How to Write Meta Descriptions : A Beginners Guide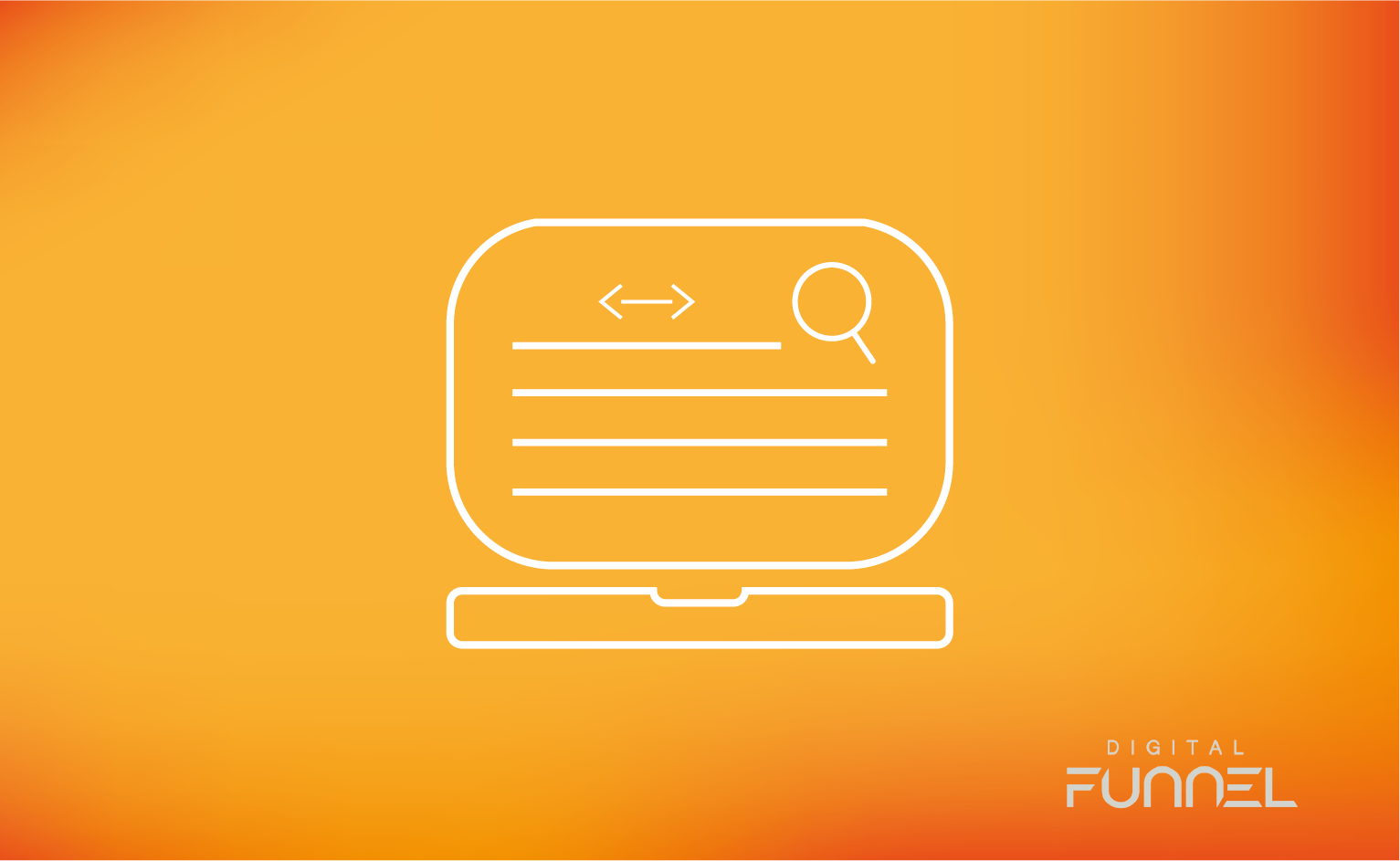 Knowing how to write meta descriptions is vital if you want to increase click-through rates and get your content seen. In short, meta descriptions are HTML meta tags that average out at around 155 characters. These valuable snippets provide a user-friendly summary of the content of your page and appear directly below a page title in the SERP (search engine results page). If a user searches for a particular phrase that's included in your meta description, the meta tag is displayed in search results.
They may not be crucial to search engine rankings, but meta descriptions play a major role in click-through rates. However, increased click-through rates will impact how highly you rank. Therefore, quality meta descriptions can play a significant role in on-page SEO strategy. Unfortunately, many people overlook the importance of meta descriptions. They're often written with little thought put into phrasing and keyword usage.
Digital Funnel is a Cork-based SEO marketing agency providing full-service digital marketing solutions. Below, we break down why meta descriptions are so essential to on-page SEO and outline the best practice approaches you should be applying.
What's a Meta Description?
In simple terms, a meta description is an HTML tag that displays information about a post or page in search engine results pages. The meta description is displayed beneath the URL or title of your page after a user carries out a search. A search engine will display the meta description if it includes keywords that make up the search term.
"A meta-description in layman's terms is simply just a tag that succinctly summarizes a webpages content. It is giving a description to a searcher of what your page is about and a good meta description should catch the eye and really scream 'this is the page that you're searching for'" Ian Carroll, Company Director, Digital Funnel
Although meta descriptions aren't a contributor to SEO rankings, they can dramatically increase click-through rates. Because of this, they form an integral part of any on-page SEO strategy.
On a Google search results page, a meta description will be displayed like this:

The HTML code of the SEO Tipperary page looks like this:
meta name="description" content="Local SEO in Tipperary is one of the best ways of boosting your business website's visibility, reach and sales. An online presence is essential in this …"
Although a meta description isn't a direct SEO ranking factor, it can be considered as something of a guarantee to those carrying out searches. When faced with a slew of potential web pages, a meta description makes it clear that your particular page is exactly what they're looking for.
Why Are Meta Descriptions So Important?
If you want to ensure a healthy click-through rate from search engines, you must invest time and effort into writing meta descriptions. While it's true that ranking algorithms used by search engines aren't influenced by meta descriptions, they're still incredibly useful.
"The role of the meta description is often misunderstood by marketers and non-marketers alike, but it is incredibly important. Meta descriptions play a unique role in SEO.

If we compare SEO to a billboard on the highway, your H1, meta title, subheadings, and copy are the components that can help you rank well. So, earning a ranking on page 1 of Google for a keyword of importance to your business is kind of like securing a billboard on a very busy highway 2 miles before a conveniently located off ramp to your business. It's prime real estate." Pat Watters, Brand Media Director, Kolbeco
By including an engaging meta description, you're far more likely to see a higher click-through rate (CTR). An increased CTR demonstrates to Google and other search engines that your pages represent a good result. The higher the volume of people clicking through to your webpage from a search, the higher you'll move up in the rankings. As such, you must invest time in learning how to write meta descriptions. It's also vital that you optimise meta titles (the title above the meta description) while you're at it.
How to Write Meta Descriptions for Google
Although you must know how to write meta descriptions, there's no assurance that Google will use your descriptions in their original form. Google rewrites a significant proportion of meta descriptions. In the case of mobile search results, the incidence of rewrites is as high as 71%. The number is slightly lower in the case of desktop search results.
Because of this, many people tackling things like an eCommerce SEO strategy tend to lose interest when writing meta descriptions. However, it's worth remembering that Google still use approximately 37% of all meta descriptions in their original form. These odds are still pretty favourable and demonstrate why understanding how to write meta descriptions is so necessary.
"We know meta descriptions are not a direct ranking factor but they are your opportunity to entice a user to click on your result. Incorporate keyword research in the meta description optimization process to help your messaging align with user expectations. Make sure to adhere to SEO character limit best practices, prioritize the first 100 characters of the description and include a call to action. Another important note, do not be afraid to test! Perhaps emojis are an effective way to help your brand stick out in the SERPs. Just be sure to track the results. And with Google rewriting around 70% of the descriptions on the first page of search results, prioritization should be part of your optimization process." Joe Stoffel, Director of SEO, Marcel Digital
If you're worried about the impact of rewrites, focus your efforts on producing first-rate meta descriptions for keywords with the highest volume. Google is far more likely to use these meta descriptions in their raw form. If you're operating an eCommerce business, whittle product pages down to your bestsellers and tailor these pages with killer meta descriptions. You should also prioritise things like category pages if you're keen to improve click-through rates.
"Here are a few steps to write an effective meta description that I have been using for 5 years.

Keep it up to 155 characters
Use active voice and make it actionable
Include a call-to-action
Show specifications, where possible
Make sure it matches the content of the page
Make it unique
Try to avoid meta description generators
Try to use primary and secondary keywords naturally
Consider using rich snippets
Write legible, readable copy"

Julian Scott, Content Strategist, SocialBu
What to Put in Meta Descriptions
Now we've explained why it's important you know how to write meta descriptions, we can delve into the specifics of producing effective HTML tags. Read on for the key factors you should be focusing on when producing meta descriptions for your pages.
Keep it Brief
A meta description should never be any longer than 155 characters, including spaces and special characters. Provided you're keeping within this word limit, there are no hard and fast rules about how long your meta description should be. When writing a meta description, aim for brevity. An effective HTML tag will be concise but filled with information that will encourage users to click through to your site.
"Keep it under 155 characters. This will prevent the end from being cutoff in SERPs. Meta descriptions should be straightforward about what the page is about, and that's it. It is not a time to sell. The goal is to get them to the page and present them with the content you promised would be on the page." Mick Essex, Growth Marketing Manager, Powr.io
One thing to consider is that you guarantee what information Google will ultimately include in search results. Sometimes, Google will display meta descriptions in full. Other times, it may simply display certain segments of text. As such, it's advised you keep your meta descriptions short. If Google uses your original meta description, it won't be truncated, providing maximum value to searchers.
"I absolutely recommend adding a meta description to your content, because if you don't, Google will. Robots will analyze the content and determine what it is about for you, creating in the process a phrase that may display below your post title in the search results snippet. You may believe that this will save you time and that it is actually a good thing. But, in the end, it is better that you, as the content creator, control the parts of the process that you have the chance to control." Fabián Mendoza, Founder, AulaPro.co
Always Include a CTA
An effective call-to-action (CTA) is a must for any meta description. A CTA is a powerful tool for encouraging people to choose your website over competitors. If you're operating an eCommerce platform, incorporate phrases like "Shop Now". If you've struggled to include sufficient detail in your meta descriptions, think about using phrases CTAs like "Learn More". A good call-to-action will also give readers a clearer picture of what kind of content they can expect to find when they click on your website.
"A good meta description starts with an action verb and directly tells searchers what they will find when they click on the search result.

For example, "Discover tips for writing effective meta descriptions" or "Learn how to write meta descriptions that get clicks." Including a call-to-action like this helps to increase your result's click-through rate (CTR) which ultimately leads to more traffic to your website" Josh Imhoff, CEO, Always Relevant Digital.
Increase Engagement with Active Voice
If you're unfamiliar with how to write meta descriptions, one key concept you'll want to get to grips with is active voice. Meta descriptions serve as a teasing invitation for your web pages. As such, you'll need to be writing in an engaging tone to encourage them to click through to your site and learn more. Avoid writing lacklustre meta descriptions that lack detail and direction. A good meta description needs to entice readers, but also provide a clear idea of what they will find on your pages.
"Writing optimized meta descriptions will create the best baseline for each page on your website. I always start with action words, such as 'Learn more' or 'Buy', then try to get the primary keyword as close to the start of the description as possible." Kimberly Bubeck, Director of Organic Strategy, Elevation 10k
Take a look at the Web Design Cork example below for inspiration. This meta description is clear, concise, and leaves nothing to interpretation.

meta name="description" content="Web Design Cork Agency specialising in beautiful websites, that are powerfully engineered for conversion | Industry Leading SEO set-up & Lead Capture Forms."
It's also important to keep things relevant, especially when it comes to time;
"Use the present year rather than a previous one (or Month). If your content is extremely time-sensitive, this makes sense. You don't need to include a date in your descriptions if you don't want to. Nevertheless, if your information is extremely up-to-date, I propose experimenting with dates in descriptions. When someone searches for "SEO tools," they want to know that the information they get is current. The market is flooded with new products. Tools that are no longer in use are retired. Existing tools can also undergo radical transformations. Hence, you should underline the fact that your content has been updated in this instance. You might even wish to include the month in some circumstances." James Angel, Co-Founder, DYL.com
Be Specific
Because of the tight character limit, many people avoid being too specific when writing meta descriptions. However, specification is important if you're operating eCommerce platforms or othering a range of services.
If you're an online retailer selling a comprehensive range of products, think about including things like manufacturer details, sizing information, or technical specs in the meta descriptions of product pages.
If you're an SEO agency, use meta descriptions to introduce users to the full raft of services you're offering. The SEO Cork example below is a good example of the level of detail you can incorporate into a 155-character meta description.

meta name="description" content="SEO Cork. Grow Your Online Revenue. FREE SEO AUDIT. Dedicated to Expert SEO Cork Services – Our SEO Services Process – On-Page SEO – Off-Page SEO – Transparency."
Include Focus Keywords
Using focus keywords is a good way of increasing visibility on search engine results pages. If a search keyword corresponds with your meta description text, Google will highlight the keyword. Even if your page doesn't rank at the top of a page, highlighted keywords are more likely to attract the attention of searchers. Google may even highlight synonyms relating to your focus keywords. In these cases, your pages will look particularly inviting to searchers.
If you're struggling to add additional terms to your meta descriptions, consider using a keyword finder tool for inspiration. A great example is SEMRush. Once you've selected a suitable list of keywords, you can incorporate them naturally into your meta descriptions to improve your rankings.
Avoid using general keywords throughout multiple meta descriptions. Furthermore, avoid stuffing meta descriptions with keywords. Ideally, aim to include no more than two keywords for each phrase in your description.
"Include your page's target keyword, as well as secondary keywords if you can, into your meta descriptions, as Google will bold keywords from the user's query in SERPs. These bolded keywords improve user confidence in your page and have been shown to increase click through rates." John Volza, SEO Specialist, Raken
Ensure Your Meta Descriptions Correlate with Page Content
This is a key factor to bear in mind when writing meta descriptions. Any meta description should correlate with the content featured on your web pages. If you're using meta descriptions to increase click-through rates to sites that don't match up, Google will eventually catch on to your tactics.
In worst cases, search engines may apply penalties, which can severely damage your rankings. Even if you don't have any bad intentions, a mismatched meta description can lead to an increased bounce rate. If your pages experience a high bounce rate, this is another red flag to search engines.
"It goes beyond mere SEO, to using that meta description to truly market the business. The title is doing the hard work of indicating to someone whether the search result is probably relevant. The meta description is where we can elevate and distinguish the business more." John Nesler, Account Manager, Three29.com
Consider A/B Testing
If you need to create a significant number of meta descriptions, it makes sense to experiment. You may want to play around with focus keywords, CTAs, or character length. If you've limited experience with meta descriptions, A/B testing can help you determine which approach is the best for your SEO efforts.
Simply put, A/B testing allows you to assess the performance of two different meta descriptions for any given page. Once you've created your meta descriptions, aim to test their performance for a few weeks. Tools like Google Analytics make it easy to see which one is performing best and producing the highest click-through rates.
"Try different versions of your meta description and see which ones perform the best. Testing different versions is a good way to find out what works best for your site. You can also use the Yoast SEO plugin, Yoast SEO will analyze your meta descriptions and give you feedback on how to improve them." Daniel Wolstein, MD, DWH Solutions
If both options are performing closely in terms of clicks, focus on other metrics to inform how to write meta descriptions. Use Google Analytics to investigate factors like conversions, bounce rate, and time users are spending on your pages.
Avoid Duplicate Content
When writing copy for websites, duplicate content is something to avoid at all costs. The same rule applies when writing meta descriptions. Every page requires a unique meta description to give it the best chance of ranking well. This is an issue that often rears its head when it comes to eCommerce web design.
In the case of larger eCommerce platforms, there may be dozens of products that share similar characteristics. Regardless, meta descriptions for each product page should strive to be as unique as possible. A high incidence of duplication can cause significant problems for your website. They can also create difficulties for web crawlers and lead to indexing issues. Ultimately, strive for human-first descriptions that spotlight as much unique content as possible.
"When it comes to writing a good meta description I think the biggest thing is to just make sure you're actually writing meta descriptions. We've purchased a couple sites over the years that we've had to cleanup and revamp and in most cases nobody ever bothered writing meta descriptions so they would wind up being some vague and repetitive or duplicate thing stating what the sites shipping policies or payment policies are instead of actually being about the product, so just making sure you're writing a meta description will go pretty far" John Frigo, eCommerce Manager, Bestpricenutrition

"Do not duplicate meta descriptions. Duplicating content can make ranking in the SERP difficult because the search engine web crawlers will have trouble figuring out what the differences are between pages that have the same meta descriptions." Stephanie Long, Founder, SMM SEO Agency

"Remember that your meta description is one of the factors that will help you gain more readers. Given the abundance of online content, an enticing and engaging meta description compels a reader to click and pick your content over the others." Sarah Walters, Marketing Manager, the Whit Group
Need Help Creating Clickable Meta Descriptions?
Still, struggling to wrap your head around meta descriptions? Here at Digital Funnel, we offer full-service digital marketing solutions, providing unrivalled insights into everything from local SEO management to WordPress web design.
Our industry-leading digital PR agency also offers expert guidance in things like PPC ads and tailored SEO campaigns. Looking for SEO Dublin or SEO Galway solutions? Get in touch today.
Meta descriptions are a vital part of any on-page SEO strategy. However, many online businesses struggle to leverage them effectively. Our team can help you identify competitive phrases to enhance your descriptions and optimise them with additional keywords.
We'll also provide invaluable insights about the latest search trends, ensuring your meta descriptions always have the edge over the competition. Interested in learning more about how we can help you? Email us at [email protected] or call 021 2011 993 to speak to the team directly.
Frequently Asked Questions
What is a Meta Description?
Meta descriptions are a short HTML tag providing a snapshot summary of the content of a webpage. Typically speaking, an HTML tag should be no longer than 160 characters. In search engine results pages, meta descriptions appear directly below the title of a webpage, along with any keywords that a user has also searched for. Although they're useful in getting users to click onto your page, they're not strictly speaking a ranking factor for SEO.
How to Add Meta Description in Shopify
To add meta descriptions in Shopify, first head to the "Products" or "Collections" section. Once you've chosen your selection, click on "Edit website SEO" next to "Search engine listing preview". You can now add page titles, meta descriptions and URLs. Once completed, make sure you save your progress to implement your changes.
How to See the Meta Description of a Website
Unfortunately, browsers won't display a meta description just by visiting a webpage. To see what search engines display about your webpage, you'll need to take a look at the source code of your page. Once you've opened your webpage in a browser, right-click and select "View page source". You'll now see the full HTML code of the webpage. Search for the snippet beginning: (meta name="meta description". Your actual meta description will follow the "content" section.
How Long Should a Meta Description Be?
Technically, meta descriptions have no set limit. However, search engines like Google will truncate anything beyond 160 characters in length. As such, you never want to go beyond this when composing meta descriptions. You've some leeway here, but every meta description you write should be loaded with value and encourage users to click through to your website.
Why isn't Google Using My Meta Description?
There are several reasons why Google may decide to not display your meta description. If your meta description is too short or overlong, it may be ignored. Furthermore, Google may not display a meta description if it doesn't correspond to a user's search query. Finally, if your meta description isn't reflective of your actual page content, Google may decide not to use it.
How to Get Google to Update Meta Description
If you've recently updated your meta description, it can be frustrating to see an older version displaying in search results. Thankfully, this is only a short-term situation. Your meta description will be updated when your page is next indexed by Google. Most websites are crawled regularly. You shouldn't have to wait longer than a few days to a couple of weeks to see your updated meta description take effect.
Read More SEO-Related Blogs