Best SEO Tools For Bloggers To Increase Website Traffic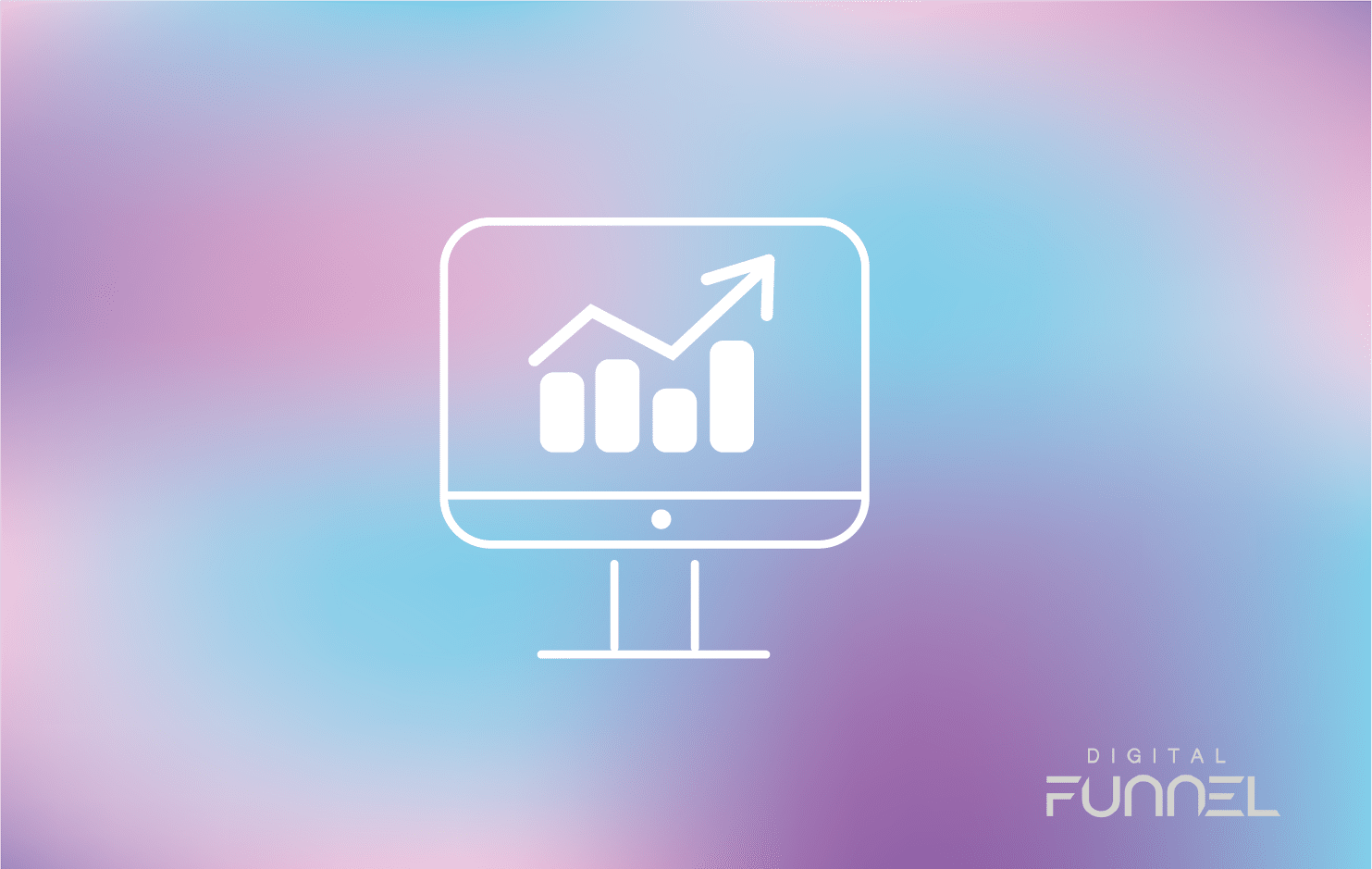 There is no doubt that the use of SEO tools has been increasing day by day. These tools simplify a variety of tasks that are important to improve optimization scores, enhance user experience, and increase website traffic.
It's no easy feat to find reliable, worthwhile tools because not every option available is worth using . This is why we have shortlisted the 5 must-have SEO tools that can be used to increase blog traffic in no time.
Read this article to find out about the SEO tools that every blogger must leverage for improved reach and increased traffic, whether you're writing about eCommerce SEO, Local SEO, Digital PR or anything in between, these useful tools will help take your content to the next level.
Best SEO Tools For Bloggers
1.   Google Search Console
Google Search Console is a webmaster tool developed by the search engine to assist bloggers.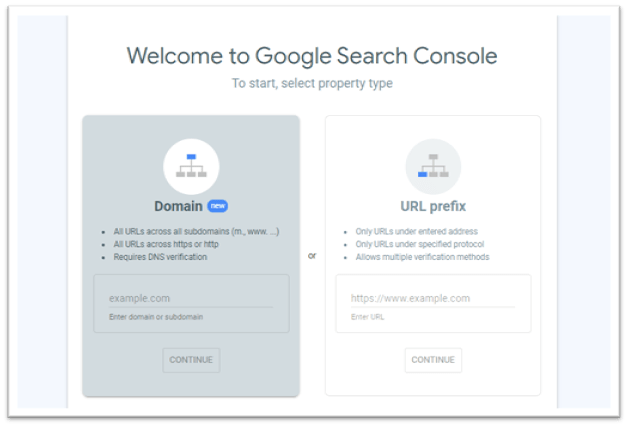 The best thing that the Google Search Console does for bloggers is highlight the keywords their blog is ranking on and the positions it is securing on the respective keywords. With all that, you can easily find out which keywords you should focus on, and what keywords may let you down in the future.
Most importantly, the search console also shares the data about how many impressions and clicks a blog is on the pages and posts from keywords on SERPs.
Moreover, it lets the bloggers know about the crawlability and indexability status of each blog post. It means that you can learn about the pages and posts which aren't indexed or have indexing errors.
It enables you to send indexing requests and stimulates the crawlers to index your newly published and updated content. For sure, your blog gets traffic only when its posts are indexed and ranked.
You can also disavow the backlinks on your blog that you believe are spammy and harmful to your blog by using the Google Search Console.
Ultimately, Google Search Console is an important tool to monitor and boost your blog's SEO health score.
PROS
Most Practical SEO Tool
Quick Indexing Requests
Accurate Traffic Analysis
In-depth SEO Reports
Comprehensive Stats
Free Unlimited Access
CONS
2.   Google Keyword Planner
Google Keyword Planner is a keyword researching tool offered by Google. It helps you learn about your desired keywords' volume, competition, and average CPC.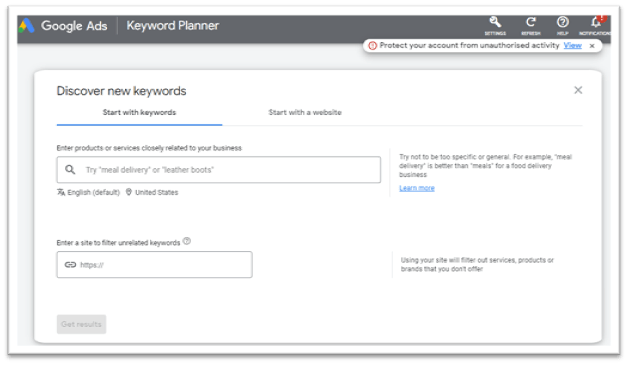 In addition, it gives ideas about other relevant keywords and also shares data on each keyword in every row. With all that, Google keyword planner also allows you to find keywords on which a specific webpage is ranked on the SERPs.
Indeed, your content can not rank without the use of the right and relevant keywords. Thus, you must use this tool to find ideal keywords for your blog content, making it completely relevant to the target audience's search queries. The more your target keywords rank, the more your traffic increases.
You can easily specify your target niche and discover thousands of potential keywords for your blog posts. All of this free of charge as it doesn't require any premium subscription. In short, you can use this tool to look for keywords (with high volume and low competition) and target them in your blog content.
There are some limits to its functionality however, as it doesn't show in-depth keyword stats.
PROS
Free Unlimited Access
Quick Results
In-depth Stats
Accurate Keyword Analysis
Ideal Ad Bids
CONS
3.   Yoast SEO
Yoast SEO is the most important asset for every blogger. It helps you optimize and analyse your blog content.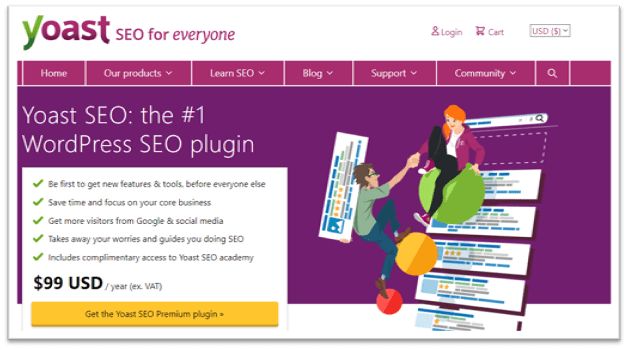 If you're wondering how to write an SEO-friendly blog post, Yoast can help; for instance, you are writing an article on a keyword. Yoast SEO will take care of how many times a keyword should be used in your content, headings, and meta tags.
With all that, it also lets you know how much of your images have ALT text and if there is any keyword adjusted in it or not.
In addition, if you are using Yoast SEO plugin in WordPress, then it will also give you a red spot for internal linking and outbound links as well.
Following these points, it will let you know how much on-page SEO you have done for your article and gives you the green, yellow, or red colour accordingly. For instance, if your blog post is well-optimized then it will highlight that your SEO score is green, indicating that your content is good to publish.
On the other hand, if it shows yellow or red colour then it means that you will have to put in more effort to optimize your blog content. Luckily, it thoroughly guides you and helps you to fix the errors, making your content completely optimized as per the webmaster guidelines.
Most importantly, it takes care of your sentence length, passive construction, paragraphing format, and many more things which contribute to making your blog content readable.
Basically, it is made to perform on-page SEO of the content and also maintain readability. By using this tool, the bloggers can target specific keywords in the content. If the content is readable and unique then it can rank on the target keyword, resulting in a tremendous increase in blog traffic.
PROS
Free Online Access
WordPress Plugin
Quick Readability Analysis
Keyword Optimization
Metadata Configuration
In-depth Stats
Accurate Results
CONS
Requires WordPress Integration for Full Functionality
4.   Prepostseo
Prepostseo is an ultimate toolkit that has more than 250 tools to assist webmasters. Whether it is related to website SEO or content, Prepostseo tools have it all covered.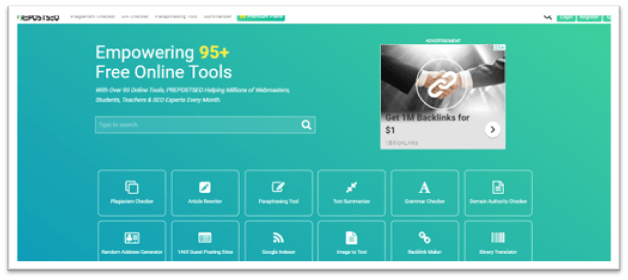 Bloggers can leverage Prepostseo's Plagiarism Checker to make sure that their content is free from duplication. As we all know, duplicate content can never rank on the SERPs, and if you're not ranking, there's no traffic coming in.
It just goes to show that you must make use of an effective plagiarism tool to find out if there's any copied content on your blog.
Take into account that along with the plagiarism checker, Prepostseo's most-used tools are the paraphrasing tool, article rewriter, and text summarizer. Bloggers can use Prepostseo's tools to examine their content for plagiarism and also have the opportunity to paraphrase it if they find any duplication.
If you're looking for a quick and easy way to conclude an article, you can use the tools text summarizer that takes no time to summarize the content.
In addition, by using the Prespostseo toolkit the bloggers can access tools like grammar checker, word counter, image to text converter, and many more that can simplify optimization tasks.
Ultimately, the bloggers can take advantage of Prepostseo tools to create and optimize content for just the way the search engine requires and what users like. Indeed, this is all needed to increase a blog's traffic.
Luckily, all webmasters including bloggers can use Prepostseo's tools for free of cost. There are no subscription charges required to get started. Anyhow, to gain access to the advanced features, one must upgrade to the premium version.
PROS
User-friendly Interface
High-level Precision
Quick Results
One-stop Solution for Bloggers
Increased Word Limit
Affordable Pricing Plans
CONS
5.   Ahrefs
Ahrefs offers the most reliable SEO toolkit that is used to perform a wide range of SEO tasks mainly on-page and off-page.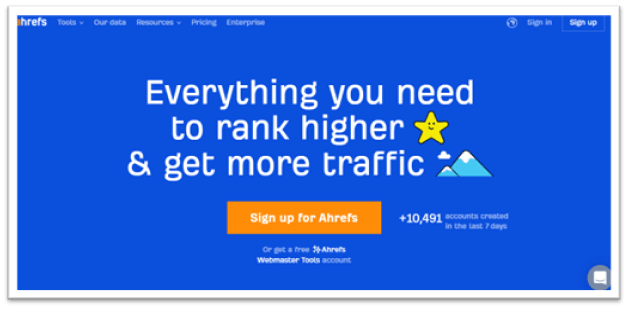 Usually, bloggers use it for off-page SEO including site analysis, backlink audit, traffic tracking competitor analysis, domain authority check, and much more.
On the other hand, when it comes to on-page SEO bloggers can perform tasks like keyword research, heading tag analysis, and meta tag audit. For sure, all of this is important for your blog content to be quickly indexed and ranked.
Whether you need to optimize your content or track sites for quality backlinks (so that your blog's traffic can be increased), Ahrefs will have you all covered.
Most importantly, Ahrefs provides an extension that can be installed in any browser whether it is chrome or firefox. The Ahrefs extension work just fine in every browser as it highlights all the information related to website traffic, domain rating, backlinks, and more directly on SERPs.
The Ahrefs extension serves the best to conduct a quick competitor analysis. Just one click and you can get all the in-depth stats about a site's optimization and performance.
Every blogger must have access to Ahrefs as it makes it easier to check how well a blog is performing and what can be done to improve its quality, reach, and traffic.
PROS
Enhanced User Experience
Highest level of Accuracy
Quick Results
All-in-One SEO Solution
Error-free multi-tasking
In-depth Reports and Stats
CONS
Premium Plans (quite expensive)
Bottom Line
If you want to optimize your blog to rank higher on the search engine result pages, increasing the traffic, then here's your list of the best SEO tools: Search Console, Keyword Planner, Yoast Readability Tool, Prepostseo Toolkit, and Ahrefs.
If you want to take your SEO blog writing to the next level be sure to check out our recent article on 'How to Master SEO Content Creation – Long Form Reads'
Do You Need Some Help With Your SEO?
As one of Ireland leading SEO agencies, we would be delighted to help your business get found online. Online visibility is vital in today's digital landscape, it's all about choosing the right partner. While you're here, check out this informative piece on how to choose an SEO Agency. Our SEO agency offer a couple of services throughout Ireland. See some of them below.
Ian and the team also design and create websites. We have helped dozens of businesses produce an eye catching and optimised website that convert. Our two options are eCommerce web design and WordPress web design.
Some clients desire more than just web design or SEO and opt for the full package by adding Digital PR and PPC AdWords. These clients see the greatest results, leading to more site visitors and conversions.