How to master SEO Content Creation – Long Form Reads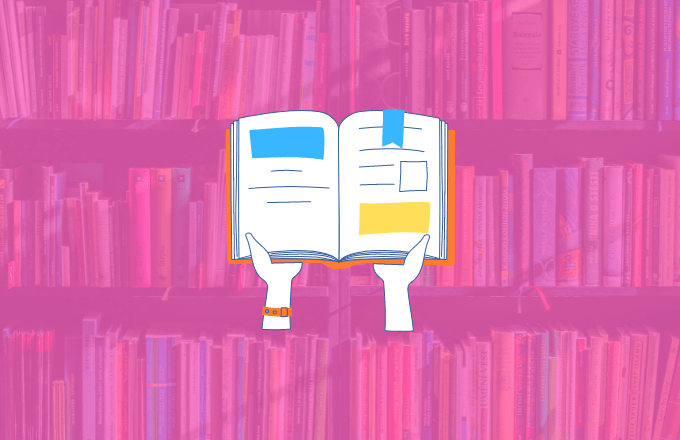 Longer articles mean more time spent on a page, which is great SEO content creation practice.
But so many people ignore the most vital part – Your content has to actually be engaging!
The best SEO content creation results come from blogs that are chocked full of about 2'000 words, but how do you keep this mini-essay interesting? How do you ensure your readers don't zone out and click off halfway through? Here at Digital Funnel HQ, we've compiled our top 10 tips for improving your long-read content creation.
How to master SEO Content Creation
1. Visually Appealing Content
It's far easier to digest and retain information when it's presented in a neat graphic, so use this to your advantage. Intersperse your long read with some tasteful visuals which will effectively act as a breather for your reader. If a blog post only contains text readers tend to jump off the page almost immediately, add some colour and don't have your post appear like some sort of college thesis. There are tons of free platforms with premium features where you can create your own graphics, like Canva, or even platforms like Unsplash where you can pick up some free, high-quality stock photos, so when it comes to crafting engaging SEO content creation, graphics are a must.
These thoughts are corroborated by Jordan McSweeney, Marketing Manager at Excellence Property  
"Blog graphics help in three major ways. Firstly, by selecting relevant images to go alongside your text, you're likely to get more views and shares. Secondly, images like a mini infographic can help the reader process your information. Finally, graphics give your blog a better structure as they divide the content into different sections, which makes what you've written more appealing and easier to follow."
"Plain text is boring. Two things work in web- images and videos. If you don't have the budget for creating videos, go for easy to understand info graphics. That info-graphic should summarize the entire blog post." – notes Rahul Gulati, Founder of GyanDevign Tech Services
When adding images to your blog post, be sure to optimise them for SEO purposes. Firstly, image type – There are a number of different options to choose from but generally speaking here are the most common
PNG – Better quality images but larger files
JPEG – Loss of image quality, but a more manageable file size
WebP – Can get lossless compression with this file type which is now supported by WordPress.
Most people agree that PNGs are the way to go for most types of images, especially if they contain text or writing. However, you should *always* compress your images. Search engines do not like pages that are bloated with big image files.
It is also absolutely essential that your file names are descriptive and keyword-rich. File names alert Google to the subject matter of the image, so change and alter these names in order to improve your blog posts' SEO value.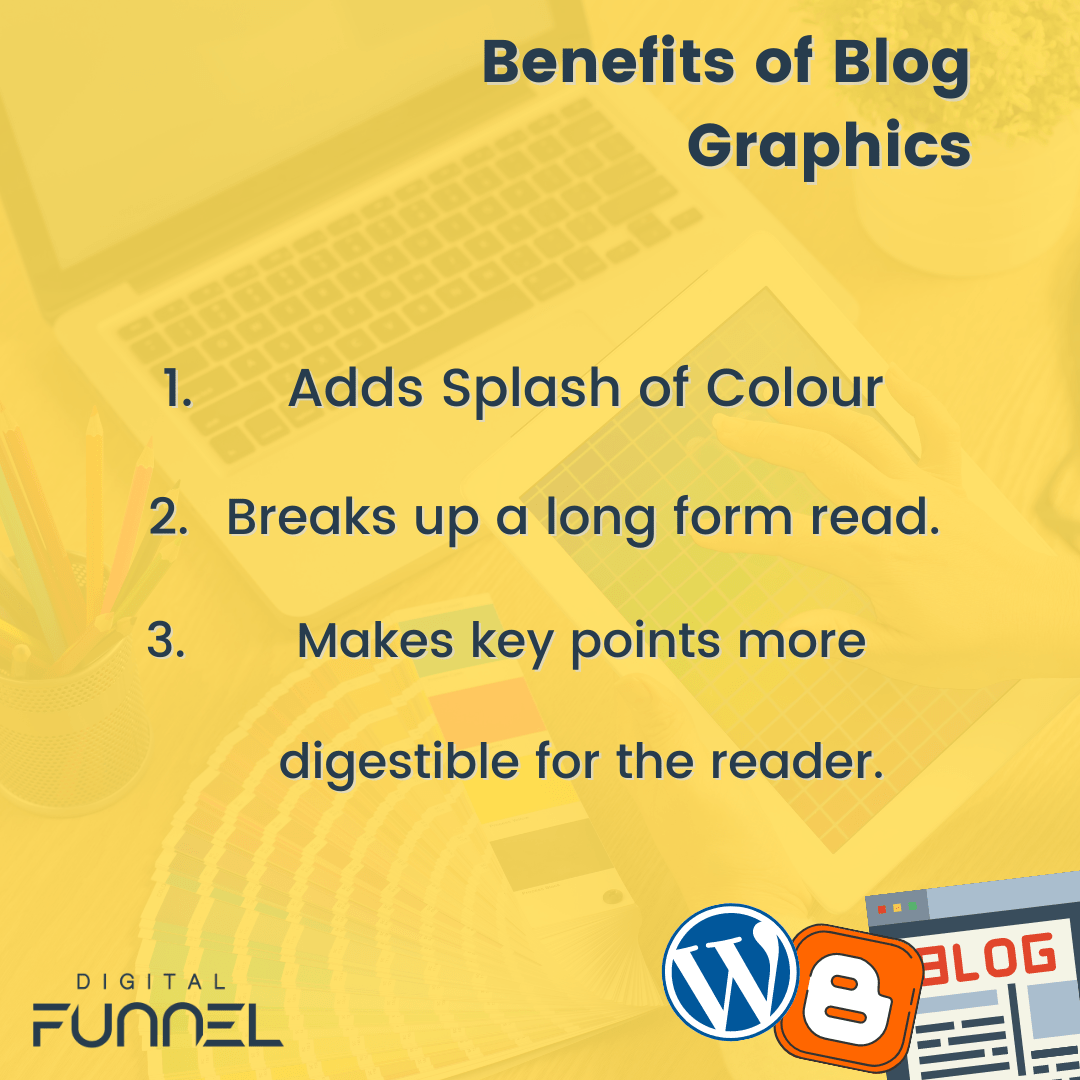 2. Don't drag it out
2'000 is the magic number, if you've got 2'000 words or more you're far more likely to appear higher in the search results, however, this doesn't mean that *every* post should be 2'000 words long. If you're writing on a topic that doesn't naturally lend itself to a post that long, don't try and stretch it out. If the idea you're trying to get across is best served by undertaking a long read, go for it! If not, don't force it.
"Having long text can be equally beneficial and damaging for different reasons. The longer the text, the more SEO value you'll generate, and the more likely it is that you'll be boosted in search rankings, but, on the other hand, the longer the text, the less likely your audience will have the time to read it. It is better to tailor your content length to the platform you upload it to and be wary of the topic and content relationship to other pieces. For instance, writing a 2,000 word piece on bananas being yellow would be uninteresting and painstaking for your reader to complete, and they wouldn't want to share it or comment on it because it's a waste of time, but a 2,000 word piece on the nutritional value of qualities of food in general in a healthy lifestyle and/or training program would be interesting to a growing number of people into health and fitness and could be used as a pillar page for other smaller subtopics to link back to. Writing just for the sake of word count is not helpful. Good SEO content is like a well-crafted tapestry that must include a variety of different techniques." –Kylie Adams, Content Strategist & Content Writer for Leftleads
3. Guest Posts & Special Features Go a Long Way.
Keep things fresh, and introduce some new faces. SEO Content creation can be an arduous task, but by having someone guest post on your blog you're opening your site up to a whole new stream of traffic. Reach out to someone from your network and see who has some new, valuable insights to offer up. Similarly, if you're already writing a long read on a particular topic it's always a great idea to reach out to other writers and industry experts in your field for some added information, opinions and ideas. This makes your content far more engaging and also makes the entire article far more shareable.
4. Videos & Their role in SEO Content Creation
The importance of videos in blogs and also for SEO purposes has been growing in recent years. Generally speaking, if we're not feeling like devoting 10 minutes to reading an article and there's a 3-minute video alternative, we'll all take the alternative. Videos are a wonderful addition mainly because they increase the overall "dwell" time on your site making your site far more valuable in Google's eyes and in turn, are becoming a hugely potent weapon in the SEO content creation arsenal. Videos make even the most complex of subjects far easier to consume, 80% of marketers noted that informative videos on their pages increased the overall dwell time.
If you're thinking of adding a video to your blog post, here are a few things to consider –
Ensure the thumbnail is appealing & eye-catching.
Share videos from a well-known or popular YouTube channel in your post, from here reach out to the creators of the video and you could grab some social referral traffic.
Include videos that are directly relevant to your chosen topic, like explainer videos or concept ideas.
SEO Specialist and Filmmaker Daniel Hess adds –
"Videos are always great. They are a perfect supplement to a well-written article and sometimes are actually more popular than the article itself. This is especially true for content designed to explain how to fix something or a tutorial. If you can create video, you should."
Videos can be a great way to rank highly in hugely competitive keyword fields. Here's an example from SEO Expert and YouTuber Brian Dean on how he optimises his YouTube content in order to rank number one for terms like Video SEO, YouTube SEO and more – Our word of advice, don't sleep on video.
5. Mobile Friendly Content
Your long read has to be mobile-friendly, end of. Most people are busy and a lot of people now consume most of their content on their phones. Make sure you're giving your readers the option to read whenever and wherever they like so as to not tie them down to one place. Most Blog hosting sites like WordPress and Squarespace are already set up to present content on your domain in a mobile-friendly manner, but just ensure that everything is running in top shape.
There are 6.4 BILLION Smartphone users in the world today, with most adults spending nearly 3 hours on average staring at their screens. According to a survey undertaken by Fortune in 2017, 85% of Adults in the United States read their news on a mobile device and we can only assume that this number has increased since then.
6. Review & Edit
Rereading and proofing are one of the most important parts of the entire SEO Content creation process, but having a third party read and review your articles is completely essential. After you've been staring at a word document for hours on end it's easy for your eyes to glaze over and miss an error. Have a colleague or friend check over your writings prior to publishing. However, not everyone wants to do this, and that's perfectly okay too! If you're comfortable with it, you can write your own content and outsource an editor on a site like Fiverr where you can hire a person to edit and proofread your articles for as little as €9.
"As my primary background is in language and writing, and as the head of the content department, I edit all pieces myself, but I would suggest outsourcing this if you don't have adequate skills. Poorly written and edited material can decrease your credibility among your targeted readership, but it is important to write for and edit according to your audience and platform as well." – Kylie Adams, Leftleads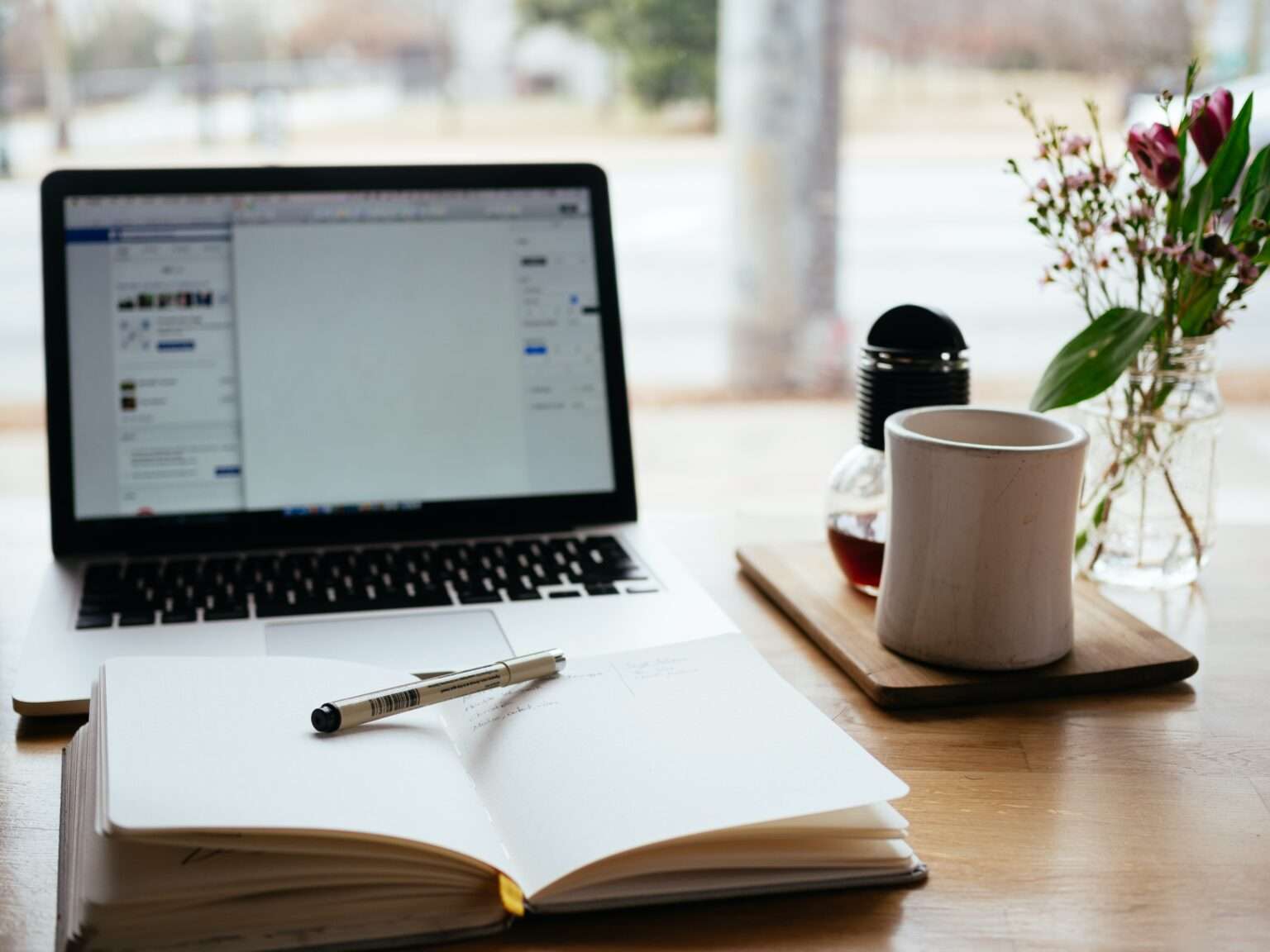 7. Don't be afraid of alterations.
There's nothing wrong with writing a bad blog post, as long as you learn from it. By failing to examine the results of your previous efforts you will be harming your SEO content creation in the long run. Analytics are available, see what your audience is engaging with, and what they're not – Good quality content combined with a great understanding of what your audience requires is the key to improving the overall performance of your site.
8. Engage in SEO Content Creation Often
Grabbing readers is obviously important, but converting those initial readers into regular readers who return on a daily basis is the key. When creating a blog post for your own company, it's vital to then bind these readers to your brand – The most simplistic way to do this is by publishing frequently, if you can manage more than one blog post per week you'll be in good stead. Saying this, it's best to avoid firing out long reads one after another, intersperse these with shorter, more newsworthy pieces and save the long reads for every 2-3 weeks. This will greatly benefit your overall SEO efforts.
"Personally, due to time constraints – I publish two large articles a month (as low as 2500 words and as high as 12500 words). However, publishing more frequently in smaller intervals is usually better because it allows you to try more topics (and invest less time in one super article) and also see dividends faster from Google if your article ranks. The only issue is you may not rank as strongly as you may want to if you publish a 1500 word article vs. a 4000 word one." William C, Founder at YourDigitalAid.com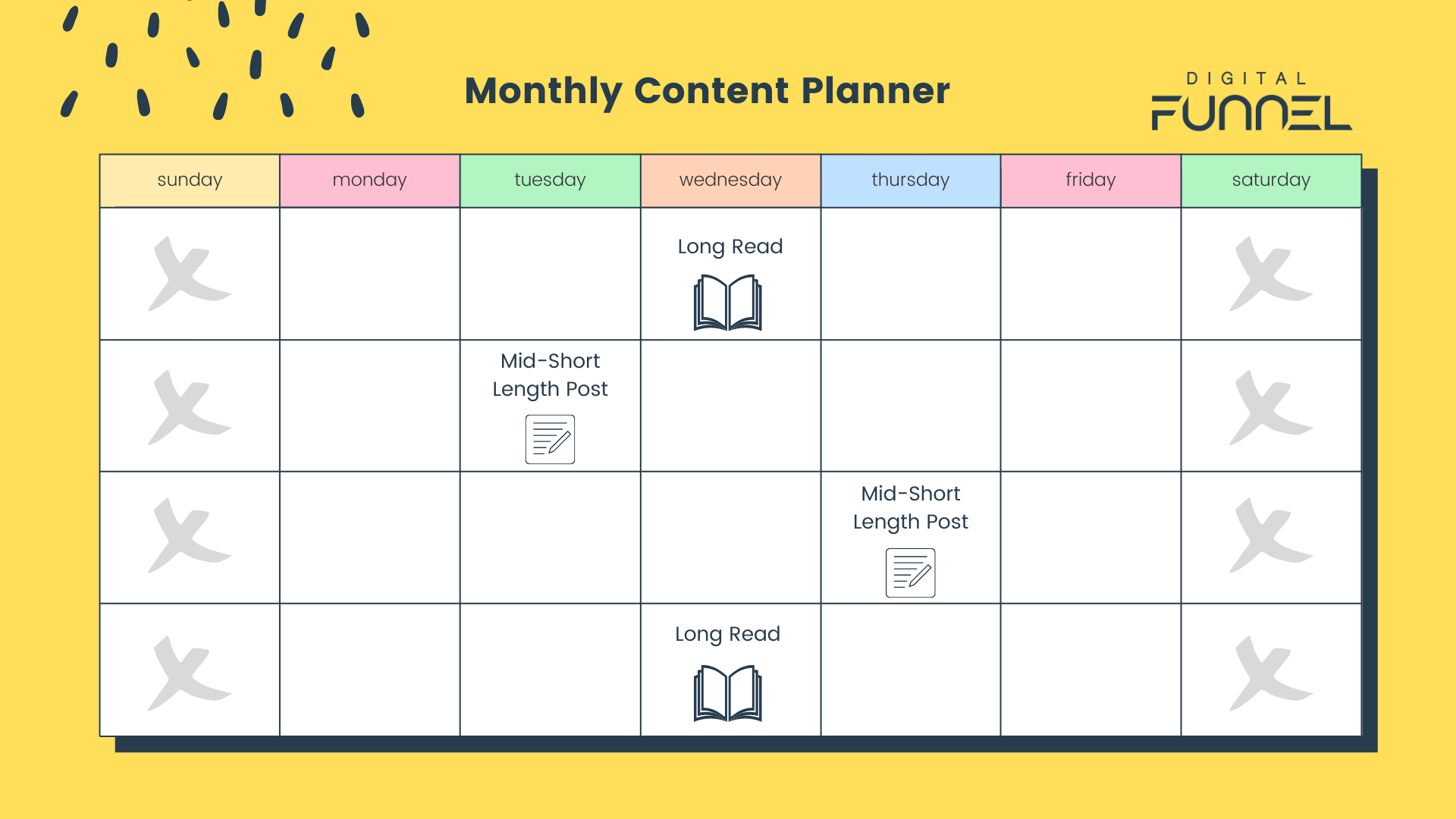 9. Make it Easy
Anchor links make your article incredibly easy to navigate. These allow you to quickly refer to earlier portions of the text which in turn improves the overall user experience, simply click the link and they're brought back up the page and reminded of what you were writing about earlier. When you look at this first, it may appear to be a very small addition but it actively encourages the reader to go back and re-read the linked section, which again increases dwell time. Depending on your chosen platform, anchor links are usually quite easy to add and YouTube tutorials are widely available
10. Put the time in
"To write one blog, it normally takes 16 hours spread across 4 weeks. The first week is researching the topic, the second week is drafting the content, the third week is editing our work and the fourth week is fine-tuning everything before we publish." – Jordan McSweeney
If you want your blog posts to be successful, you'll have to put the hours in. The best results generally come from those who write long-form, informative articles which take about 6 hours to formulate and some added time for publishing. If you are incredibly serious about boosting your SEO, you'll have to dedicate some serious time on a weekly basis to improve your content strategy.
"I spend as much time as I need on writing content. Once again, what matters is quality to me. Also, different types of content will require different amounts of time. Some content may be written in a day or less. Some other content such as a long and detailed list post might require as much as a week." – Hugo Germon, founder of The Tool Scope
With these tips, you'll now be able to craft an optimised long read for your site/client. If you need some tips on the more technical SEO side of things, check out our post on How to Write an SEO-Friendly Blog Post and be sure your post is both engaging and beneficial for your overall SEO strategy.
Let us help with your SEO
We can help your business rank your website on Google's first page. Would you like your website to receive more visitors? Are you seeking additional leads? At our SEO agency, we provide the following SEO services:
Contact us right away at [email protected] or by calling 021-201-1993. We would be delighted to hear about your business needs.
Would you like to learn more about SEO from experts like Digital Funnel? Check out our blog section. We regularly add digital marketing blogs on topics about the biggest SEO mistakes businesses make, how to write an SEO-friendly blog, how to fix technical SEO issues and so much more.