How to Write an SEO Friendly Blog Post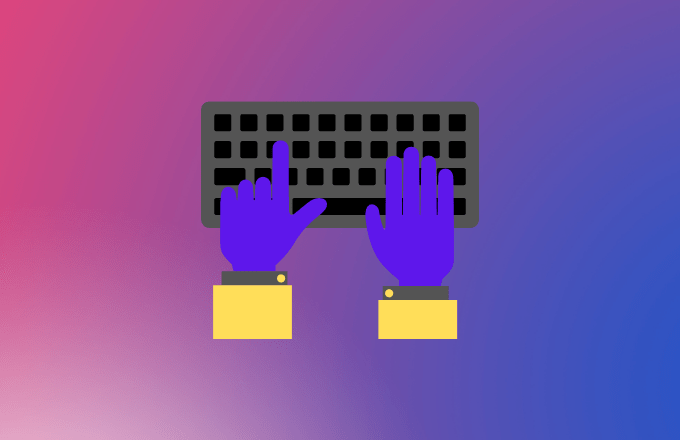 Writing a blog post can be a daunting task, especially if you feel you're not a natural writer. You've got to keep your reader engaged whilst still presenting good, informative content –It's a balancing act! The good news is this, you can learn how to write an SEO friendly blog!
Some journalistic purists would argue that writing for SEO purposes and writing to engage your audience are two very different things, but they don't have to be. The number one mistake people make is not making their content or topic anyways engaging, they simply stuff their chosen keyword into the article as much as possible — This actively ruins the readability of your piece and it's been proven that a high density of keywords can actually signal to Google that you're stuffing, which will negatively affect your ranking.
Throughout this post, we're going to delve into a few tips and tricks on how to write an SEO friendly blog that is approachable, readable and enjoyable!
Preparation
"Fail to prepare, prepare to fail" goes the famous quote so before you put pen to paper (or fingers to keys in this case) do your keyword research. If you want to be a contender in the search results you'll have to actively check out what your audience is actually searching for. From there, have a list of focused keywords to write about, and then you're ready to being writing.
Remember, your blog post has actually got to be enjoyable to read! You've got to lead the reader naturally and organically through the text!
Tips On How to Write An SEO Friendly Blog
1. What type of post will this be
Do you want to answer a question? Tell your readers about something in particular. What is the point, premise and purpose of this piece of text — Jot down the answers to all of these questions before writing. These are your points and what you need to get across. Cross-reference these questions and points with your keyword research or even use a tool like SEMRush to check out the search volume for your chosen topic.
2. Paragraphs, Headings & Structure
Whether you're writing a novel, a movie or a blog post all texts should have an introduction, body and conclusion. In your intro, you do exactly that, introduce your topic, address your main message in the body and finally your conclusion where you wrap up all your points and make your final arguments. Paragraphs are your best friend and each one should ideally have its own subject or idea behind it, generally only one idea per paragraph. Headings are vital not just for the reader but also for SEO purposes as they lead to eyes and allow readers to scan for info quickly. Try and use your keyword in your headings, but keep it natural and don't force it in. Remember, you're writing for humans not search engines.
3. Related Keywords
As previously mentioned, keyword stuffing is a big no-no, especially when Google's algorithm is becoming more and more aware of stuffing on a daily basis. Google actively wants creators to produce good, quality content, one of the ways it examines the topic of your post is via synonyms and other keywords that are related to your focus key phrase.
4. Internal Linking
If you've already written something relating to the post you're currently working on, remember to link to that post! This is a great way to demonstrate prior knowledge and authority on a subject, it also assists your Google ranking. By linking internally you're aiding Google in its goal to help understand the relationships between the content on your site.
5. Proofread
Prior to publishing make sure you get a colleague or a friend to read over your post. They'll be able to check the piece for spelling or grammatical errors and more importantly, tell you if it makes sense or not. If they're confused or not engaged by the text, you may have a re-write on your hands.
6. Optimise for Featured Snippets
These are the answers that appear at the top of your search queries. These are the most direct answers, to earn one however you'll have to answer the question quite thoroughly. For example, if the search term is "How to screenshot on an iPhone" you should ideally have your H1 or H2 as "How to Take a Screenshot on your iPhone" followed by the answers in a type of bullet-pointed list.
Here's an example of a featured snippet — This answers the question quickly and succinctly
7. Article Length
This is perhaps one of the toughest elements of writing a decent blog post. Google does in fact like long articles, but if your article is too long you may not get many readers. The goal is to keep people on your site for longer, time spent on a certain site is a ranking signal for Google — So to keep people on your blog you've got to have some great content. 12–1500 Words is great for SEO purposes.
8. Publish Regularly
This is a simple one, the more you post and update the more the Google bots have to return and index your site. But don't post for the sake of it! Ensure you're regularly churning out good, high-quality content.
9. Images & Alt Text
Load your post with helpful, informative images and be sure to use alt text. This describes what's going on in the photo and allows those with visual impairments to understand the photo in your article better. It also aids Google in its crawling efforts. Check out this great guide from Moz on how to properly optimise Alt Texts.
10. External Links
As you're fleshing out your post don't be afraid to add in some high DA, external links. These can come in the form of additional readings, related articles or even videos. The link to the reputable sites shows Google that you've done your research and it really strengthens your finished article.
11. Headlines
A bad headline can really adversely affect your hard work within the body of the text. Ensure your headline features your main keyword but get creative with it, and draw the reader in. You can use numbers (E.G. Top 5 Biggest SEO Mistakes & How You Can Avoid Them) or even include an offer like "How to Optimise your Google My Business Profile" Including a free How to Get More Reviews Guide.
12. Meta Description
Your meta descriptions are the 1–3 sentences found underneath the title of a search result. These are great ways to increase click-throughs and boost your rankings. Meta descriptions encourage people to read your post by explaining what exactly it's all about.
13. Keyword Placement
This is one of the most important points. Following on from your keyword research, be sure to place these in the right places. Firstly, your headline. This is the main attraction for both readers and search engines. Your keyword's most prominent feature here. Next, subtitle tags. These are your H2 and H3 headers, try and introduce your keyword into your H2 tags as it does help in content ranking. Lastly, your URL — Your blog post will have its own unique URL so be sure to feature your keyword in this also.
Keys to writing an SEO Friendly Blog
The key to how to write an SEO Friendly blog post is to plan. Always have a clear and concise framework before writing. Do your keyword research, grab a topic or question and work to it. Refer back to this list and make sure you're checking off all of the listed points as you go or even at the end, think of it as a foolproof checklist. If you've already got posts live on your blog set aside some time to go back and optimise them with this knowledge in mind. Also, formulate an achievable and doable publishing schedule, be that a post a week, once a month or every day — make a plan and stick to it.
In classic SEO fashion you probably won't see overnight results, but stick with It and make sure you're churning out good quality content and the traffic will come in naturally.
Would you look to be our next successful client?
Have you failed to get your keywords ranked on the first page of Google? It's not easy, we know. But we are here to help. Digital Funnel, an SEO agency that helps businesses all over Ireland has a fantastic process that can get you ranking. Check out the SEO services that we offer:
You can check out our case studies to see the results for yourself. If getting your SEO strategy right is important to you, get in touch with us today by calling us at 021-201-1993 or sending an email to [email protected].