Why On-Page SEO is Important: Modern Strategies for the Digital Marketplace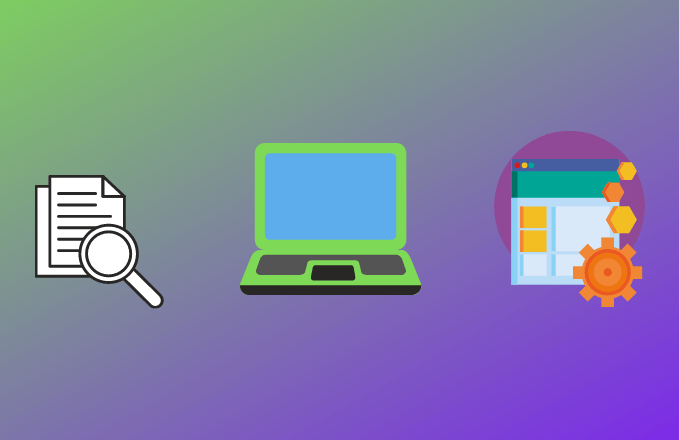 When I first began my SEO career, I was quickly introduced to the three sides of SEO: on-page, off-page and technical.
SEO agencies, such as Digital Funnel focus on the three areas to reach a successful campaign for their clients.
However, countless articles on the internet focus on off-page techniques such as link building, social media campaigns, automated emails, and influencer marketing. I feel that this is because it is the tedious side of SEO that many companies don't understand or perform themselves and therefore hire agencies, such as us.
Highlighting How On-Page SEO Is Important
We need to keep in mind that these methods are of little use without the presence of on-page SEO and technical SEO. In the first couple of weeks at Digital Funnel, my duties were mainly on-page focused such as interlinking, bolding, alt texts, title tags, meta descriptions etc and I quickly learned why on-page SEO is important.
So, what I am going to do today is focus primarily on on-page SEO and its importance to any successful SEO campaign. I will also share some examples of work we have completed for some of our current clients.
On-Page SEO: The "Nuts and Bolts" of a Strong Online Presence
As the term already suggests, on-page SEO is mainly concerned with the optimisation of existing web pages. The intention is to allow them to rank higher on a search engine results page (SERP). This is crucial if you'd like to enjoy more robust levels of inbound traffic to your website. Here are some typical factors that will be addressed in an on-page SEO audit:
The correct HTML tags
Meta titles and descriptions
Images and graphics
Transparency and authoritativeness
The production of quality written content
Succinctly, on-page SEO is utilised to boost the visibility of a website so that it obtains more inbound traffic. On-page SEO is the part of SEO that you would have the most control over.
Why On-Page SEO is Important: The Fundamentals
Any SEO agency will rightfully state that on-page SEO enables search engines such as Google and Bing to better understand the information contained within a site. Therefore, the webpage can be presented when a specific user query is made. If this data is highly relevant, the chances are that it will appear near the top of a SERP (ideal in terms of exposure). This is not to be mistaken with the ads section on a SERP. All results shown under the ads section on Google are due to SEO (organic search).
Another important point to mention involves the misconception that SEO mainly takes place "behind the scenes". Yet, this is on the contrary. Both on-page and off-page SEO need to be used in conjunction so that a well-rounded strategy can be embraced.
Now that we have a basic understanding of this concept, let us take some time to list the main fundamentals of on-page SEO and how they help towards reaching your SEO strategy goals.
Satisfying the "EAT" Algorithm
EAT is an acronym for "expertise, authoritativeness and trust". These are the factors that Google algorithms employ when ranking a website. On-page SEO tactics will ensure that all pages contain high-quality content, leading to impressive rankings and more inbound organic traffic. One area we look at here is the Domain Authority (DA) of a website. DA is a search engine ranking score (1–100) that was developed by Moz, and its shows how likely a site will rank in the SERP. DAs with higher scores correspond to a greater likelihood of ranking. For example, Apple.com has a DA of 100 (see screenshot below)
Choosing the Right Title Tags For On-Page SEO
These HTML tags are found within the top segment of every web page. Their primary goal is to highlight what subject matter is located immediately below. These tags are often represented as clickable links when displayed on a search engine results page. Such SEO tools are important, as a poorly written tag will harm the rankings of a page (and even the entire website). Some tips for a good title tag are:
Have keyword at the beginning
Don't overuse keywords in the title
Title length — usually 50–60 characters
Make sure it's relevant to the page
Write a unique title tag for every page
As you can see from this SERP after typing in 'Solar Panels Cork', our client JK Services, an electrical contractor, is the 3rd result. A part of the reason is the title tag we have created. The main focus here is that it has the relevant keyword at the beginning, its length and of course the relevancy of the webpage itself. The clickable link on the SERP brings you straight to the solar panel page for JK Services which installs solar panels and is based in Cork.
Creating Optimised Meta Descriptions
Yoast SEO always places a great deal of importance on meta descriptions. The main reason is that these descriptions will normally be found immediately below the title of the website when displayed within search results. In other words, meta descriptions provide additional information about what the visitor can expect.
Although some claim that meta descriptions are not directly correlated with rankings, this might not necessarily be the case. Here are three organic benefits of a properly optimised meta description:
More robust clickthrough rates.
Perceived quality and authoritativeness.
A more transparent and informative website.
Whether referring to SEO, meta descriptions should never be taken for granted. As mentioned above they can improve clickthrough rates. This is because the information within the meta description is relevant and appealing to the searcher. See below a screenshot of a meta description for a very new client of ours, PHYSIOMOTION3D. They are a physiotherapist with offices in Cork & Waterford who offer gait analysis to their clients.
As you can see from the image, the meta description is relevant to the searched term. The searcher typed 'gait analysis cork' into Google and our client arrived on page 1. The meta description itself may not hugely benefit the ranking however we still feel it is important to make it clear to read and to purposely include the keyword along with a related keyword if possible. These keywords and related keywords can all be found on SEMRush, an SEO tool used by many digital marketers.
This meta description clearly shows that our client provides a gait analysis service. It also explains to the searcher that you can obtain a tailored package and that you can visit the web page to book a session. Together these components may help with the click-through rate (CTR).
High-Quality Content
Content is king in the digital world. Therefore, appreciating why on-page SEO is important should always stress the presence of written material. We need to remember that content should be created for the reader as opposed to the search engine. Outdated practices such as keyword stuffing and blind links must be avoided at all costs. Ultimately, well-written content will help to reinforce the quality of your products as well as the trustworthiness of the website itself.
From experience with our clients, when writing a blog for their site, using long-tail keywords seems to be the best option. The downside is the traffic is smaller however the traffic is also much more specific and relevant and CTR rates will be much higher. A long-tail keyword is also easier to rank for.
Below, we have an example of one of JK Services' blogs. The piece is about the cost of rewiring a house in Ireland. To be more precise the long tail keyword is 'how much does it cost to rewire a house' and the monthly traffic for this term in Ireland is 40. The KD % (keyword difficulty %) is N/A meaning that is it quite easy to rank high in the Google results. See the screenshot below of SEMRush search for the long tail keyword.
We decide to try rank for this keyword via a blog and it worked out well. We are currently in 4th place on the SERP. See the screenshot below. This is tracked through an app called Keyword.com.
Similarly, we wrote an informative blog post for another client of ours, Docutec, on the advantages of office automation. As you can see below, this is ranking highly and is also a great piece of informative content.
Headlines and Header Tags
These next on-page SEO utilities are important for two reasons:
They catch the attention of the end-user.
They help to break up long blocks of content so that it is more readable.
While not necessarily critical in terms of SERP rankings, catchy headlines and relevant header tags are key if you hope to increase levels of end-user engagement.
Performing an SEO Audit
While many website owners will readily implement the on-site SEO strategies mentioned above, some forget that auditing their existing material is crucial. An SEO audit will highlight some key points including:
Understand your current SEO situation
Competitor analysis of their SEO
Helps identify issues
Keyword analysis
Monthly SEO audits will provide you with levels of insight and clarity that would not be possible otherwise. Therefore, any business which offers quality SEO services will also recommend that these examinations are regularly carried out.
Making the Most Out of the Tools at Your Disposal
Understanding why on-page SEO is important represents only half of the battle. The next step involves implementing the strategies outlined above. The only problem is that many businesses do not possess the in-house resources or expertise to enact such changes. This is where the team at Digital Funnel can help. Feel free to contact us if you would like to speak about our SEO services. Please note that we offer solutions to various regions including:
SEO represents an important part of your overall digital marketing strategy and when performed correctly, will show amazing results such as higher rankings for specific keywords on Google and it will also boost organic traffic and conversions.