How to Optimise your 'Google My Business' Profile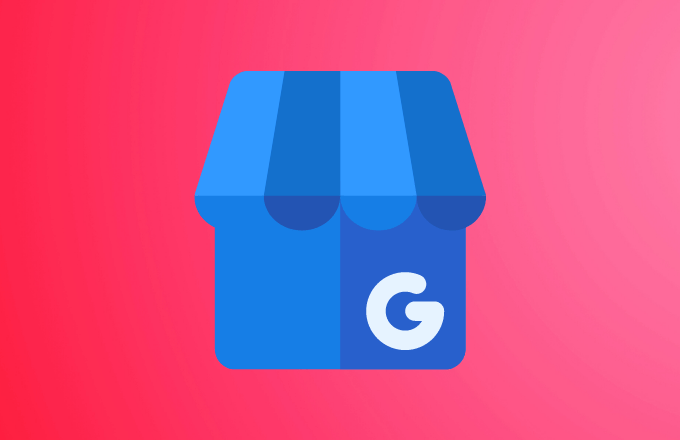 Every business nowadays needs a strong online presence. But there's one element of online optimisation that is often overlooked — Google My Business.
Your Google My Business listing is an extremely powerful tool. It is a snapshot of your business listing that immediately draws eyes to your best features and key elements. It lists the necessary info quickly, and concisely and lets customers know more about you.
Why is a Google My Business profile important?
From an SEO perspective, GMB is a facet that is continually overlooked. The algorithm doesn't just consider relevance and proximity when constructing the local listings, but also the quality of the information. By optimising your profile you're telling Google you're a strong source and you'll rank higher. One of the key benefits of a fully optimised profile is that it will allow you to appear in the Local Map Pack. This actually appears above the organic search results so it is absolutely vital to ensure you're giving your business the best opportunity to appear in this section. 75% of people don't even visit the second page of the Google results, so don't pass this up.
More and more people are now entering in a Google search, seeing the results and then finishing up as the initial page provides them with all the information they need. There is probably an already significant number of people interacting with your profile via "zero-click searches". They're grabbing the salient info from your profile and bouncing off — be sure to utilize this function to boost your engagement.
Of course, an un-optimised GMB profile won't lead to many conversions, but by completely kitting out your profile you can drive extra customer acquisitions. A normal account will let customers know where you are and allow them to read reviews, but by adding some key information, which we'll list below, customers will be able to visit your website, make a booking, request a quote, research your products and lots more. These clicks are also completely trackable via Google Analytics.
Create an Account
If you're reading this and thinking to yourself "Wow, I better go make a profile" chances are it could already be there. Google automatically generates these profiles, so you can simply go in and claim your own one. Just search your business and hit the "Claim Profile" button. Google My Business is so overlooked, despite its array of impressive features. You need to get in and optimise, here's how.
So, firstly you need to create a Google My Business account. Once that is created, it will allow you to access and connect with your Google Business Profile. Just head to Google.com/business and sign in with your regular Gmail account that you would use for your business — Don't use a personal email.
Fill in the Sections
This can take a bit of time as you can input a lot of information here. But it is worth it, for reasons we'll address later on. Focus on the basics first, name, address, website, opening hours, and telephone number. The most important of these is your NAP — Name, Address, and Phone Number. For SEO purposes it is incredibly vital that this information matches everywhere it appears online as it is a key factor in ranking highly in local searches.
Then you've got some more in-depth areas, like the Q&A section, your list of products or services, your business category and so on. If you're a B2B business, you can enter in your services here as a product with an image to match so be sure to utilize this tool. There are also tabs like Reviews, Updates and user Q&As. These will become more important after you optimise your profile and will require regular upkeep.
Tell Consumers About You
Quite frustratingly, you can't control the initial description of your business that is given by Google. This listing is created in-house for stylistic purposes. But you do have the 'From Your Business' section. Here you can hit upon the key elements of your business.
There are 750 characters to play with here, but keep the good stuff at the start. If you've already done your keyword research, be sure to utilize this section as you can incorporate your keywords here and in your aforementioned product & service descriptions.
Define your Category
By doing this you'll actually open your profile to new business-specific features. For example, a restaurant can include menu buttons, hotels can add reservation/availability bookings etc. This will help you get ahead of the competition and adds an extra element of functionality to your profile. Don't sleep on it.
It's also very important to categorize yourself if your business name doesn't immediately indicate what sort of operation you are engaging in. Be specific, going back to the restaurant example, don't just list yourself as a restaurant, choose an Italian restaurant, or Irish restaurant, it's all about keeping it specific.
Attributes
This is a small but important element, it can be hugely precise and specialized for your business. These will let customers know if your restaurant does take-away, or if your café is "suitable for working" — it really can be a powerful tool and hugely informative for customers.
Photos
A no-brainer. Be aware, that anyone can add photos to your business profile which is fantastic for getting a wide array of images, but you can ensure your profile looks the best by uploading your own. Don't be complacent however, adding photos regularly is a great way to show Google that you're keeping active with your profile, and this will benefit your ranking.
Photos boost your engagement too, a BrightLocal study showed that businesses with 100 photos get 1065% more website requests than your average business, crazy numbers.
Google My Business also provides great insights into how visitors are coming across your site.
Google Reviews
We cannot understate the importance of reviews! It is such a simple and effective way to boost your ranking. Reviews hold such power in the search results and Google have revealed that they are a key factor in their ranking algorithm. Get some trusted customers of yours to leave some reviews to get the ball rolling. Include a link in your after-sales emails to entice customers to leave a review, and pop in a quick "Happy with your purchase, why not leave a google review" — Check out our comprehensive FREE Guide here on how to get more Google Reviews.
Using Posts on Your Profile
You can actually use your profile almost as a social media profile. You can keep people up to date with events you may be running, deals you're offering or new products. You can create posts from your dashboard and they're a great way to increase the number of actions undertaken by those who visit/find your profile. Also, it is another great way to tell Google that you're keeping active.
Here you can see where we post our updates — We ensure to publish our blog posts here & any other news we may have.
Add in Your Services / Products
As previously mentioned, if your business name doesn't explicitly state what your business does, this section is more applicable to you. By populating this section you can tell consumers exactly what you offer and this will also help you to appear higher in relevant searches.
When you're adding information to this section be sure to include the name, price and a decently detailed description.
Use Messaging
For whatever reason, humans have lost the ability to casually pick up a phone and call someone. We're all far more inclined to use a chat/message function if a business has one, it also allows consumers to ask questions they might deem too small to warrant a phone call. The messaging option on Google My Business allows a person to send a message to your phone directly from your profile.
To enable this feature head to your "messaging" tab on your dashboard — You'll then have to install a functionality app via the google play/app store. Don't be worried about having your number to be attached to this, as Google will create a separate number for this function.
Get Optimising
Now you're armed with all the tools necessary to create, perfect and optimise your GMB profile, looking forward to seeing your results!
Need Help With Your GMB profile?
As an SEO agency, Digital Funnel knows how to optimise a Google My Business profile extremely well. It has an impact on local SEO we like to do it right the first time. Check out the SEO services that we offer:
Get in touch with us today if you would like to start a successful SEO strategy. If nailing your SEO strategy is important to you, get in touch with us today by calling us at 021-201-1993 or sending an email to [email protected].
Did you like this blog? Then why not check out some of our other blogs like how to write meta descriptions, how to increase website speed and common technical SEO issues? Or for more check out our blog section. Feel free to share them on your socials.