The Importance of Reviews for SEO — Experts Comment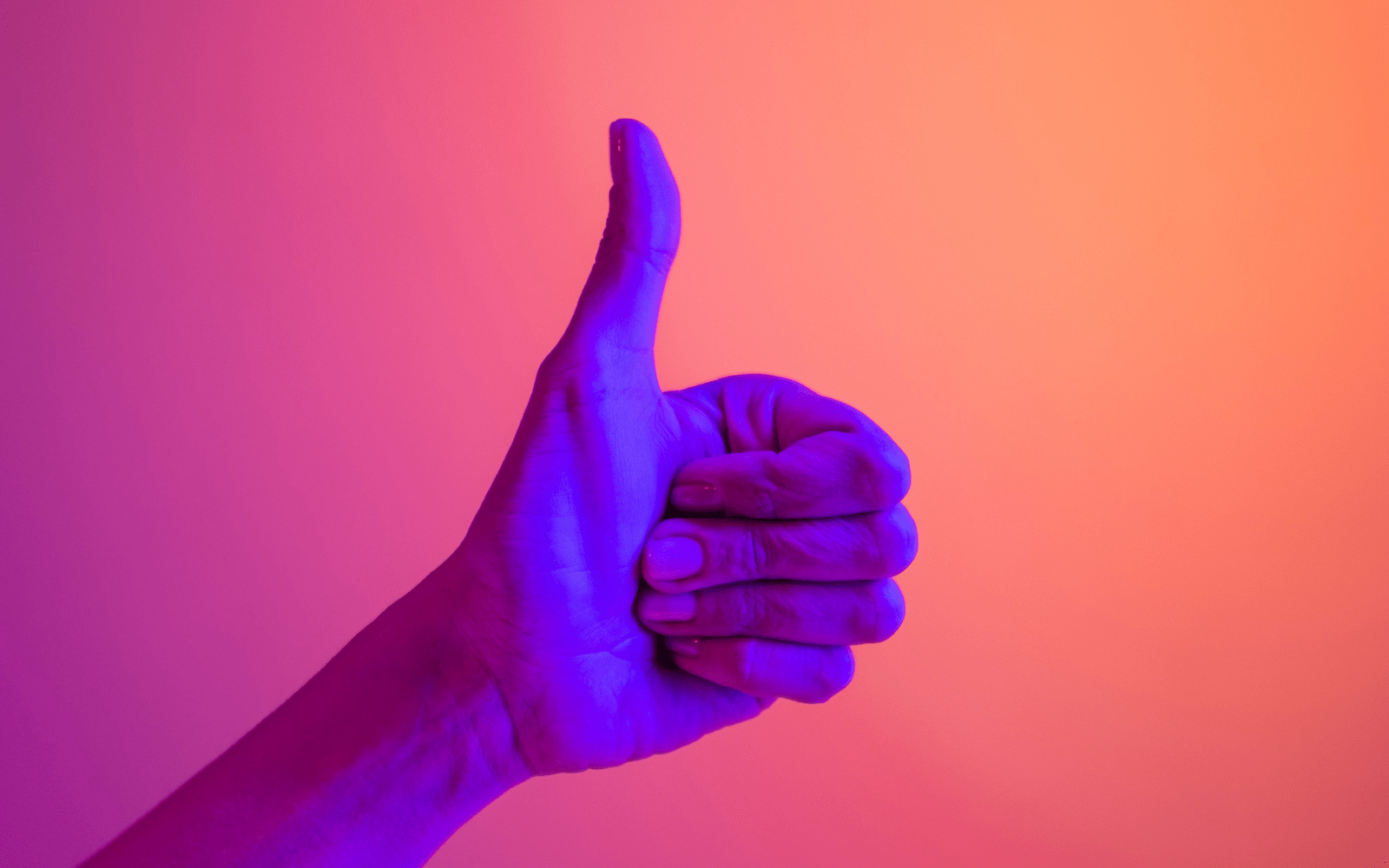 It's common knowledge that SEO & Online reviews are closely linked. The importance of reviews for SEO is undeniable.
According to reports from Moz, reviews placed are believed to make up 10% of the criteria for how Google actually displays results.
Is there an importance of reviews for SEO?
It is important to note here that the general consensus is that reviews (especially really good or really bad reviews) carry any direct impact on rankings. However, there is a growing consensus among SEO professionals like myself that reviews are an indirect ranking factor. This is down to a number of different things. A large number of good reviews signals your brand is trustworthy, which means Google quality raters will take it into account when looking at your site from an E-A-T perspective. Also, if you have a large number of good reviews, there is a good chance you are going to make more money! Higher numbers of good reviews mean a higher chance of converting, and maybe even a higher AOV." Ryan Jones, SEO Specialist, Land of Rugs.
"More keywords = more customer feedback — You probably don't consider your customers to be content creators, but after reading this, you might reconsider. Instead of seeing reviews solely as feedback, think of them as content — after all, that's how Google sees them. Google is provided with new content to crawl every time a customer leaves a review. It's likely to contain keywords relevant to your business, product, services, or even location, whether it's good or bad. This assists Google in gaining a better understanding of what your company does, allowing it to better position you in the SERPS." Oliver Andrews, OA Design Services
Local Map Pack
One of the most important benefits of reviews is their ability to boost your ranking in the Local Map Pack. Google My Business reviews allow you to appear in the Local Map Back, this is a group of businesses located near the location from where you're searching, it displays the name of the businesses, the address, a phone number, the number of reviews received and also it's average rating.
Here you can see Digital Funnel ranking in the Local Map Pack for the search term "SEO Cork"
Social Indicators
Reviews matter — Potential customers love to see reviews of a business before they decide to engage with them, with 83% of consumers claiming they no longer trust advertising but instead place their trust in online, user reviews. More research carried about by Search Engine Land found that 72% of consumers place as much trust in an online review as they would a personal recommendation from a peer. Simply put, if you're a Bookshop in Limerick and your competitor has 20 reviews and you have zero, chances are a potential customer is going to go for the more socially verified option.
Know that we know the importance of reviews for SEO, but how can they be used to achieve higher rankings? This is where things become more complicated. Here are some tips on how to make online reviews one of your biggest weapons.
Gather Positive Reviews
This is a given — You can't use reviews for SEO purposes if you don't have any. Any decent SEO Company knows that Google loves to see that people are engaging with your business and choosing to leave reviews on your profile. Studies have found that more than 30% of customers will leave a negative review following a bad experience whilst the vast majority of regular consumers won't take the time out to write a review of their own accord.
Here's the good news — According to a BrightLocal study, 70% of customers will leave a review if and when they are asked.
The best bet is to introduce a call to action following a purchase from a customer asking them to rate their experience and gauge their thoughts. Proceed with caution, however!
"Automate a process to request a review from a customer within 48 hours of interacting with the customer. It helps if the customer is informed that they'll receive the request. For most businesses we find they get a higher response rate from customers when the request is made via SMS opposed to email." — Chris Martini, Trellian
Phase one — Timing
Timing is everything. Whether you decide to follow up via SMS, landing pages or email campaigns you need to really watch WHEN you send it out. You'll want to give the customer at least a day, if not too before launching your request for a review. We've found that sending requests like these in the morning leads to the best response rates.
Phase Two — The approach
Reviews are all about balance — You want to create a review form that will lead to you getting detailed and genuine responses, however, you don't want to present the client with a form that is deeply complex and time-consuming, this will drive potential reviewers away. The best advice is to keep the entire process simple, a short, concise form asking for the pros & cons of the experience and a general overall. This is succinct yet also actively encourages the reviewer to leave an in-depth response. Important to note that an intricate and detailed review is worth far more to you than a one-liner with a star rating.
Phase Three — Perseverance.
A lot of customers won't initially reply to your review request, don't be afraid to give them a friendly reminder without overstepping the mark. Schedule a follow about 3 days apart and keep it to just 2. Any more than this can be overbearing. The overall quantity of reviews you receive plays a huge role in where your website ranks on the web, you can't just sit back and wait for the reviews to roll in, get out there and put wheels in motion.
Importance of Reviews for SEO: The Responses, good & bad
When it comes to the importance of reviews for SEO, you have to respond to your reviews, regardless of their content. This is vital as studies have shown that 29% of customers always check the review responses. Perhaps even more importantly, google confirmed that responding to reviews plays a key role in SEO, stating "Responding to reviews shows that you value your customers and the feedback they leave about your business."
Reviews are all about building trust between a business and its customer base. All reviews need to be addressed, regardless if good or bad. If you receive a scathing review from a customer even if they're not entirely right, give yourself time and space to compose yourself — never respond to a review when you are emotionally charged.
"Ahh… the dreaded negative review. The best way to deal with it? Eat humble pie and admit you screwed up. You can actually turn a bad review into a massive win for your business, because it gives you a chance to own up and potentially gain customers." — Hamish Pearsall, Oddball Marketing
The bad –
Review responses are public! Always approach your response with a level head and give it at least a few hours before you respond, however never wait longer than a few days to pen a reply.
When responding to a negative review, there are a number of key points to consider. We've compiled a handy list to follow that you can tailor to suit your needs.
Firstly, always address the reviewer by name –
Thank them for the time and for leaving a review
Attempt to personalise your response as best as possible, using their review as the context.
Try to be objective — Does the business have any internal issues that may have caused this review?
Always apologise and view the situation from their perspective.
Accept responsibility and then offer to take the conversation offline and in person.
From here, offer a solution to the issue
When the issue is resolved ask the client if would they be willing to alter or change their review.
The Good –
When it comes to positive review responses, you've got a far easier job.
Thank the customer for their review and the time is taken out to do so
Be as personal as you possibly can — Do not just copy and paste a generic thank you, personalisation is everything!
Encourage the customer to do business with you again
It's vital to remember that the way in which you respond to online reviews says far more about your business than the actual review itself. Many brands and businesses have done very well out of this by boxing clever and turning even negative sentiment into genuine brand loyalty and in turn, excellent rankings.
Which review platform is best for SEO
When examining the importance of reviews for SEO, you've got to consider which platform is best for you. This is where things get more convoluted. There are hundreds of review sites out there at the moment, with every niche and outlet covered. You'll want to identify and target which platform is best for your business and start gathering reviews there. For example, if you're more of a B2B organisation, there's no real point in chasing Yelp reviews.
Not all review sites & platforms are equal in the almighty eyes of Google — even if it's a verified Google Review Partner. When chasing up review sites for SEO purposes you'll have to consider a number of factors.
How many businesses are active on this site?
How does this platform fight fake reviews?
How many reviews does this site receive per month?
Does this site qualify you for Rich Snippet Stars?
What are rich snippet stars?
Rich Snippet Stars are those useful star ratings you may see under the organic search results. This 'Rich Snippet' is usually a tiny excerpt of a review/rating from a verified and trusted review site, like TrustPilot. This is usually shown as an average of the rating scores from many reviewers.
"Rich snippets can sometimes include star ratings that serve as an average of the reviews your business has received across a number of authoritative websites. These snippets are particularly useful for local businesses looking to stand out from the pack and serve as a great boost for click-through rates and general engagement, depending on how favorable the reviews are. Some rich snippets can also include excerpts of text from reviews, providing users with important information regarding the business in question." Teresha Aird, Offices.net
A Rich Snippet Star is absolutely essential for eCommerce as product reviews hold huge weight. By simply just having a rich snippet under a product on the SERPs you can increase click-through rates by 677% and drive anywhere from 20–40% more traffic than product links without them.
When it comes to eCommerce products, listings with high-quality images make all the difference, it's a visual experience and this is where rich snippet stars come into their own. Shoppers want to see, research and compare before they buy and the stars give them a rapid-fire way to do so. For example, what image here sticks out the most?
Exactly, the Harvey Norman listing — This is a rich snippet star for eCommerce live and in action.
The best place to put Rich Snippet Stars is on your individual product pages, once you've collected and displayed product reviews via a review widget with valid data you'll have to inform Google to re-crawl your product pages.
Log into Google Search Console and select your website.
In the Inspect an URL in the "your site's name" field, input the URL of the page that contains the widget, in this case, we'll be using Trust Pilots Trust Box.
Once the URL data has been received, hit Request Indexing and then repeat this process for all of your URLs that contain the Trust Box
Let reviews do the work
Reviews are a fantastic way to receive genuine, honest feedback. Set aside time on a monthly basis to go through your reviews, examine them and attempt to spot any trends that may be developing. You need to scour through these reviews as objectively as possible because, at the end of the day, reviews are the best source of constructive criticism.
For example, if you are working in a SaaS industry and are providing an email marketing programme but you receive a number of new reviews within a short period of time all referencing an issue with client support, you're going to need to address this issue in house and improve the overall user experience.
Reviews excellently spotlight weaker areas of the business and if you're able to use these cleverly you'll improve your customer's time spent with you and therefore will be rewarded in terms of revenue and SEO.
The importance of reviews for SEO — The Secret Weapon
Simply put, online reviews are a hugely powerful weapon in the SEO expert's arsenal, the importance of reviews for SEO can't be understated — as long as you know how to use them right. The most difficult part of this entire process is understanding how to tailor your reviews to benefit you.
This all comes down to your nuance in choosing and gathering reviews on the right platform, responding in a prompt manner and using the review content to better your organisation. Sounds very easy when it's put like that! Hopefully, this piece has given you a great idea of where to start, whether you're branching out on your own or enlisting the help of an SEO, like Digital Funnel.
Need help with your SEO?
Have you tried to get your keywords ranked on the first page of Google but have failed? It's not easy, we know. But Digital Funnel, an SEO agency that helps businesses all over Ireland, have a fantastic process that can get you ranking. Check out the SEO services that we offer:
You can check out our case studies to see the results for yourself. If nailing your SEO strategy is important to you, get in touch with us today by calling us at 021-201-1993 or sending an email to [email protected].
Did you like this blog? Then why not check out some of our other blogs like how to avoid the biggest SEO mistakes, how to increase website speed, how to write an SEO-friendly blog and common technical SEO issues? We write blogs regularly so don't forget to check in again soon.