The Biggest SEO Mistakes – and How you Can Avoid Them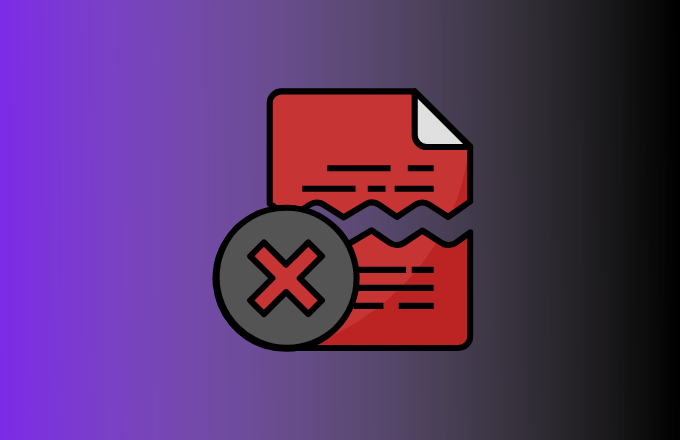 At the beginning of your SEO journey, it can be easy to think that by just optimising your website with a few high-volume keywords and links, your website will instantly be at the number one spot on Google — you've already made one of the biggest SEO mistakes.
The truth is, that although SEO can be implemented fairly quickly, it takes time to master and understand what works and what doesn't.
Here at Digital Funnel, we are experienced in developing results-driven SEO strategies, which can guarantee a strong return on investment for our clients. We believe in honesty and integrity, and will never cut corners in our SEO services.
With this experience comes a few observations that we wanted to share. In this article, I'll be taking you through some of the biggest SEO mistakes that could impact your client's performance, and how you can ensure you're avoiding them to get the most out of your and your team's SEO efforts. Before jumping in, check out our recent post on what SEO does for your business where we delve into how exactly SEO can transform your online presence.
5 Biggest SEO Mistakes
1st Biggest SEO Mistake — Not Optimising for the Right Keywords
When starting out, we can all fall foul of this common mistake, but it is one that can have detrimental impacts on your SEO strategy in the early stages of its development. It can be easy to fall into the trap of optimising for high-volume keywords that aren't the right fit for your client, which will ultimately end up wasting both your team's time and resources. Examples of this biggest SEO mistake include optimising for global keywords when managing a local client, optimising for keywords that only bring in visitors looking for free information, or optimising for generic keywords that attract visitors with no interest in your client's offerings.
Typically, it's best to be as specific as possible with your chosen keywords, as they usually lead to quicker rankings and more qualified traffic. As previously mentioned, user intent is also of high importance, as there's no point optimising for a certain keyword which will ultimately attract the wrong type of user. For example, a user searching for the keyword 'construction equipment' may just be looking for equipment to purchase so they can conduct a project themselves, whereas a user searching the long-tail keyword 'construction services in Cork' is clearly looking to hire someone for their project.
There are some great tools available online that can help you with your keyword research at the beginning of your SEO strategies, such as Google Keyword Planner, Moz Keyword Explorer and Ubersuggest. Google search itself can also be a fantastic tool, and looking at the search predictions and 'People also ask' section can provide great insights into what people are actively searching for.
2nd Biggest SEO Mistake — Focusing Quantity Over Quality when Link Building
The second point in this list of the biggest SEO mistakes you can make is focusing on obtaining larger quantities of backlinks for your client as opposed to focusing on the quality of the link. A backlink in very simple terms is a link between your site (or a client's site) and another. Google uses backlinks as a ranking metric because when one site links to another Google deems this a reliable, noteworthy source.
It's important to remember that earning a high-value backlink from a reputable website is always worth more than hundreds or even thousands of backlinks from lower-quality domains. They are much more difficult to get, however that is also the reason why search engines place so much trust in them.
You should always focus on earning links on websites that are relevant to your website and industry and don't have a huge sum of outgoing links (a 'link farm' is what these spammy websites are typically called). Using tools such as SEMrush's Domain Overview or SEOquake can help you check the strength of the domain and incoming links to the page.
Our Digital PR team recently acquired a top-quality backlink for our client Wisetek, which was mentioned in the online technology content website Lifewire. With a Domain Authority of 87 and over 17 million organic monthly searches, this is a backlink that is guaranteed to have a major impact on Wisetek's search ranking position. Having a reputable link such as this can also be useful in future pitch opportunities, as you can use it to strengthen your client's authority and expertise within this niche.
3rd Biggest SEO Mistake — Not Using Analytics to Understand What Converts
One of the biggest and most common SEO mistakes you can make is not utilising analytical tools to see what keywords are actually leading to conversions. The primary goal of SEO isn't just to drive large amounts of free traffic to a website, but also about generating conversions for your clients. It's easy to get caught up in analysing the highest-volume keywords that will send the most traffic to your website, however, these high-value keywords are often highly competitive and therefore much more difficult to rank for.
Website traffic isn't all that should matter. More often than not, lower-traffic phrases will have a better conversion rate primarily because they're more specific to what a user is looking for. A first-page ranking for several phrases like the latter can often drive quite a few sales for your clients.
The best way to find out what keywords have value for your clients is to track them. Using an analytics package to set up conversion tracking for your keyword phrases, such as SEMrush Keyword Research tools, will allow you to compare keywords against each other to see which ones will produce the best results. This will allow you to better optimise your website and know where to focus your attention for your keyword strategy.
4th Biggest SEO Mistake — Not Having Unique Title Tags or Meta Descriptions
One of the most common SEO mistakes which can be easily forgotten is not ensuring each webpage on your client's website has unique title tags and a unique meta description. When developing a website for a client, each page must have a unique title and a fully optimised meta description. This isn't just important for SEO purposes, but also because you are usually shared in tweets and used as the text when someone bookmarks your website.
Our clients at O'Flynn Medical offer a wide range of products and services to their clients, including the option to rent certain equipment. We carefully ensured that when developing their website that each meta title matched the product being shown on the page whilst still being recognisable as coming from the O'Flynn Medical website.
As you can see, we carried the company name throughout their pages while focusing on specific keywords that were specific to each page.
A unique meta description is also very important, as it's an opportunity to highlight your unique selling points and include a strong call-to-action. The landing page and each page throughout the website should include custom meta descriptions that will entice people to click on the listing in search results, as well as include the page's relevant keywords.
This is your meta description — make sure it is totally unique & optimised for seo purposes
5th Biggest SEO Mistake — Not Optimising for Local Search
One of the simplest and biggest SEO mistakes that people make is not optimising your client's strategies for local search. When working with a company that focuses on customers within a certain location, for example, a company which provides installation services, it's important to learn more about local search. The majority of search engines, including Google, handle this differently than more global keywords.
You can start by including region-specific keywords in both your title pages and meta descriptions. You should also include an address and local phone number on your pages so that you'll show up in local search results. You should also make sure that you're listed on local business listings websites, such as the Golden Pages and Yelp, which will present your relevant details to users actively searching for companies like yours within the area.
Recently I began working with a new client, Wizer Energy Ltd, who are specialist electrical contractors based in Midleton, Co. Cork. Given that they are a service provider looking to target local customers, the first steps I took were following the above by fully optimising them for local search; providing clear contact details on their website and listing them on relevant business listings. I also created website pages for the primary locations they will be targeting and fully optimised their page title, meta title and meta descriptions for the respective locations. This will ensure that Wizer Energy Ltd will begin to rank in searches from users based in these locations. When doing this, it's vital to optimise your Google My Business profile also, so as to better increase your chances of ranking in the local map pack.
The Biggest SEO Mistakes — Solved.
Although the biggest SEO mistakes discussed above are relatively simple, they can have detrimental impacts on your SEO campaigns and hold your clients back from achieving the goal of a high-ranking search position. It should be noted too, that halting your ongoing SEO campaigns can also have a hugely detrimental effect on your rankings, for more on this check out our piece on ending your SEO Hiatus
The good news is that, although impactful, these mistakes can be easily solved once they have been recognised.
Let Us Help You Avoid These Mistakes
Businesses can rank their websites on Google's first page with the help of Digital Funnel. Would you like your website to attract more visitors? Are you continually seeking leads? At our SEO agency, we provide the following SEO services.
Contact us today at [email protected] or by calling 021-201-1993. We will help you avoid the SEO mistakes that many websites face.