How To Manage A Facebook Business Page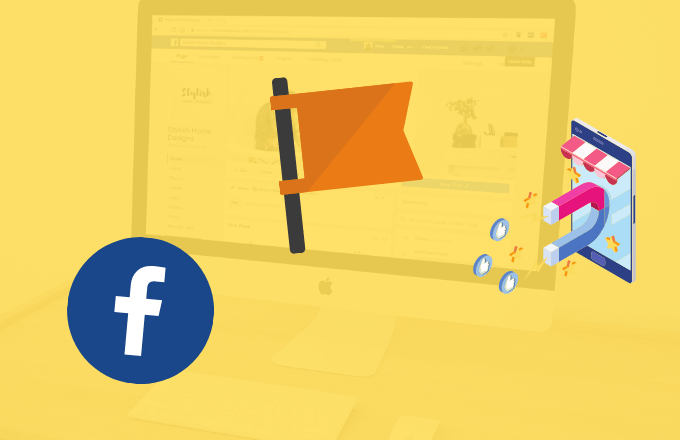 Have you wondered how to manage a Facebook business page?
Did you know Facebook has 2.74 BILLION monthly users?
Did you know that Facebook is the third most visited website in the world?
Zuckerburgs behemoth is one of the foremost platforms for business in the world and having a strong & creative presence on the blue site is absolutely essential. Thankfully, there's a handy tool available for managing your pages, Facebook Business Manager
Tips: If you manage multiple Facebook pages, third-party tools can help you schedule posts and automate your pages. Hootsuite is a well-known, though expensive, option. There are also several best Hootsuite alternatives that can perform the same tasks. When choosing a tool, consider your needs and budget to find the best option for you.
What is Facebook Business Manager and What Does it Do?
How do I manage a Facebook business page? Simply put, it's through Facebook Business Manager.
In simple terms, the Business Manager is a one-stop shop where you can manage your business assets, tools and employees' access to your pages.
The business manager also is the go-to for creating and monitoring Facebook ads and also other marketing activities on the platform. By using this tool you'll have access to Facebook's huge user base, you can then use this data to create hyper-targeted marketing campaigns.
The Business Manager also is not tied to your personal account, you don't even need a Facebook account to use the platform. So, what are the benefits of learning how to manage a Facebook business page?
What are the Benefits?
Manage Multiple Pages & Ad Accounts – By using the Business Manager platform you can access multiple business pages with a singular login, from here you can track the performance of individual pages and ad campaigns from a central hub.
Collaborate with other Companies – The business manager comes with a really useful "Partners" feature that allows you to work collaboratively with other organisations. Share assets, access their followers and give shoutouts from the manager.
Secure Shared Access – Sharing passwords is dangerous, with the business manager you can grant multiple employees or even clients access to the platform without sharing any login information or jeopardising any assets. For example, if you've taken some excellent photos for an ad, you retain ownership of these images even if other vendors or team members use them in another campaign.
Control Access – The overall manager can actually limit how much access each team member can have to each part of the platform. This is quite useful as team members won't have to worry about accessing tools they may not need to use. Access is easily revoked which is quite useful when projects reach completion.
Build Custom Audiences – This is the true benefit and power of using Business Manager. The campaign builder allows you to target and creates custom audience lists. Facebook understands users' likes and interests based on their page likes, comments on posts, groups joined and more. As a result, the Business Manager features a hugely impressive targeting tool that extends well beyond simple demographic-based targeting.
Who Should Create a Facebook Business Manager Account?
There are a number of different cohorts who can benefit from using a Facebook Business Manager account.
If you are an agency managing multiple client accounts that all have their own Instagram and Facebook profiles, Facebook Business Manager allows you to manage individual accounts from one location.
Marketing & Social Media teams truly benefit from the platform as you can track performances and allocate campaign assets. Team members can access what they need easily to create a report, update or launch a campaign.
Also, if you need to control certain accesses and permissions to your Facebook page, Business Manager is vital. For example, if you're hiring contractors you can limit the amount of access they have to certain business-sensitive materials with the "Roles" feature.
How to Set up Facebook Business Manager
Firstly, head to business.facebook.com and select "Create Account"
Enter your businesses name, personal name and email address.
Now, link your pages – To do this head to "Business Settings", then "Accounts" and finally "Pages"
Click "add" to add a page to Business Manager.
Search your Facebook page and hit "add page"
Next, you'll want to link your Ad Account.
Head to "Business Settings" -> "Accounts" -> "Ad Accounts."
Select "add" followed by "add an ad account" to enter your ad account ID.
If you don't have an ad account you can create one
Finally, add Business Managers to your Manager Account
From the dashboard, select "add people"
From here you can enter the email addresses of those to who you want to grant access. You can also designate the level of access individuals have, like 'publish only' roles or overall 'managers'
Business Managers Best Practices, Tips & Tricks.
First up – It's incredibly important that you register for a Facebook "Pixel". A "Pixel" is a piece of code that lives on a website, it can track conversions and also assists you in optimising your Facebook ads, building targeted audiences and also remarketing leads.
In your business settings head to "Data Sources" -> "Pixels"
Press "add" then name your pixel and the domain it will live on.
Now it's time to set up your Pixel and put it to work.
Secondly, it's vital to boost your overall account security. Facebook Business Manager allows you to add an extra overall layer of protection to your accounts with two-factor authentication.
Head to "Business Settings" -> "Security Center"
Enable two-factor authentication for everyone.
Thirdly, organise your locations in Business Manager. If your own business, or a collaborator, has multiple locations you can enlist the help of the 'Location' function within the Business Manager.
Hit "Business Manager" -> "Shop Locations" -> "Assets"
From here head to "all tools" and under manage business, press "shop locations", then "Stores"
You can add the stores manually or use a spreadsheet if there are more than 10 locations.
And finally, up your brand safety.
Facebook offers a section where you can list domains and blocked lists.
Domains allow you to set a domain for individual business pages in order to verify ownership
Blocked lists allow you to have greater control of where your ads show up, if you don't want ads for your business showing up on betting sites or link farms you can block these here.
You can also block irrelevant topics to your target audience, or websites that are irrelevant to that demographic.
Mistakes to Avoid When Learning How To Manage A Business Facebook Page
Make Sure You Own the Account – If you're hiring an agency or similar to manage your account, make sure they're only managing and not owning. It's vital you retain ownership of the account and grant your contractors admin access in case your relationship with this agency changes down the line.
Don't share access to your Personal Facebook account – It's a common misconception that you need to link your personal and business accounts, it's not recommended and you shouldn't do it. Avoid involving your personal account altogether.
Be careful with Access Levels – Only ever grant admin access to team members who require it or people who are completely trustworthy. Set up a bi-monthly schedule and go through who has access to what, then confirm this list with managers or team leaders.
Final Questions
How to delete a Facebook page in Business Manager
Head to Business settings
Go to Accounts, then Pages.
From here select the page you'd like to delete then click remove.
How to log out of Facebook Business Manager
Open your Business Settings
Go to the Business Info tab
At the bottom of the page below the My Info tab, you'll see "leave (your business name)"
Press this and you will be logged out.
How many Facebook Business Manager accounts can you have?
You can only ever have 2 Business Manager Accounts active at one time. If you need more we advise liaising with someone else in your organisation to create an additional account.
Get Found Online
Digital Funnel is aware of how challenging it may be to attempt your own SEO if you are not an expert. That is where our SEO agency can be of assistance. We provide a wide range of services in Ireland. See a few of them below.
Perhaps you want to concentrate on website design or PPC ads rather than getting right into SEO. With either of those, our team of professionals can assist. Give us a call if you have an idea of what your company needs, and we'll begin by creating a plan. We'll be pleased to help people find your company online.
If you have found this article interesting why not check out some of our other blogs like how to write meta descriptions, how to increase website speed and common technical SEO issues? Or for more check out our blog section.