What is SEO in 2021? – Experts Explain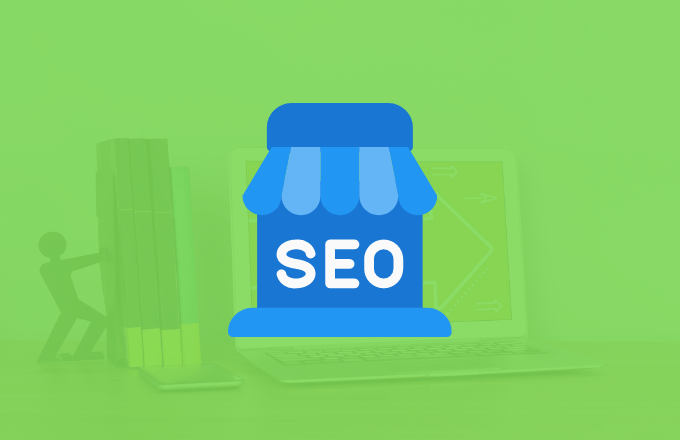 When you've been engrossed in the SEO world for so long it can be easy to forget that people may not actually have any idea what it is, what does it do and how it works.
Here at Digital Funnel HQ we contacted SEO experts from around the globe and put the question to them – What is SEO?
Here's what we found.
What is SEO?
"SEO (Search Engine Optimization) is a blanket term that refers to the processes and steps implemented to increase a website or page's visibility on search engines such as Google and Bing. Ultimately, the goal is to make your website or specific page rank highly on these search engines and appear at the top of search results. It is an extremely complex field that involves a number of disciplines, such as web development, link-building, content creation, on-page optimization, user experience, and many more." Harrison Sharrett, Digital Marketing and Content Manager at Offices.co
"Search Engine Optimisation is the art and science of driving targeted website traffic to your site. When you search for something online, Organic search results are the web page listings that most closely match the user's search query based on relevance. Also called "natural" search results, ranking high in the organic results is what SEO is all about." – Deepak Shukla, founder of SERPWizz
Changes
SEO is a constantly changing game, this is especially true in the last couple of years –
"While search engine optimisation used to be about talking to Google's robots, it's now more about understanding your target audience and building trust with them through expertise and authority. The foundations are still there though, SEO is about optimising your website, creating amazing content and getting other websites to link to your website." Notes Steven Jaenke of Digimark, who has written a great blog on the topic.
Costs
People regularly ask, how much does it cost? It's difficult to get a straight answer because there is no simple answer. It varies widely
– here's what the experts say.
"There are a lot of companies that undercharge for services, and I think this is for one of two reasons; they don't understand the actual cost of SEO, or they aren't educating their market well enough to demonstrate the value that is provided by SEO. Consider this, on average, we're spending approximately 330 hours on a campaign. If we charged $6000 for a campaign ($500/month), we would be earning $18.18/hr. For that hourly rate, I'd rather work at McDonald's, it would be easier work." – Steven Jaenke, Digimark
Abby Ha, Head of Marketing at Clooms puts it bluntly –
" If your business is not ranking at the top of the search engines, you're losing money. Plain and simple. If conversion rates are low, people can't find your site, and no one is buying from you—that's a problem."
What is an SEO Audit?
An SEO Audit is performed in order to highlight any foundational issues that may be affecting your website's organic search results positioning. Niamh Hogan, Owner and SEO Expert at Agile Digital Strategy tells us how to perform an audit –
"Essentially, an Audit will analyse three main elements:

On-Page SEO – use of keywords, website content, page titles, meta descriptions, headings, etc.

Technical SEO – site speed, search engine indexing, crawlability, whether web design is responsive and mobile-friendly and others.

Off-Page SEO – these are actions that happen away from your websites, such as backlinks from other websites or blogs, local directories, and social sharing.

A full audit will encompass a review of your website taking the above 3 areas into consideration."
Wondering how your site ranks? Here at Digital Funnel, we offer a free SEO Audit. Fill out the form to get in touch and find out more.
Who Benefits from SEO?
The pandemic has further accelerated the already rapid shift towards online shopping. The days of implementing a strategy to "future-proof" your online business are gone, the time is now. Generally speaking, business-to-consumer businesses tend to get more from SEO than your Business to Business organisations –
"it's your B2C industries and companies that need SEO the most because in B2C the industry is always reaching out to the consumer markets. Plenty of B2B industries need it just as much, but there are many that have alternative means of generating leads, such as referral networks or bids. However, with B2C there is a continual need to reach out to existing and potentially new customers, which is primarily done through digital platforms and devices now." Adds – Shonavee Simpson-Anderson, SEO Strategist at Firewire Digital
These thoughts are echoed by Niamh Hogan of Agile Digital Strategy –
"Any business that relies on finding new customers on a regular basis should consider SEO for their website. These businesses include, but are not limited to:
Professional services – Local & National SEO (depending on the business) can vastly increase customers

Home Repairs – Usually people searching for a local business to help with a project

Medical Practices – Again Local SEO is crucial here to stay ahead of competitors

Online businesses such as eCommerce Stores – Local, National and even perhaps international SEO can vastly increase sales

Property, Land & Business sales – People searching for a new home will start their search online

Cafes & Restaurants – Local SEO is crucial for those businesses to drive footfall.

SaaS and online service companies – Software as a service (i.e. Quickbooks/Xero in bookkeeping) need to ensure their software is top of the Search Engine Results Pages (SERPs) to ensure their software is the first one found by potential clients."
Ashish Goswami of 21Twelve Interactive notes
"I would say each and every website needs it. But generally, eCommerce, service provider, local business, and retail business needs the SEO most. Because everyone wants to rank on Google's first page. And when we search anything in Google, then we generally use to search the first few pages and then make our decision."
The Importance of On-Page SEO
Following on from this, what methods and practices are undertaken during a campaign? Well, one of the most important elements of a successful campaign is understanding why on-page SEO is important, as explained by Steven Jaenke –
"On-page SEO is important for many reasons, but I'll condense this into the most important. Having page titles and descriptions that are highly engaging in Google's search results page will help you get more clicks onto that page. It doesn't matter if you are first, if your page title is more engaging and relevant to what the searcher is looking for, you'll get a click – assuming they can see the listing. When they get on the site, if it loads slowly, they'll leave. If the site isn't attractive, they may leave. If the content lacks context or depth, they won't take action. If the site is difficult to navigate and they don't know what to do next, they won't take action. All of these things are what an SEO company should optimise, and more. More than pleasing some robot overlord, it's more about creating a great user experience."

"The content on any given page is frequently analyzed by Google's algorithm to judge whether or not it will fulfill the search intent of users searching for specific keywords. Optimizing this on-page content to fulfil the search intent of your target audiences will go a long way to ensuring that Google ranks you highly and presents your website front and center. On-page can involve the optimization of factors such as word count, keyword density, image use, structure (e.g. number of paragraphs or headings), and much more. SEO tools such as SurferSEO can provide users with on-page audits that examine the highest ranking pages for a given keyword and compare their content against your own, providing you with an indication of the changes required." Adds Harrison Sharrett.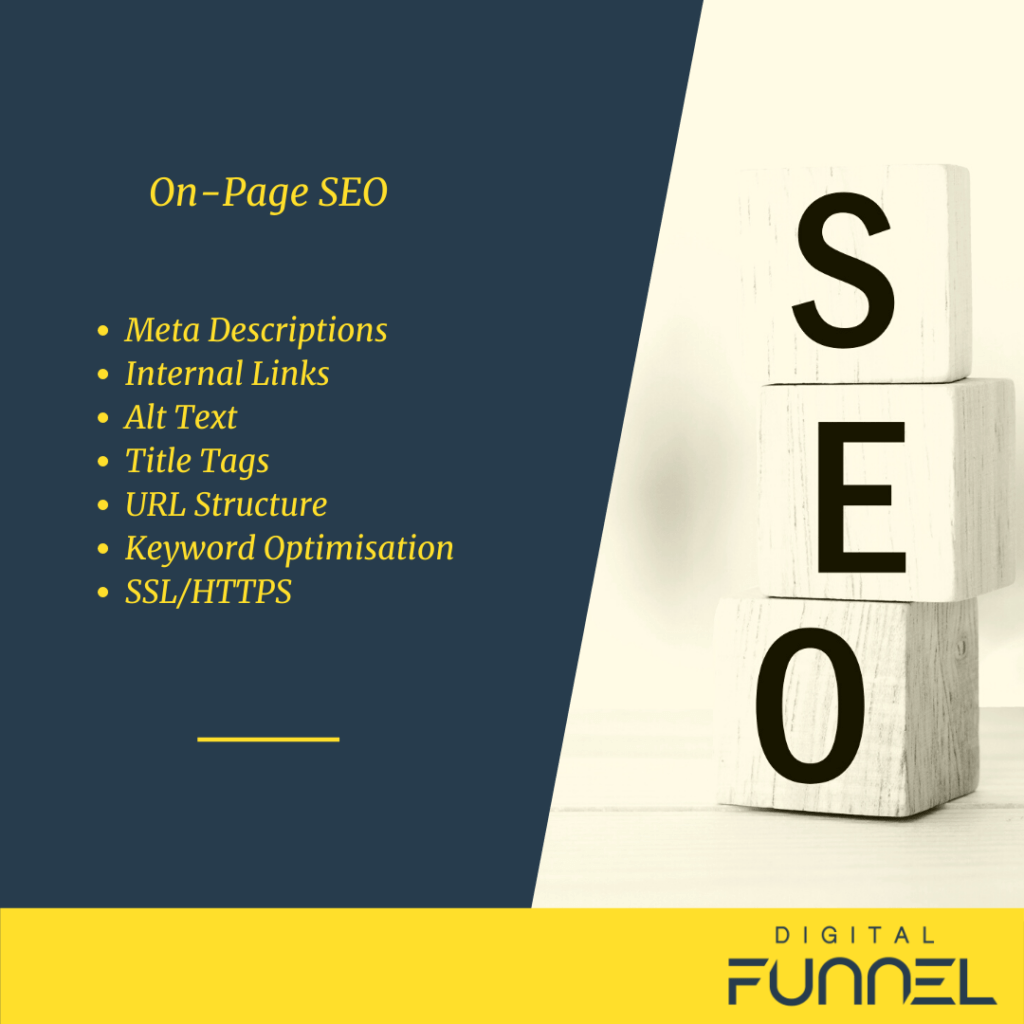 Is Video good for SEO?
Creating great, high-quality content is absolutely essential for SEO purposes and video has often been an awkward topic but now good agencies are starting to see the benefits. However there are some pitfalls, you have to first define your goals clearly – what purpose does this video serve? Is it designed to grab links or to just raise brand awareness? Neil Patel has pieced together a great post here regarding the benefits of video, including a great 'viral' video from Dollar Shave Club which garnered them about 18'000 backlinks. We also have a great blog titled 'is video good for SEO?'
Here's what the experts say –
"One of the key factors is showing search engines that your website has good quality content. Since most websites only contain text and pictures, including videos indicates to search engines that your website contains high-quality content. Including a video transcript below the video can improve your rankings further because it provides the opportunity to include keywords that are mentioned in the video." – Deepak Shukla
"If the video is relevant to the page, Google will gain more context and understanding about the page through video. It also keeps the visitor engaged and on the page longer, which sends positive signals to Google, thereby increasing the chance that they will improve your position in Google's search results." – Steven Jaenke
"Video is great for SEO purposes due to the fact that interesting and sharable videos can lead to the acquisition of new links, as well as encourage users to spend more time on your pages without clicking away to a competitor. Pages with videos also have a higher chance of showing up as a 'Featured Snippet' in Google search results, further highlighting your page and increasing your chances of converting. Uploading your videos onto YouTube also has the added benefit of driving users to your website from an additional source, giving a boost to your pages and further promoting your good or service." – Harrison Sharrett
"What's good for the user is good for SEO! Users love video and search engines have spent years prioritising video content accordingly. Video is a great way to diversify your content streams, marketing delivery and reach a wider audience." – Shonavee Simpson-Anderson.
Our Top Tips for 2021
The key to running a successful agency is adaptability – As google implements changes to their algorithm you've got to stay malleable and move with the times. Here at Digital Funnel HQ, we've compiled some of our best tips for 2021 to complement our expert's thoughts in order to ensure you get the most out of your campaign this year.
1. Relaunch your top content
Content gets stale after a few years, it's just the natural cycle. However, take a look at your best-performing content over the past 2 years, you can even go further back if you have the archives and see what you can re In certain cases, you can see gains of 500% just by updating old content and relaunching.
2. Prioritize long-form content
It's been proven repeatedly that long-form content consistently earns more links & shares. Check out this report from SEMRush for some more in-depth analysis.
3. Headers
Use more of them! Load your content up with keyword-rich, H2 & H3 tags. These will help you rank for more featured snippets which are always a huge win if you can secure them.
4. Core Web Vitals
The new page experience update Google is in the midst of rolling out is introducing some new ranking factors, including your core web vitals. This includes site speed and overall page experience. Check out our recent post on the Page Experience Update and what it means for you for more information.
5. Don't Hide Content in Tabs
If you've got content tucked away in drop-down menus or have to just click in general to reveal content, scrap it. There's no proof to say that Google is against content that's in tabs, but people tend to engage with the content more so when it is just out on the page. These signals can help your pages rank somewhat better.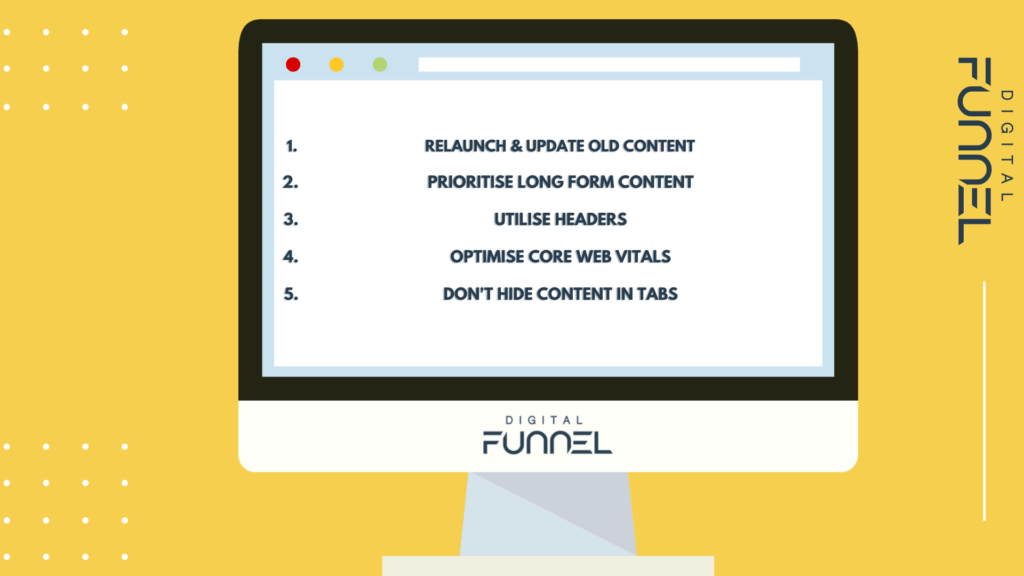 Need Help With Your SEO?
Digital Funnel understands that trying to do your own SEO when you are not an expert can be extremely difficult. That is where our SEO agency comes in to help. We offer loads of services throughout Ireland. Check out some of them below.
Maybe you aren't ready to jump right into SEO and want to focus on a website build or PPC ads instead.  Our team of experts can help with either of those. If you have an idea of what your business needs, give us a call and we can start by making a plan. Even if you are clueless and need some pointers on what your business needs, get in touch. We will be happy to get your business found online.
If you have found this article interesting why not check out some of our other blogs like how to write meta descriptions, how to increase website speed and common technical SEO issues? Or for more check out our blog section.