E-commerce SEO Mistakes to Avoid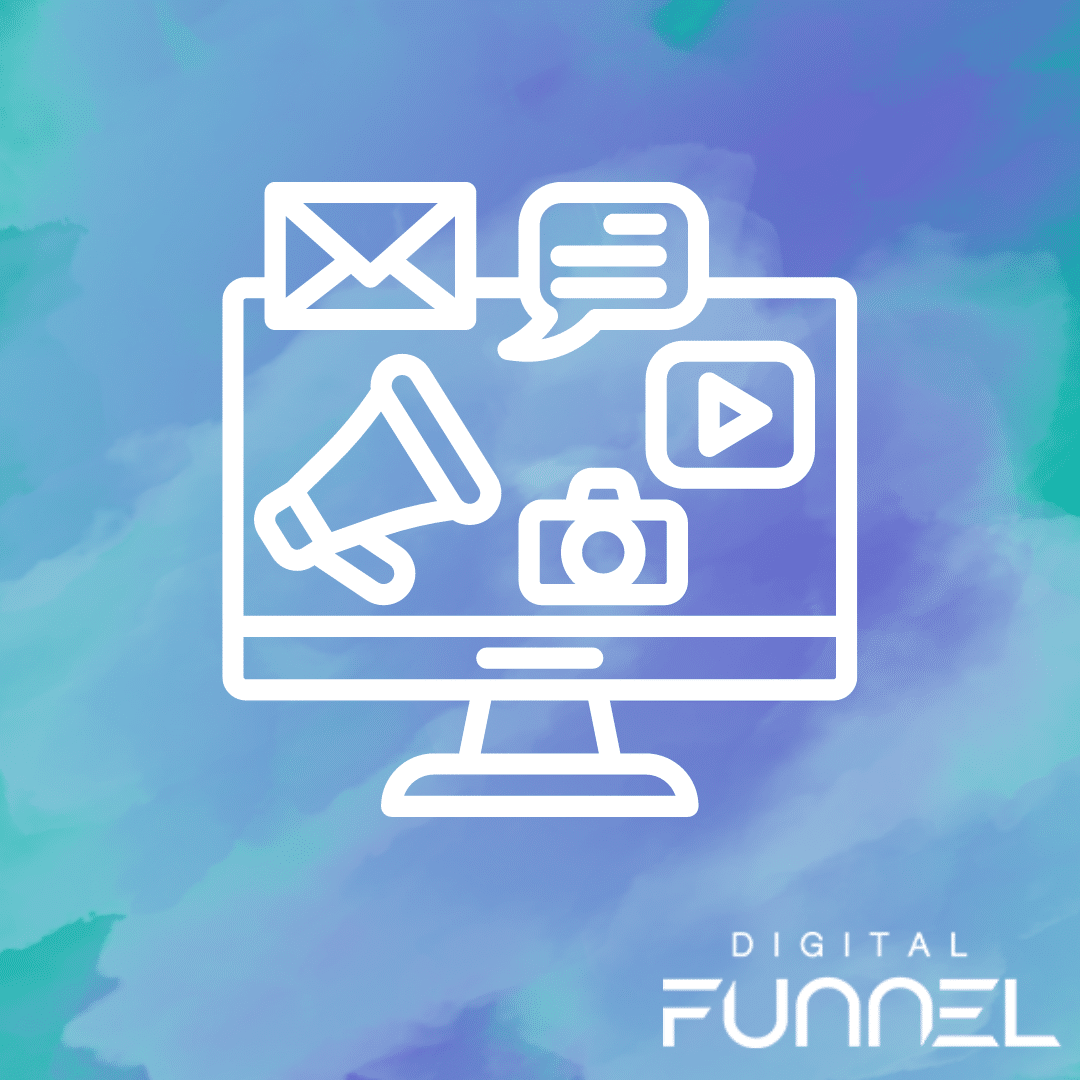 6 E-commerce SEO Mistakes to Avoid in 2023
Search engine optimisation is a key aspect of e-commerce marketing strategy. It is necessary to raise brand awareness and bring a relevant audience to the e-commerce website. About 44% of online shopping journeys begin with web searches. 
However, SEO is a complex subject. While you are making consistent efforts to improve your ranking to attract an audience, you might also be making a few errors. These e-commerce SEO mistakes can hamper your ranking and lead to poor user experiences. 
They counteract your efforts for attracting traffic and may even contribute to pulling you down a few ranks. Let's look at some common SEO mistakes by e-commerce websites and how you can rectify them.
1. Poor Architecture and Complex Navigation
An e-commerce website has a lot of things to present to its visitors. You would want to showcase your products, services, unique features, brand identity, customer reviews, and more. 
However, a clutter of information, buttons, images, and links can complicate the architecture of your e-commerce website. This e-commerce SEO mistake can lead to a lot of trouble and takes significant effort to resolve.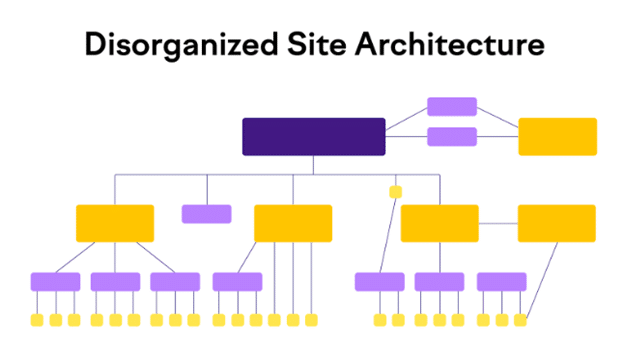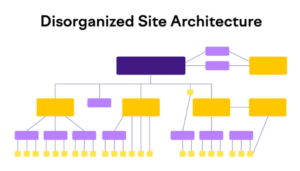 This complicated architecture can damage your website's SEO. Poor architecture can also lead to further problems that can affect SEO:
It becomes difficult to establish the internal link structure

It leads to a complex site map

It affects the indexing ability of robots

It leads to complications in defining instructions for robot.txt

It can lead to page, errors, broken links and page duplications
You should keep the website's structure as simple as possible. It should have a well-defined internal link structure based on relevance. You can define categories for products, segments, services, and so on.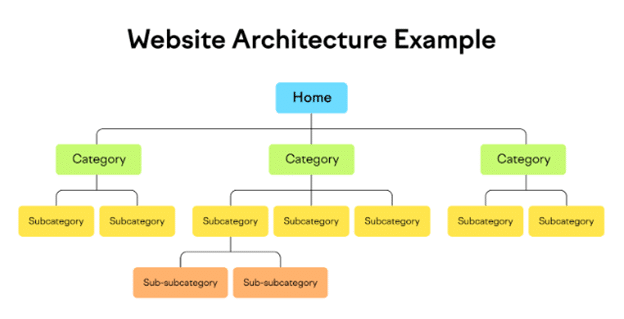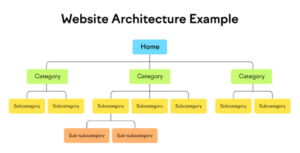 You also need to simplify the navigational structure of your e-commerce website.  A well-defined architecture with easy navigation is one of the key ranking factors for SEO. It also has a significant impact on user experience. 94% of users agree that easy navigation is one of the most important features they look for in a website.
2. Ignoring Local SEO
As e-commerce brands primarily deal with online sales, local SEO is often ignored. However, the benefits of local SEO extend beyond physical location as well. 46% of all Google searches include a local intent. Furthermore, 28% of local searches culminate in a purchase. 
If your brand has a retail location or an e-commerce micro-fulfilment centre that offers self-fulfilment, it is all the more reason to invest in local SEO. But, unlike physical stores, local SEO for e-commerce is a little different.
You should begin by understanding your target markets and relevant local intent searches. For example, if your e-commerce store sells electronic products. Then you can target local intent searches such as electronics stores near me, electronic stores in [city name], etc. You can also target local intent searches for individual products such as air-conditioner shops in [city name], computer stores near me, etc.
Then you need to optimise your website to target these searches. You can either optimise the existing pages or create region-specific landing pages for local SEO. You also need to include local intent searches in your content marketing strategy. 
E-commerce brands can also target SERP features for local intent searches. Additionally, you also need to focus on Google business accounts, customer reviews, images, local listings, and local backlinks.
3. Incomplete Keyword Research
Keyword targeting is one of the most important pillars of SEO. The majority of SEO strategies hinge on identifying the right keywords to target a specific type of audience and search intents. 
SEO through keyword targeting is a complex phenomenon. Search engines use several factors to determine the relevance of a webpage to a keyword. If you are only targeting a few high-volume keywords then you might not see the desirable results.
You also need to consider several other relevant factors such as search intent, relevant keywords, long-tail keywords, questions, related searches, relevant phrases, and so on. Each of these helps the search engine determine the value of a web page for the searched keywords.
Instead of just focusing on ranking for a few purchase intent keywords, you should focus on building the topical authority of your website with in-depth keyword research and content creation. It is one of the key criteria for SEO. A study by Ahrefs shows that top-ranking pages also rank among the top ten SERPs for almost 1,000 other relevant keywords.
For example, alongside targeting the purchase intent keyword "buy shoes", you should also focus on building topical authority of your online shoe store on the subject of shoes. 
This would require a lot of research on topics, search terms, and phrases relevant to this product category. For instance, you would need to consider searches related to attributes of shoes such as colour, style, size, brand, etc.
In-depth keyword research will also help you understand your target audience, find relevant topic ideas for content development and attract traffic for different search intents.
4. Insufficient Content on Product Pages
E-commerce websites focus heavily on visuals and less on content. This leaves a web page with little to no content. Thin content on any page can harm your chances of ranking. Web crawlers cannot read visuals. Google's webmaster guidelines state that you need to use textual content on your page to aid the crawlers in understanding your web pages.
When people buy products online, they would want to learn about the product. Thin content can also lead your visitors to mistrust the page and abandon a purchase. This e-commerce SEO mistake may even cost you a customer. 
Hence, you need to describe the product in as much detail as possible to explain its benefits and features. The product page can also feature additional content besides product descriptions as well. Here are a few content topics and sections that can help you optimise your product pages:
Detail product descriptions

Breakdown of features

Benefits with examples

User guide

Product use cases

Customer reviews

Shipping services

Post-purchase experience
For instance, you can talk about how your customers can get next-day shipping. Delivery time is often a major purchase factor and you can assure the customer that your brand will ship the product on time. At the same time, you are adding relevant and valuable content to the product page.
5. Unoptimised Media Content
Images and videos are an integral part of any e-commerce website. However, not all e-commerce websites optimise their media content for SEO. Google Images account for 22.6% of all searches. If you are not optimising their images, you are missing out on a lot of traffic.
Media optimisation also helps your chances of ranking for Google's SERP features. These features show for the majority of search queries. In fact, only 2.68% of first-page results are without any SERP features. 
By optimising videos and images on your e-commerce website, you can rank for SEP features like:
Shopping Carousel

Features Snippet

Videos Carousel

Images Carousel

Knowledge Panels

Image Packs
You can optimise your images by using alt text, image titles, and captions to describe the images. This content helps the crawlers understand the context of the image. You can use image-relevant keywords in the alt text to improve your chances of ranking and building the topical authority of the page.
Optimising videos is a little more complex. You need to pick the right hosting platform, link formats, embedding, and integrations. Then you can use transcripts, descriptions, tags, titles, thumbnails, etc. to optimise the video for relevant searches. 
6. Weak Backlink Profile
While on-page e-commerce SEO is an absolute necessity, you cannot expect to rank without a healthy backlink profile. It is one of the key criteria for ranking in search results. A study by Backlinko found a strong correlation between backlink profiles and SERP ranks.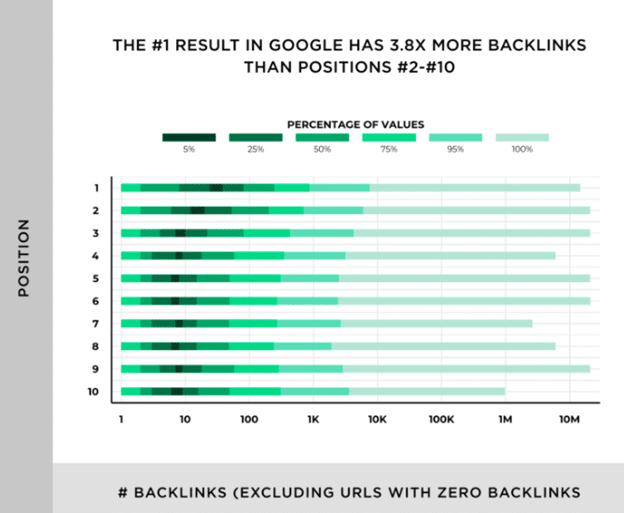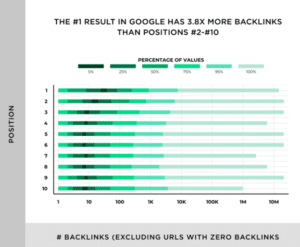 The backlink profile of your e-commerce website conveys a lot of information about the site and the pages to a search engine. High-quality backlinks are considered an indicator of trust and authority. It tells the search engine that other people consider you a reliable source of information.
The backlink profile of e-commerce websites should not only be strong, but relevant as well. Sourcing links from irrelevant and low-authority sources is an e-commerce SEO mistake that does more harm than good. You need to connect with other websites that have domain authority on relevant topics.
For example, if your e-commerce brand sells personal healthcare products, you try to get backlinks from domains that share content about healthcare, fitness, nutrition, exercise, personal care, the human body, and so on. 
These websites hold relevance to your products and brand. So connecting with them tells the search engine that your brand is an authoritative source in this particular domain.
Final Words
E-commerce SEO mistakes, even minor ones, can damage your SEO strategy. It can derail your targeting, affect your SERP rank, spoil user experiences, and diminish your domain authority. Let's take a quick look at the common mistakes that you should avoid in 2023:
Poor architecture and complex navigation can lead to poor user experience and hinder the indexing of your web pages.

You will miss out on significant traffic if you ignore local SEO.

Incomplete keyword research results in an irrelevant audience and inadequate traffic.

Insufficient content on product pages leads to poor optimisation and user experience.

If you do not optimise media content, you will diminish the optimisation of your website.

A weak backlink profile can hold back your website from ranking higher.