The Benefits of eCommerce SEO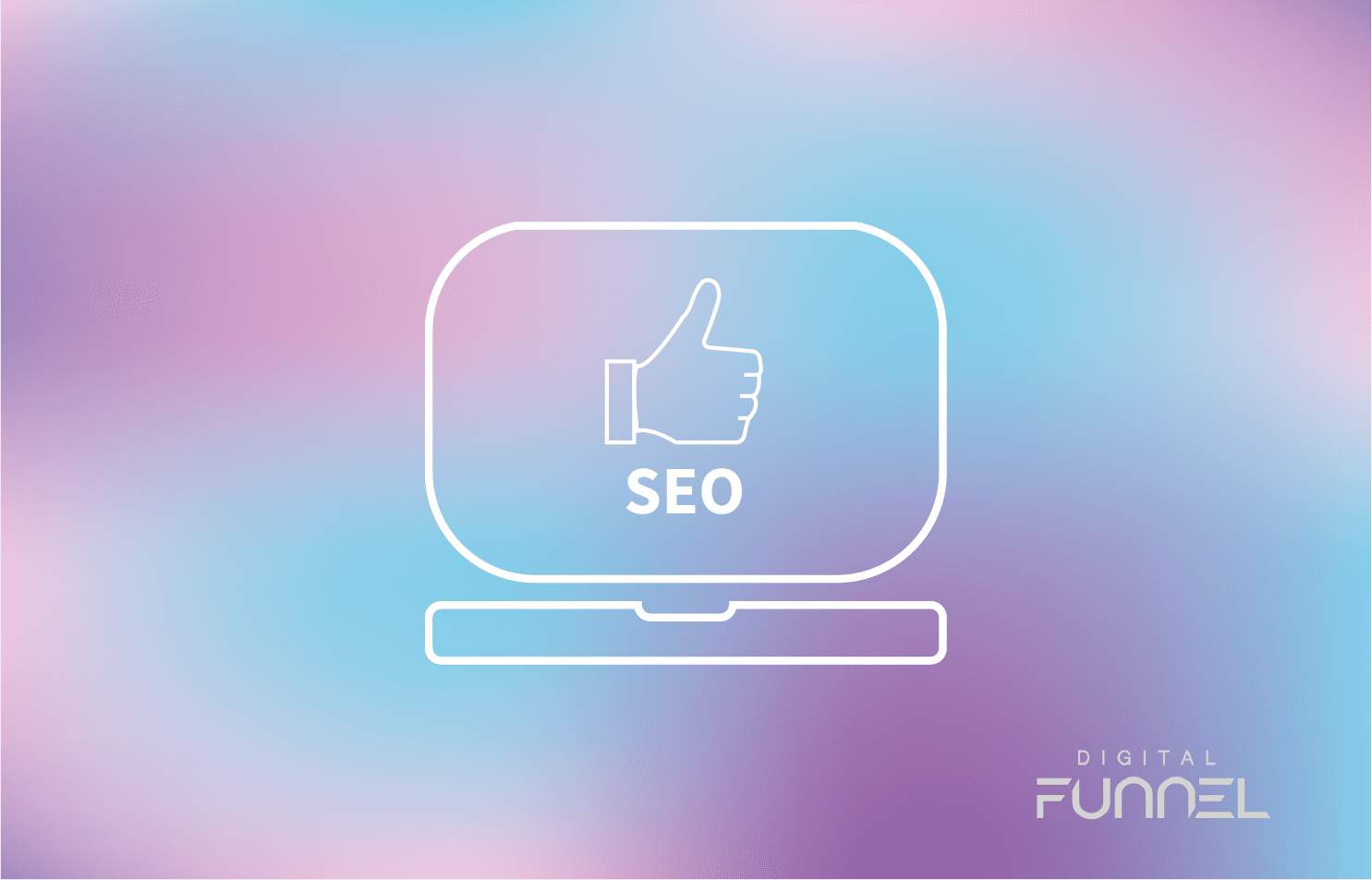 According to Hubspot, Google processes 5.6 billion searches per day, translating into approximately 2 trillion search queries per year. This translates into a huge opportunity to grow your eCommerce store.
If you want to learn more about eCommerce SEO, the benefits of eCommerce SEO and how it works, keep reading!
What is eCommerce SEO?
SEO stands for search engine optimization, and it's the process of optimizing your content so it can be discovered by search engines, such as Google, Bing, and Yahoo. Let's suppose that you're searching for running shoes, you'll first see the advertisement results, and below the ads, you're going to see an organic SEO listing.
The ads at the top are from businesses that are paying Google to show their results. These businesses are paying for every click they get on their results. And depending on the industry, these clicks can be very expensive, ranging from €.01 to €100's. You need to have an absurd advertising budget and ROAS to pay €100 for a single click.
I'm not saying that advertising isn't worth it, but you need to have money to invest in it, and it's extremely important to not lose track of your campaigns. SEO, on the other hand, doesn't charge you for clicks. The moment you start to rank, you'll pay nothing for the clicks you get from the search engine results. Your expense would essentially be hiring an SEO agency.
Based on the SEO definition and explanation above, eCommerce SEO is when you optimize your website to drive organic traffic to your blogs and product pages, via search engines.
Now that you know what eCommerce SEO is, let's talk about its main benefits.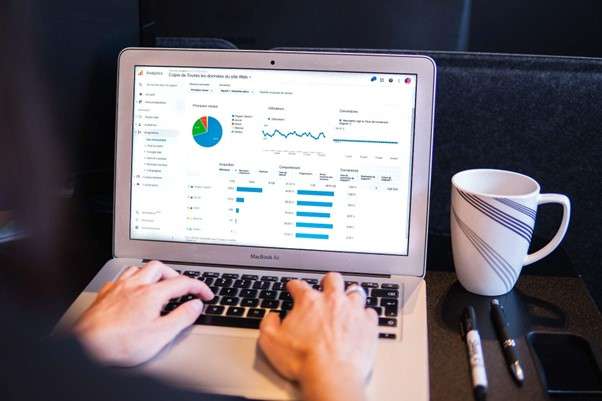 The Benefits of eCommerce SEO
1 – Your Customers Are Looking For You
When your customer needs to find a specific product to solve their problem, very likely they will start their search on Google. Therefore, if your store can't be found on Google, you're missing out on traffic and hot leads.
If you think that there aren't people looking for your products on Google, you're wrong. Even if your product is innovative and just a few people know about it, you can create content targeting the problems that your product solves, to make people aware that your product exists.
With SEO you're meeting your customer at the right moment when they are looking for you, contrary to other forms of advertising and marketing. If they type a query on Google (bottom of the sales funnel), they are looking for an answer or a solution at that exact moment.
If you think about social media marketing, you need to interrupt your customer to show them your offers. When people are scrolling through social media, they aren't actively looking for a product or service, they are looking for entertainment. Because of that, your ad or your post needs to be very appealing to catch their attention, making it more difficult.
2 – It's Affordable & Long Term
Unlike paying for ads, SEO offers a more sustainable, long-term option. Paid advertising has the advantage of being very fast, if you start investing the money today, you can start seeing results today. But you stop to get results the moment you stop paying for them.
Paid ads are instantaneous, whereas SEO will take time and effort but the rewards are insanely great.
SEO can be a great alternative for those who want to start an online store but don't have enough capital to invest in advertising.
3 – It's Consistent and Compounds Over Time
Once you start to rank high on Google your results will be consistent, which is the complete opposite of popular forms of marketing out there, such as email marketing and social media. Email marketing and social media give you spikes of traffic on specific days and aren't consistent over time.
Social media algorithms are designed to reward new content, and because of that, social media marketers are always stuck in this hamster wheel of posting new content every day. Email marketing tends to be forgotten or land in the spam box.
SEO, on the other hand, tends to have a consistent volume of traffic each month. The number of searches for a given topic is typically consistent month to month.
Because of this consistency, SEO will decrease a lot of your customer acquisition costs. SEO traffic is free and its effects compound over time. The compound effect means that the content you produce today will continue to produce results for weeks, months, and even years from now.
How eCommerce SEO Works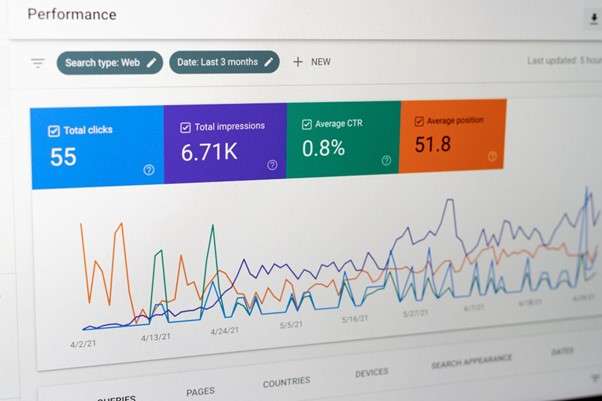 To develop an effective SEO strategy you need 3 core components: keyword research, On-Page Optimization, and backlinks.
1 – Keyword Research
The first step when developing your SEO strategy is to determine the keywords that you want to rank for. The important factors to take into account when choosing your keywords are their relevance to your business, the volume of searches per month, and their competitiveness.
Relevant keywords are keywords that are relevant to your products. To better understand the relevance of the keywords, you need to understand the buyer journey. The first stage of the buyer journey is what marketers call the top of the funnel, and it's when your customer is becoming aware of something.
For example, someone has just become interested in camping, and they start searching for terms like how to prepare camping food, how to build a campfire, where to go camping, and things like that.
These terms will help you drive brand awareness to your website, and you can use these articles to move your buyer through the funnel so that they eventually buy.
The last stage of the buyer journey is called the bottom of the funnel, and it's where your customer is ready to buy. Bottom-of-the-funnel keywords are usually more competitive and have a much higher conversion rate.
Using our camping example, the bottom-of-the-funnel keywords would be composed of cheap tents, best 4-person tents, best tent for cold weather, Coleman Sundome 4-person tent review, and a lot of others.
So, you need to find top-of-the-funnel keywords and bottom-of-the-funnel keywords that are related to your business. You also need to make sure that these keywords have enough search volume to make it worth it to write about. Then, you need to look at their difficulty. If you have a brand new store, you'll want to target less competitive keywords.
2 – On-Page Optimization
On-Page Optimization is the process of helping Google understand your website better. You can do this by adding keywords to your website titles, descriptions, content, image tags, and website URL.
A great way to better optimize your product pages for SEO is to also include words that will allow you to rank for long tail keywords. Instead of just adding the product name in the title tags, you can add keywords like cheap, deals, review, best, online, and free shipping.
These are keywords that people usually put in the query when searching for products on Google and it will help your product pages to rank for long tail keywords.
The length of your product page is also important. Bigger pages in length tend to perform better in search engines. Yes, I know it, it will be impossible to write a high volume of content for every product page on your website. But it's a good idea to write bigger product descriptions for your most important pages.
The last thing to keep in mind is to structure your navigation bar and group similar pages in the same categories. This will help you establish topical authority in the eyes of Google.
Ok, now that Google understands your website, you need to make sure that Google trusts you. To demonstrate that your website is trustworthy, you need to build backlinks from relevant and authoritative sources.
3 – Link Building
The newer your website is, the more work you'll need to put in to earn Google's trust. Backlinks allow you to build your domain authority. Usually, websites with higher domain authority have advantages when competing to rank for the target keywords.
Backlinks are one of the most important ranking factors that Google considers. Backlinks work like votes. Any time Google sees a backlink pointing to your website, it's like the website that is linking to you is giving you a vote, saying that your website is trustworthy.
You can also think of backlinks as a letter of recommendation from the website that is linking to you. By giving you a link, they are saying to Google that they trust your website.
The quantity and quality of the backlinks pointing to your website are Google's top ranking factors. So, to get the most benefit of SEO for your eCommerce website, you need to build blog posts, instead of just product and category pages.
Building blog posts is important because most websites don't want to link directly to product pages. They prefer to link to resources that will provide valuable information to their audience.
Webmasters want to link to sites that have valuable content. Without valuable content, it will be extremely difficult to build good backlinks. Publishing high-quality content on your eCommerce website will help you get more links, which will improve your domain authority, and it will help your product pages rank.
Conclusion
Improving your eCommerce SEO is a very important strategy to drive more sales and make you successful in the long haul. Today you learned what eCommerce SEO is, what are the main benefits of it, and how it works.
To recap, SEO is important because it's free, it compounds over time, and it allows you to meet your customers where they are. And eCommerce SEO works in 3 main ways, keyword research, On-Page Optimization, and link building.
That being said, learning SEO overnight is impossible, hiring an agency is generally the best way to go. Digital Funnel is a digital marketing agency that helps businesses with their SEO in Cork, SEO in Dublin and other larger cities in Ireland. We also know how to create appealing and optimised eCommerce web designed websites that lead to converted traffic.
Get in touch with us today. Fill out our contact form or call us on 021-2028072.
AUTHOR BIO
Michael Culp is a Business Master's Student and founder at Ambition Yard. He is a business enthusiast and on his site, he teaches the best ways to make money online.