5 Tips to Create a Content-Rich Website Using WordPress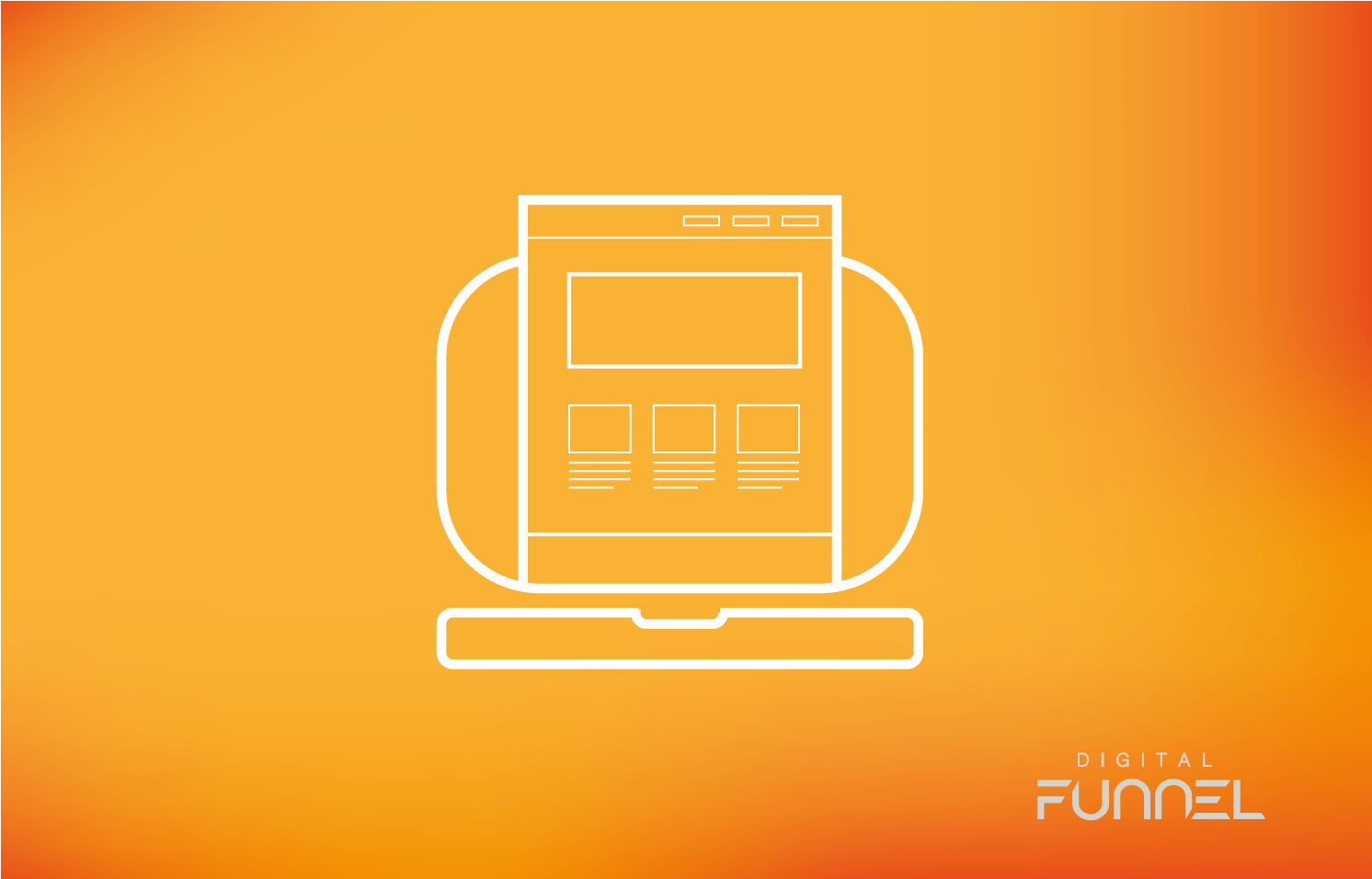 Having a website is essential in today's digital-focused world. However, simply having a website is not enough. You also need to make sure that your website is content-rich, meaning it has engaging content that encourages people to learn more about your brand and interact with your business.
You may have heard the saying 'content is king', and this is truer than ever. Google's recent Helpful Content Update rewards websites with high-quality content that brings value to searchers. This is why having a content-rich website is so important.
WordPress is an excellent platform for building a content-rich website because it allows you to add multiple forms of content including text, images, videos and more. WordPress also makes it easy to optimize your content so that it gets better reach on search engines.
How to Create a Website for Free with WordPress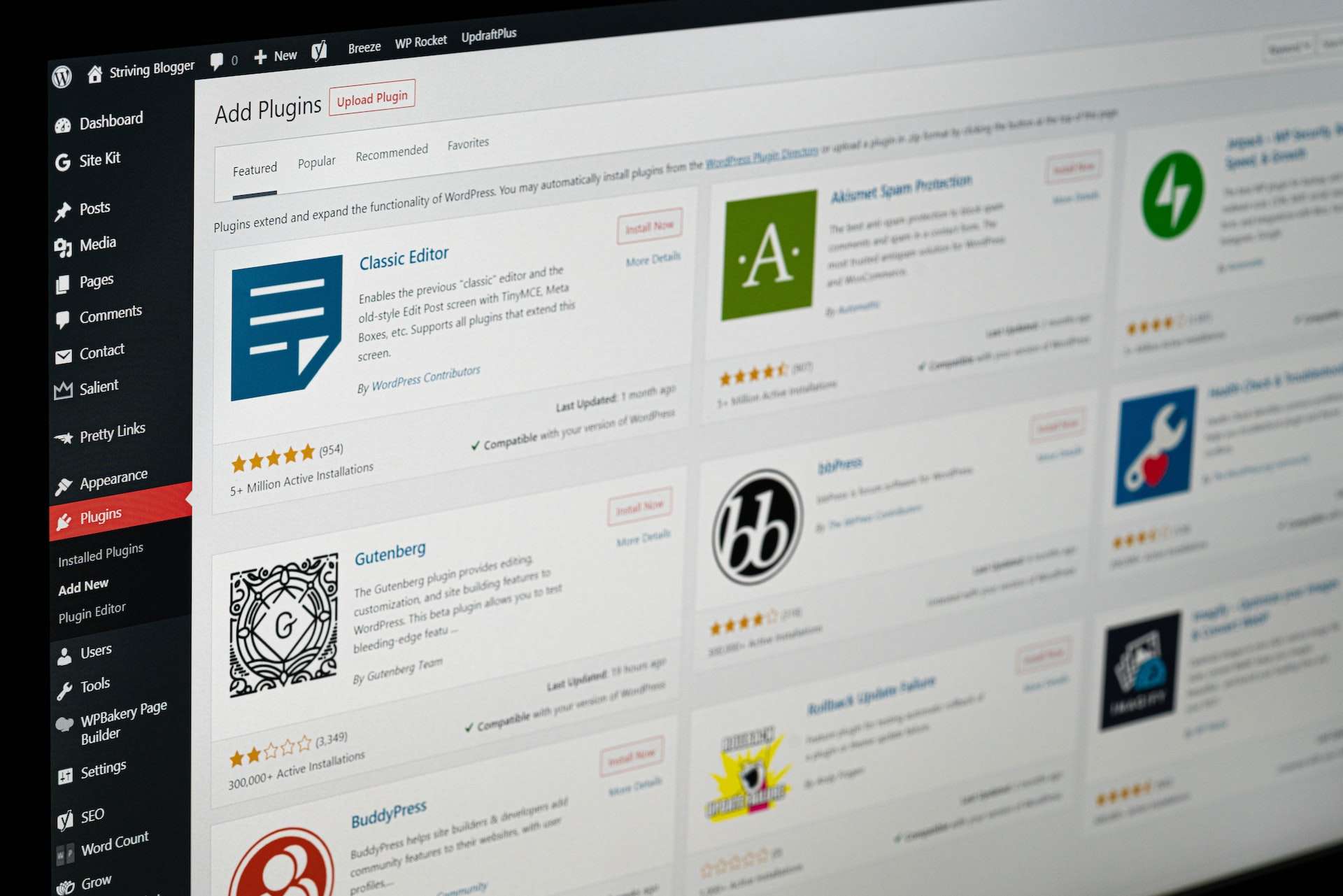 Gone are the days when you needed a web developer to build a website from scratch. Now there are numerous open-source platforms that allow anyone to create a fully functional website. WordPress is by far the most popular free content management system (CMS).
Before you can start building your website on WordPress (we do WordPress web design) you will need a domain name and web hosting. The domain name is your unique URL and the hosting is how you will store your files on the internet. Some hosting companies give you the option to choose your domain name along with your hosting package.
Once you have your URL and hosting set up, you can install WordPress on your site. If you're not sure how to do this, your hosting company should be able to help you set it up. From there you can log into WordPress and start building your site.
WordPress offers a wide variety of themes to choose from. Themes are layouts that determine the appearance of your website. Different themes serve different purposes, so each will have different options for adding various types of content.
When choosing your theme, it helps to think about what type of site you are trying to build and who your target audience is. For example, an e-commerce site will require different functions than a digital magazine site. In addition, content for B2B vs B2C sites may require different approaches.
The Basics of SEO and How It Can Help Your WordPress Site
Search engine optimization (SEO) is the process of improving your website so that it gets more visibility on search engines (such as Google) and generates more traffic. Knowing how to optimize content for SEO is essential for successful content marketing and raising awareness of your brand. Many SMEs hire an SEO agency for this.
Search engines use algorithms to determine how useful your website will be for a user searching for particular terms. The main goal of search engines is to provide searchers with the best possible content related to their queries. The better the quality of your content and the more value it provides the searcher, increases the likelihood of it appearing higher in the search engine results pages (SERP).
5 Tips for Creating High-Quality Optimized Content on Your WordPress Site
1. Be Unique
Great marketing is all about standing out from the competition. Your content should be original and something that people won't find on any other site. You don't have to reinvent the wheel and come up with topics that no one has thought of before, but you should put your unique spin on whatever you are highlighting.
2. Provide Value
Think about what your target audience would want to know about a particular topic or a problem they're having. How can you answer their questions or provide a solution to their problem? What value can you give to your readers?
3. Stay Focused
When creating content, you should have a clear goal in mind and stick to that focus. For each page or post, stick to a single topic or keyword phrase that is relevant to your business.
4. Use Optimized Titles and Meta Descriptions
Two of the most important elements for SEO are your title and meta description, as these are what is displayed in the search engine results. The title should be 50 to 60 characters and include your main keyword. Your meta description should be about 160 characters and describe what people can expect to find on the post or page.
5. Make Your Content Easy to Consume
Another thing to add to your WordPress SEO checklist is content that is easy to digest. People have short attention spans, so you want to make sure you grab their attention and keep them engaged. Some ways to do this include breaking up text into sections that are easy to scan, creating short, punchy videos that get right to the point, and using infographics to visually represent data.
Best WordPress Themes for Creating a Content-Rich Website
There are numerous free and paid WordPress themes that are perfect for publishing multiple forms of content and optimizing that content. But with thousands of themes to choose from, how do you pick the right one for your business?
Some key aspects to look at when choosing a theme include performance, functionality and responsiveness. The theme should not only look good but also be able to support the types of content you want to publish and be SEO-friendly. If you're not sure where to start, here are a few themes that are great for optimizing WordPress for SEO:
WordPress Plugins You Need for Content Marketing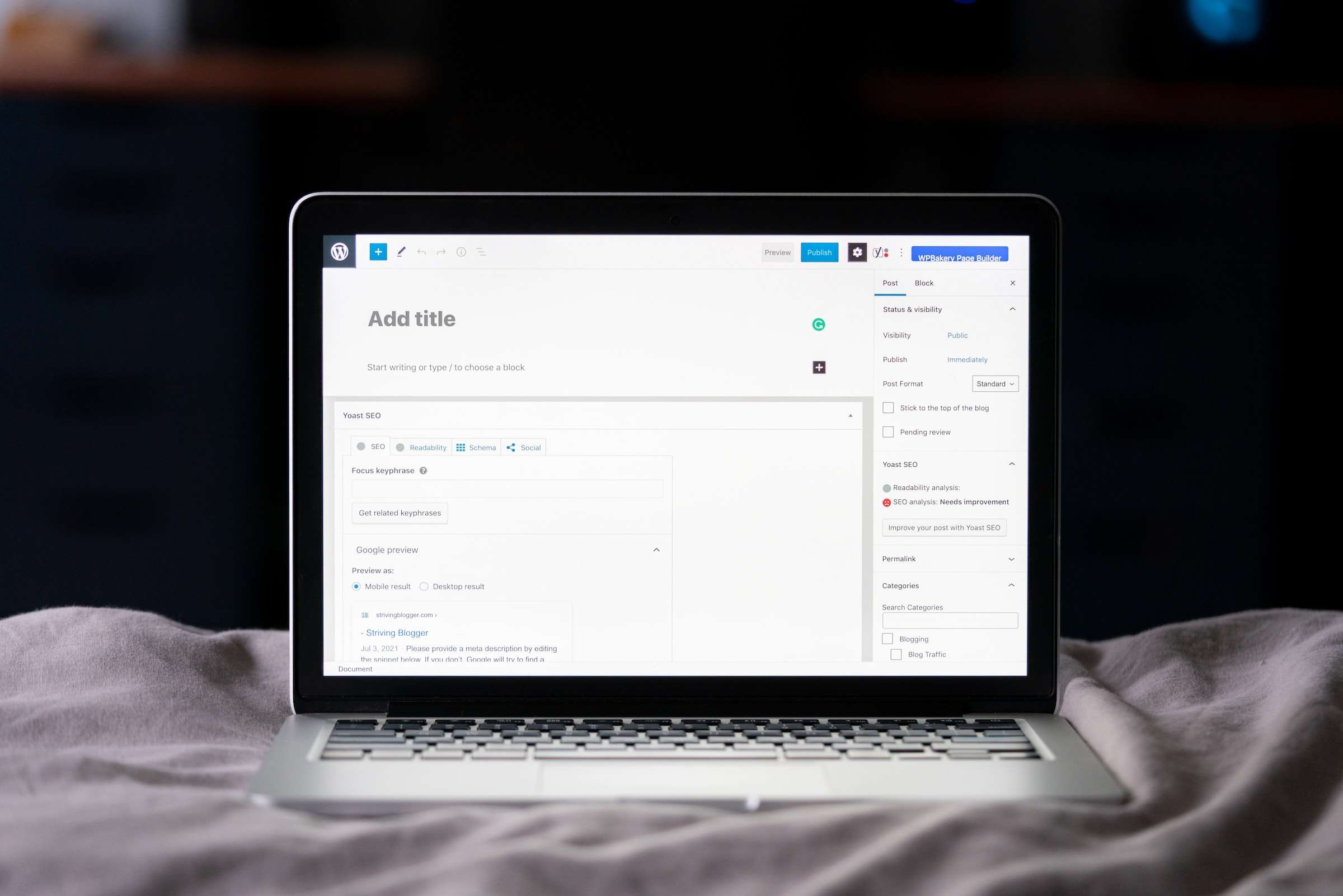 Plugins are software extensions that create additional features in the program you are using. WordPress SEO plugins help you monitor your content to ensure it is optimized for search engines. These are the best WordPress performance plugins for SEO:
Yoast SEO. This is the top-rated SEO plugin for WordPress and it's easy to see why. Yoast has functions to analyze keyword usage, readability, and duplicate content. It also provides templates for titles and meta descriptions.
All in One SEO. Another popular choice, All in One SEO provides content analysis, automatically generated titles and meta descriptions, tools for submitting sitemaps, monitoring 404 errors, and more.
Rank Math SEO. Offering a slew of features to help you create optimized content, Rank Math is another great choice. You can analyze keywords, create rich snippets, integrate with Google Search Console, and even perform an SEO audit of your site.
It takes a bit of work to create a content-rich website that ranks well in the search engines, but it's well worth the effort. A website that is fully optimized with high-quality content will generate more traffic and leads, which in turn can lead to more business and increase your ROI.
Do You Need WordPress Web Design For Your Business?
As an SEO agency in Ireland that offers SEO in Cork & SEO in Dublin, we also provide affordable and creative web design services. We have a dedicated team that works on WordPress web design specifically. Our agency has helped an array of clients, in all sorts of industries. Check out some of our work. We have recently designed Complete Plumbing Solutions, Brosnan Property Solutions, Wizer Energy, Digital Funnel and plenty more websites.
Written by:
Farlyn Lucas is a freelance writer who specializes in tech, marketing and business. She helps business owners create content that works for their audience so that they can attract the best people. When she's not working, she enjoys playing badminton and baking chocolate chip cookies.