Keyword Clustering: Step By Step Guide 2023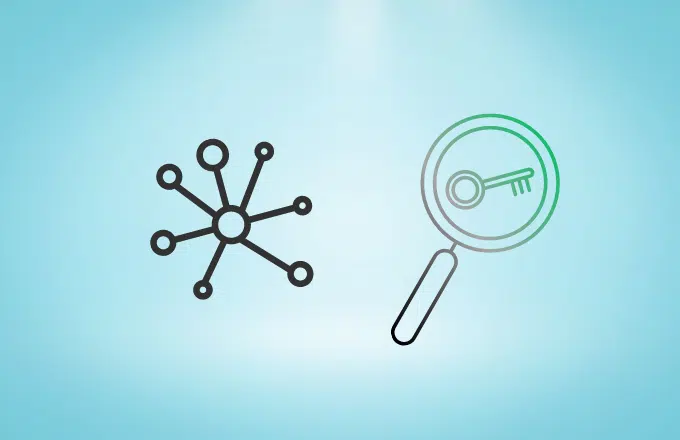 Search engine optimisation (SEO) is an ever-evolving landscape, and it is becoming increasingly important for companies to stay ahead to remain competitive in the market. There are plenty of methods to up your SEO and achieve higher rankings on SERPs; however, none is as effective as keyword clustering. This technique has succeeded because it is centred on improving user experience, enhancing website visibility and boosting search engine rankings.
But what precisely is keyword clustering, and how does it help improve your SEO?
The key to successfully implementing the technique is understanding the concept and how an SEO agency will exploit it to enhance the client's online presence. This post will discuss everything you need to know about keyword clustering, including a step-by-step guide on leveraging it to improve your search engine rankings. Without further ado, let's get into it!
What is Keyword Clustering?
In the simplest terms, keyword clustering refers to an SEO technique that involves grouping keywords based on their semantic similarities or, in other words, search intent. Digital marketers use keyword clusters to understand primary user behaviour/search intent and tailor web content to suit a more targeted marketing strategy. The whole process starts with analysing keywords to identify the overall theme, topic and user's intent.
How Does Keyword Clustering Improve Your Rankings on Search Engine Results Pages (SERPS)
Keyword clustering primarily aims to generate more organic traffic. So, how does it help your website rank higher?
Enhances your content – Keyword clustering helps you create more comprehensive content. As mentioned earlier, the technique involves researching a set of keywords to identify themes, topics and user intents. Such an approach to content creation ensures the result has value for search engines and users alike. And, as we know, search engines rank web pages based on the quality and depth of their content.
Promotes internal linking and website structure – If you want to rank higher on SERPs, you need to create a logical and cohesive website structure. Site structure is important since it makes navigation easier for users searching for information. It also makes work easier for search engine crawlers as they search for relevant content to display, which could potentially boost your rankings on SERPs. Keyword clustering makes all these possible by allowing you to identify relevant keywords, create keyword clusters and use them to interlink pages in your website.
Improves semantic relevance – Search engines are constantly evolving, and the newer versions are becoming increasingly focused on semantic relevance rather than the traditional keyword match. For that reason, creating content that reflects semantic relationships between keywords is more important than ever. Through keyword clustering, you can determine the overall theme and users' intent from their searches, which subsequently helps you establish semantic relationships between keywords.
How to Create Keyword Clusters
Now that you understand what keyword clustering is and its importance, let's discuss how to implement the technique.
Step 1: Keyword Research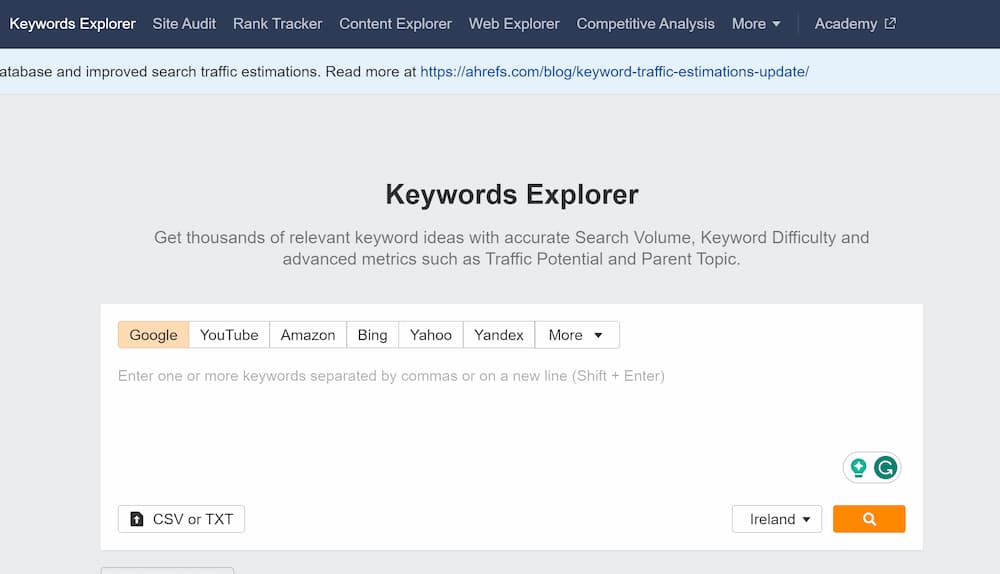 When creating keyword clusters, the first step you need to take is to conduct thorough keyword research. This step involves identifying a wide range of keywords that are relevant to your website topic or niche. Some of the keyword research tools you can use include SEMrush, Ahrefs and Google Keyword Planner.
Although these tools can help make your work easier, it is essential to understand your target audience and analyse competitor keywords to ensure you conduct adequate keyword research.
Step 2: Group Keywords
After researching and identifying keywords relevant to your niche, the next step is to group them into clusters based on their semantic relationships and thematic similarities. The primary purpose of this step is to create a structured framework that dictates the direction of your content creation and keyword optimisation efforts.
To effectively group the keywords, it is essential to first identify the semantic relationship and themes. Then determine the volume and relevance and consider the user intent.
Step 3: Analyse Search Intent
Once you've grouped the keywords, the next step is to analyse the search intent behind every keyword cluster. The term' search intent' refers to what motivates the user to place the search using the keywords in question. Knowing the motivation behind every keyword is essential as it ensures you generate content that aligns with what the users want to see when researching.
To analyse the search intent effectively, you need to review query context, check out SERPs for the keywords and identify search intent categories (informational, transactional or navigational).
Step 4: Create Cluster-Centric Content
After analysing and categorising keyword clusters by search intent, the next step is to use them to create content. Creating cluster-centric content is precisely as it sounds, generating top-quality web content tailored for each categorised keyword cluster.
Optimising your content for each keyword cluster enhances its relevance and ensures you provide information that users expect to find on your site. To complete this step, map out the topics and formats for each keyword cluster. Then integrate the keywords as naturally as possible within your content.
Step 5: Internal Linking
As the name suggests, internal linking refers to the practice of creating a logical link between relevant pages within your website. It is an important component of keyword clustering as it makes it easier for the user and search engine to navigate through your website. But how do you implement internal linking for keyword clustering?
The first step is to identify your anchor texts – ensure your chosen phrases accurately reflect the destination page's content. Once you have your anchor texts, create a linking structure. It is advisable to adopt a hierarchical structure for internal linking – this involves linking from higher-level to lower-level pages. For example, linking from the homepage to a product description page.
Step 6: Monitor and Optimise
Like any content marketing strategy, continually monitoring your keyword cluster performance is essential. This step is essential as it allows you to refine the strategy and maximise the results. Tracking the performance also simplifies the continuous process of making data-driven adjustments, which is essential for enhancing user engagement and improving organic rankings.
You can utilise analytic tools like Google Analytics to monitor the performance metrics for your chosen keyword clusters. Conducting keyword research regularly and identifying new keywords to update your content accordingly is also essential.
In a Nutshell
Keyword clustering is essential for creating relevant content that resonates with what your users expect to find on your site. Unfortunately, the process can be relatively complex and time-consuming.
If you are having struggles researching, organising and optimising content using keyword clusters, it might be wise to partner with a competent digital marketing agency.
Contact Digital Funnel today for in-depth keyword research, advanced clustering techniques and data-driven insight for your overall SEO campaign. We provide SEO services in Cork, Tipperary, Galway and all other cities and towns in Ireland.