Exploring the Potential of Rich Snippets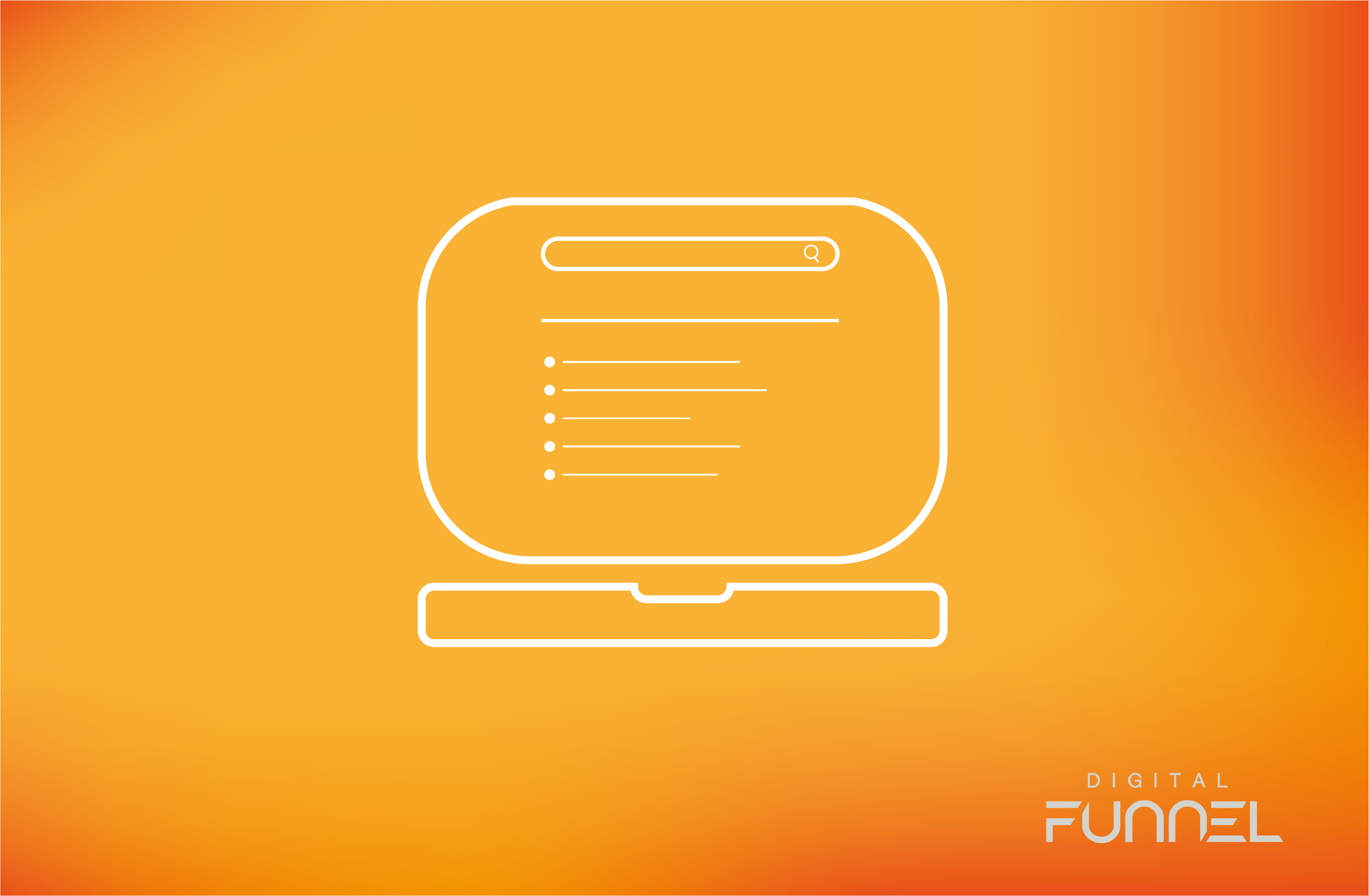 In the modern era, the Internet has become an integral part of our daily lives. Look around. Almost everybody is using it right now. Whether looking for a recipe, a local electronic store, or a random fact, you can quickly open your browser and let your preferred search engine do the heavy lifting.
With that in mind, businesses have jumped at the opportunity to showcase their products and services online. That has significantly increased the volume of content that search engines have to sift through when a user searches. Luckily, advanced search engines, such as Google, are designed to display the most relevant and precise results. And that's where rich snippets can come into play.
Are you wondering what a rich snippet is? This post will delve deeper into a rich snippet, its importance, and the different types used today. We will also cover a few guidelines on optimising your content to rank for a rich snippet. Without further ado, let's get into it!
What is a Rich Snippet?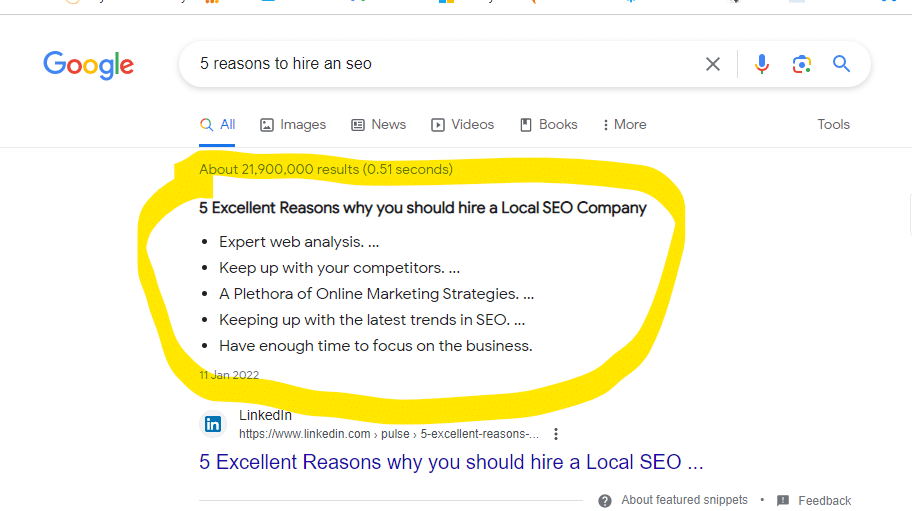 In the simplest terms, a rich snippet is an advanced type of search result that displays additional information beyond the conventional metadata and URL. It is generally more detailed and visually appealing, unlike a typical result consisting of a brief description, a tile and a link to the site.
With the additional information, rich snippets are designed to provide more structured data and add context to results, which makes it easier for users to get the gist of the content before they even visit the page.
Importance of Rich Snippet
Rich snippets offer various benefits to both the website and the user, making them an essential requirement in the digital world. These are some of the reasons why rich snippets are becoming increasingly essential in the online marketing realm:
Rich Snippets Enhance User Experience
As mentioned, rich snippets provide relevant results upfront, which is essential in improving the user's experience. It saves a lot of time and effort as the user can quickly check if the site has what they are looking for before they even click on the URL.
Rich Snippets Increase Visibility and Click-Through Rates
The main characteristics of rich snippets are detailed and visually appealing information. The two features are crucial in attracting the attention of users, which improves the site's visibility and encourages clicks.
Rich Snippets Enhance Your Competitive Advantage
In a competitive market, you need something to make your site stand out from an ocean of search results. Rich snippets display detailed and structured results, which differentiates you from your competitors, increasing your chances of outranking them in SERPs.
Rich Snippets Increase Organic Traffic
Users are more likely to click on search results that display valuable information. So, by optimising your content for rich snippets and implementing structured data, you increase your website's visibility, which attracts more organic traffic.
4 Main Types of Rich Snippets
Here are the four primary types of rich snippets:
Paragraph Snippets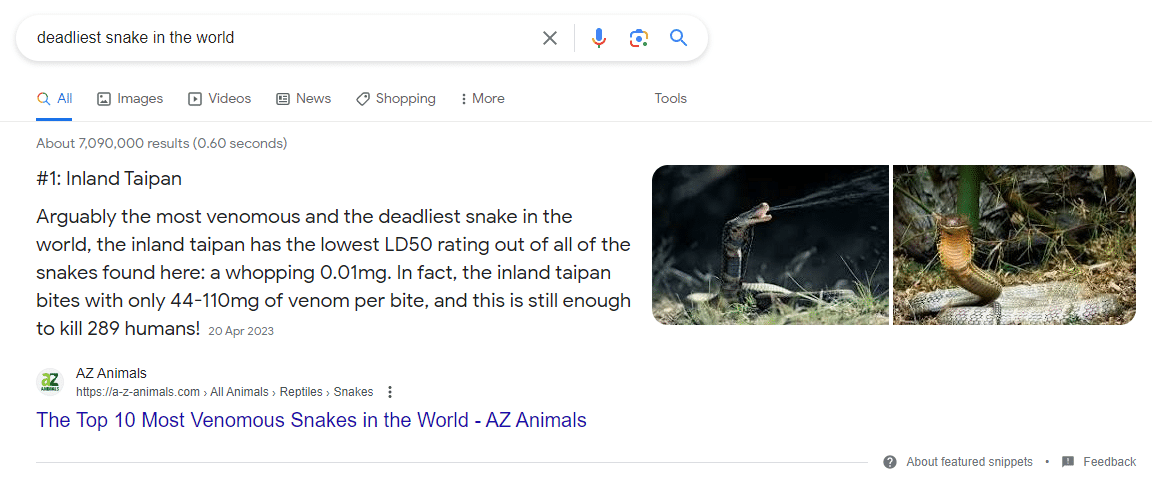 Paragraph snippets are often referred to as text snippets. As their name suggests, these types of snippets provide a summary of the text content in SERPs. Their primary purpose is to give the user a glimpse of the content contained in a website, which helps them assess its relevance before they click on the page. A paragraph snippet is typically limited in length and is usually the meta description tag provided by the website owner.
Table Snippets
Table snippets, on the other hand, are a type of rich snippets that deliver structured data in tables. Their primary purpose is to allow users to interact with the results directly within the SERPs before they click on any specific web page. They are common in financial and sports sites since they have columns and rows, a perfect format for displaying such information.
It is important to note that the website doesn't need to have tabulated data for the results to display in a tabular format; the search engines will extract relevant data from the web page and generate table snippets from it.
Video Snippets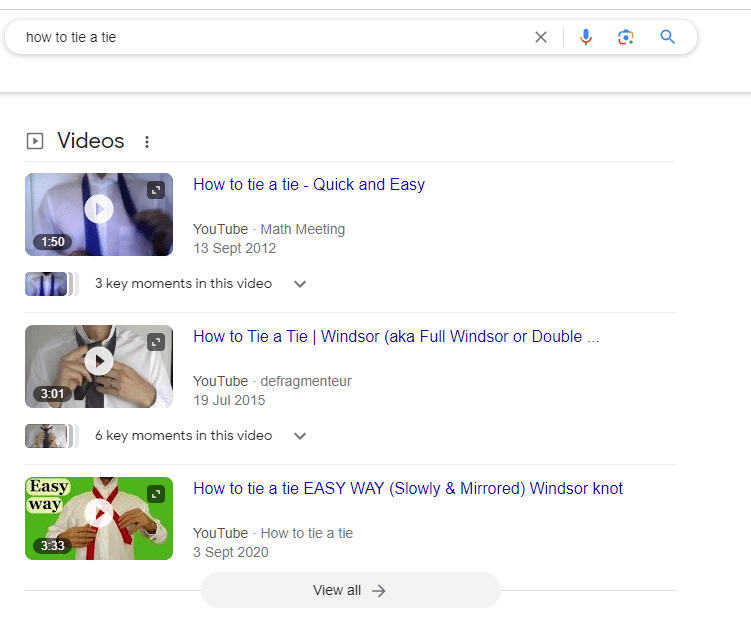 Video snippets are rich snippets that display video results directly without the user having to click through to the specific page. They typically consist of a thumbnail image and a title for the video. Some video snippets contain additional information, including the view count and duration. Their primary purpose is to give the user a short video preview without the struggles of visiting the hosting platform. That makes it easier for them to find relevant videos without having to sample tons of them.
List Snippets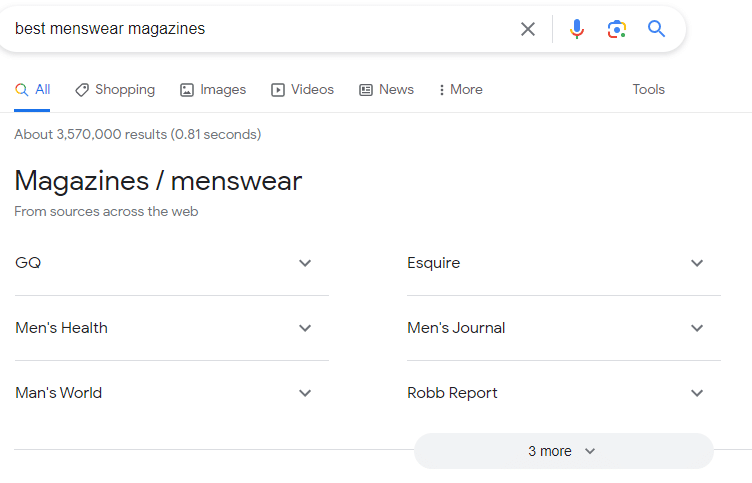 As the name suggests, list snippets are a type of rich snippets that display content in a list format in search results. They are commonly used to provide the user with key points, step-by-step guides and items that are relevant to their search. The lists can be bulleted or numbered, giving the user a quick scan of the main points before they click on the site.
Lastly, the specific type of rich snippet displayed to the user depends on various factors, including search relevance and structured data implemented on the webpage. Contact SEO in Dublin today for WordPress web design and more information on the right rich snippet for your business
How to Get Your Content to Rank for a Rich Snippet
You might need to come up with a strategic plan to optimise your web content and implement structured data to get your content to rank for a rich snippet. Even at first glance, that sounds like a lot of work. That's why you might need the help of an expert. However, there are a few DIY steps you can employ to enhance your chances of earning a rich snippet:
Identify the Opportunities – The first step is to research SERPs and identify the types of rich snippets that align with your product or service. So, query your target keywords and check out the types of snippets SERPs display.
Improve the quality and relevance of your web content – Another essential step is to develop content that aligns with your target keywords. Your content should provide relevant answers to queries.
Optimise your meta-data – Besides quality content, ensure you craft compelling meta-data that gives an accurate excerpt of your web content to entice users to click through to your page.
Implement structured data mark-up – It is also important to utilise a structured data format to help search engines understand the gist of your web content. Before choosing a format, identify the type of snippet you want to target.
Up your on-page SEO game – Upping your on-page SEO also helps make your web content accessible and readable across various devices. So, consider internal linking, page load speeds and keyword usage, among other on-page optimisation factors.
Besides these five steps, it is essential to encourage users to leave ratings and comments on your page. You should also monitor your search rankings and track your content's performance to ensure you make the required changes.
Maximising Clicks with Rich Snippets
Leveraging rich snippets is one of the best ways to drive traffic and increase clicks to your website. However, you might need to optimise your content and implement structured data, among many other intricate steps, to make the most of rich snippets opportunities. For that reason, it might be wise to seek the assistance of a competent SEO agency such as Digital Funnel.
Digital Funnel is a digital marketing agency specialising in SEO in Cork, Galway, Tipperary and throughout Ireland. We would also identify ourselves as a top-rated Digital PR company, securing 100's of high authoritative links in publications such as MSN, Yahoo, Irish Mirror, and more.