What Are Content Delivery Networks & How Can They Impact Your Site?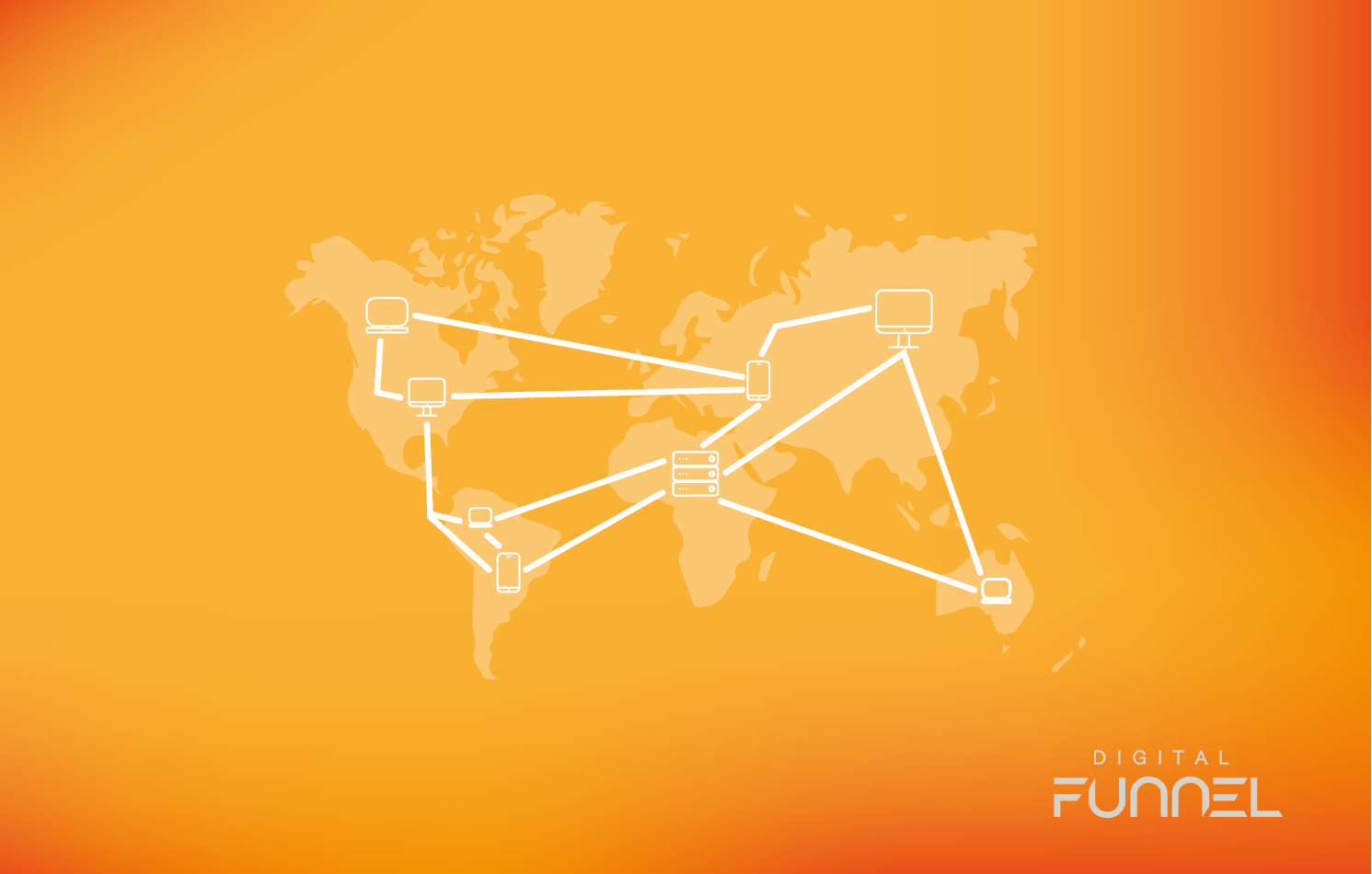 In this digital era, where our lives and activities revolve around the online space, the speed and dependability of web content delivery is becoming increasingly important. Research has shown that 53% of users will leave a site if it takes more than 3 seconds to deliver search results. These statistics show how vital website speed is, as it can directly influence a business's conversion rates.
When it comes to increasing a website's speed and reliability, there are plenty of innovative ideas to use. One of these top options is a Content Delivery Network.
Over the past few years, Content Delivery Networks (CDNs) have become essential to modern web infrastructure. According to research by MarketsandMarkets, the global CDN network market will grow from £17 billion in 2022 to over £31 billion in 2027. But what is a CDN, and how does it help improve your website?
What is a Content Delivery Network?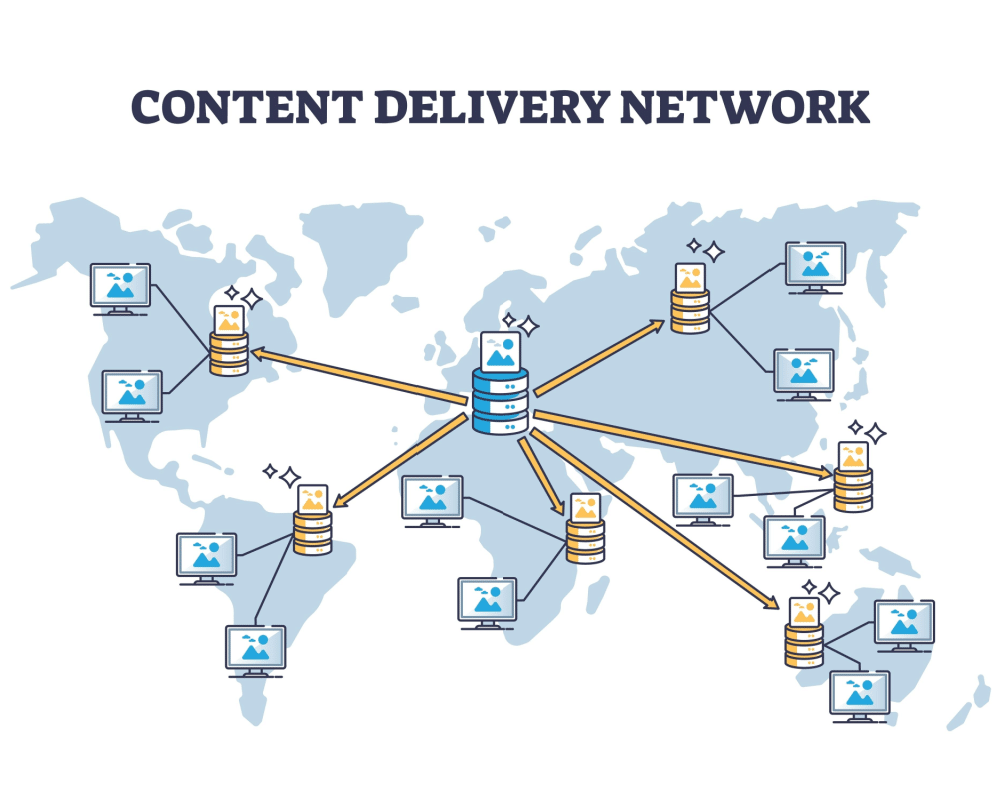 In the simplest terms, a Content Delivery Network is a distributed network of servers that work hand in hand to increase the speed and efficiency of web content delivery to users. These servers are located strategically in different geographical regions around the world. They store website content, such as videos and images, and deliver them to the user upon request.
How Does a CDN Work?
Content Delivery Networks have a simple working principle. As mentioned earlier, the network's primary purpose is to store website content on several servers in various geographical locations worldwide. With such a network, CDNs can reduce the distance between the server that delivers the content and the user sending the request. That is how it reduces website load speeds and enhances performance.
To fully understand how a CDN works, looking at how search and content delivery work in its absence is essential.
Suppose a user in Perth tries to access a website whose origin server is located in London. The webpage could contain various components, such as product images, prices and promotional messages. When the user sends the request, the origin server has to deliver all these components across the globe without help from any other server. The distance between the server and the user's device can put a lot of strain on communication, which results in delays and performance issues.
If there is a CDN in play, the origin server can cache the website's components in local PoPs closer to the user. When the search is placed, these local PoPs will deliver the content to the user in much less time than the origin server.
As you can see, CDNs work by establishing PoPs (groups of servers) in multiple locations across the world. The network uses the principles of caching, dynamic acceleration and edge logic computations to form the basis of its operation. Let's look deeper into these working principles:
Caching
Caching is arguably the most crucial element of CDNs. It refers to the technique of storing frequently requested web content on various servers in different areas around the globe. With the information cached in a server closer to the user, it takes a considerably shorter time to deliver it than if it had to be requested from the origin server. In simpler terms, CDNs cache website content to reduce the burden on the origin server, which helps enhance website speed and reliability.
Dynamic Acceleration
Besides caching, CDNs also utilise dynamic acceleration to further reduce the time it takes to deliver web content to the user. This principle involves optimising web content to reduce the amount of data that requires sending to the user's device.
CDNs employ techniques such as minification, compression and image optimisation to reduce the amount of website content and bandwidth needed to complete the transfer of the data packets.
Edge Logic Computations
Although the steps above can help speed up content delivery, there are several other tasks, such as authorisation and content personalisation, that might require a few extra seconds to complete. To solve this issue, CDNs utilise a technique known as Edge Logic Computation – which involves executing these tasks at the edge of the network closer to the user.
By performing these tasks further away from the origin server, a CDN can ensure they are completed more quickly and efficiently, reducing latency and improving website speed.
Importance of a CDN for Your Website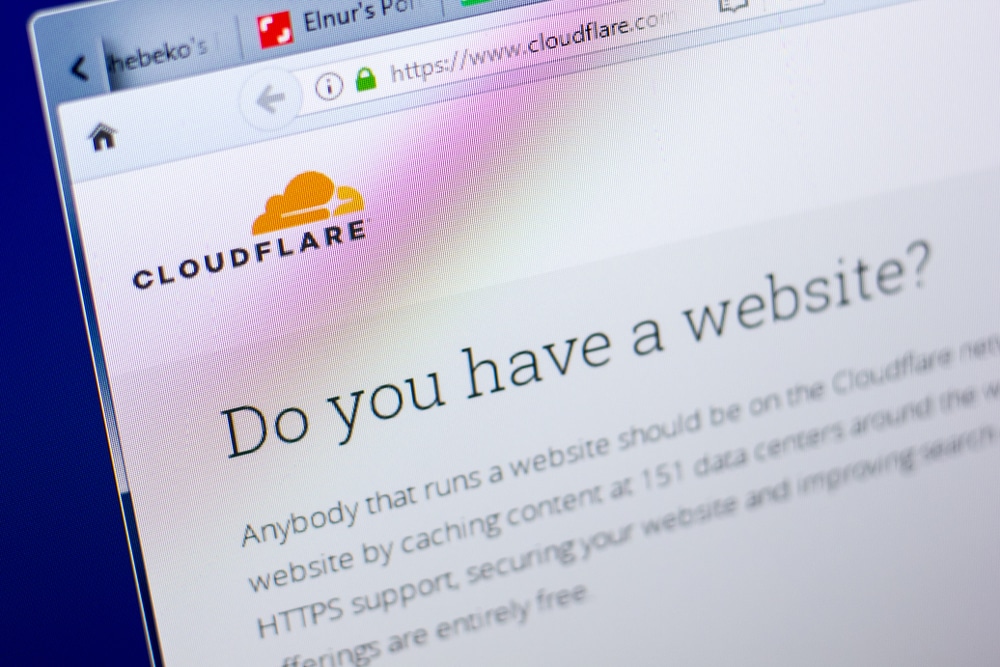 Content Delivery Networks can have a massive impact on your website in various ways. These are the few benefits of CDNs for your site:
Faster Website Speeds
As mentioned earlier, CDNs store website content on multiple servers around the globe. This process reduces the distance between the user and the origin of web content, which is essential for faster load times. Caching website content in multiple servers also reduces the strain on the origin server, as fewer users will send requests directly to it.
Faster load times are essential for any website, especially business web pages, as it is crucial for ensuring customer satisfaction. According to research by Retail Touchpoints, a one-second delay in delivering search results could lower customer satisfaction by 16%. No customer wants to spend the entire day waiting for a page to load, so using a CDN can help you attract more customers and retain existing ones.
Increased Uptime and Availability of Web Content
Besides improving load times, using CDNs can help increase website uptimes. A lot of businesses run losses due to poor website availability. CDNs aim to fix this issue by providing redundancy and failover protection, which is essential in ensuring your webpage is always online, even if the origin server goes down.
If your company relies on its webpage to run its daily operations, a CDN can help minimise the risk of losses by increasing uptimes. With that in mind, ensure you find the right SEO agency to help you with your upcoming digital marketing project that includes a proper CDN.
Enhanced SEO
Another essential benefit of a CDN is improved SEO (search engine optimisation). According to research by Moz, pages that load faster tend to rank higher on SERPS. As you already know, website speed and SEO go hand in hand. If your website loads fast, there is a greater chance it will attract more users.
Although faster speeds through CDNs can help improve your search engine ranking, it is crucial to post quality content to ensure visitors get value when they visit your webpage. That is the key to ensuring users spend more time on your site, increasing your chances of converting website traffic into leads.
Reduced Server Strain and Cost of Bandwidth
CDNs cache website content in multiple servers across the globe, which helps reduce the number of requests made to the origin server directly. For businesses, offloading some of the content delivery tasks to an external server (through CDN) reduces the load and strain on internal servers. But how does this benefit the business?
A reduced load on the business' internal servers minimises the risk of downtimes. Additionally, it eliminates the need to invest in additional servers – as the company can choose to grow its content delivery network rather than buy new internal servers. Using a CDN also reduces the amount of data that needs to be transferred directly from internal servers, which cuts bandwidth costs.
Improved Security
CDNs can also enhance the overall security of content delivery in various ways, including;
Content optimisation –CDNs compress website content to reduce the amount of data being transferred. That improves load times, minimising the risk of cyberattacks that target unresponsive and slow websites.
Distributed Denial of Service (DDoS) attacks occur when a website is overwhelmed with heavy traffic from multiple locations. By caching data in different locations, CDNs distribute traffic across multiple servers. That reduces the likelihood of any server being overloaded, thus reducing the risk of DDoS attacks.
Now You Know The Impact A CDN Has
CDNs have become a critical part of modern websites, enabling businesses to deliver website content faster and more efficiently.
The network has three basic working principles, including dynamic acceleration, cashing and edge logic computations, that collaborate to improve website performance, enhance user experience and reduce latency.
If you are interested in a CDN or any SEO package, please get in touch with our digital marketing agency. We provide SEO services in Cork, SEO services in Dublin and SEO in Galway. Our team would be happy to provide quotes and walk you through our offerings. We also integrate some of our packages with epic press releases as we are one of Ireland's leading Digital PR companies.
Get in touch today by filling out our contact form or by calling 021 2028072.