How To Include Videos In Your SEO Strategy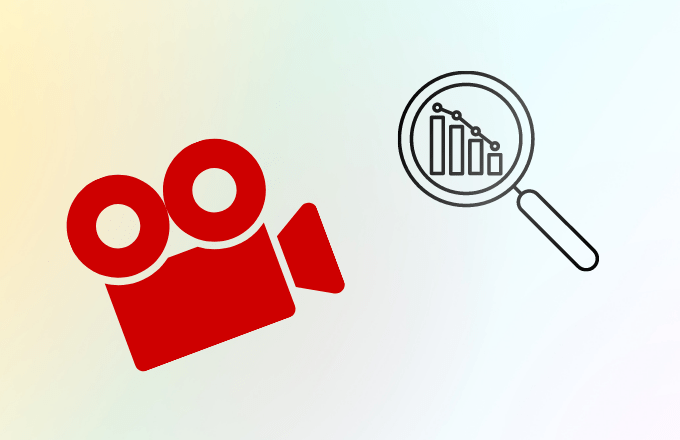 Videos have become the best-performing content on the internet for so many reasons.
You can put tons of information in a short 3-minute video, and if the video is well-made, the engagement and reach will exceed your expectations. 
If you are among those who haven't utilized videos for building a content strategy yet, this is your sign to start. 
Users expect to find what they are looking for as fast as possible, and the best way to ensure that is to build a strong SEO strategy because if your videos don't have a high ROI, all your efforts will go in vain. 
Let's look at the concept of SEO and how you can create a video SEO strategy to boost digital marketing.
Everything You Need to Know About Video SEO 
Video SEO (Search Engine Optimization) is the practice of optimizing your video to improve its ranking or visibility in the search results of video search engines. The goal is to make sure that the video shows up on the first page of the search results so that viewers can find the video they are looking for. 
Since video content has become the most engaging content on the internet now, it has become an important task for marketers worldwide to think of video SEO strategies separately.
Importance of Video SEO
Even making a 3-minute video takes hours, and after all that effort, any creator would love to see the video performing well. To ensure the success of the videos you make, it's important to focus on building a video SEO strategy. 
Here are the reasons why having a strong video SEO strategy can boost your digital marketing:
Video SEO builds your SERP presence
All businesses aim to get at the top of SERPs (Search Engine Results Page), and the journey is not a cakewalk. 
To get there quicker, marketers must understand what's in demand. By understanding the user intent, marketers can zone in on what people expect to find on the internet. 
Videos are the top tool to boost your reach on the internet, and the right keywords will help you show up on the first page of the user's search results.
Video SEO Boosts user experience (UX) and time spent on your site
As previously mentioned, people don't have a lot of time to spare, and therefore, they consume content that is easy to find and even easier to digest. If your website contains just a bunch of paragraphs, it might scare some visitors. 
Studies show that visitors spend 2.6x more time on websites with videos than those without. So, if you put video SEO in the central areas of your business website, the visitors will stay for a longer time.
How to Create a Video SEO Strategy for Business 
Making visually appealing videos isn't an easy job. The best way out is to make use of a good video editor. This would save your time and cost any yield you desired results in a quick time. Any creator would expect to see the video performing well after all. That's where the importance of creating a video SEO strategy lies.
If you don't put effort into creating a solid video SEO strategy, your videos will be very less likely to have a high ROI (Return of Investment). Here are the key stepping stones you need to follow to create a solid SEO strategy for your videos:
Define Your Goals
The first and foremost thing to do to ensure success in digital marketing as a marketer is to have your goals clear. 
Each business has different goals they want to achieve with its content. When you understand which area your business needs to grow, you plan your video SEO strategy more effectively. 
Focus on one or two aspects at a time to ensure growth, and the results will shock you.
Link-Building and Social Shares
Link building is a crucial part of video SEO strategy as it boosts the SEO and convinces Google that the content you are posting is relevant and will add value to the user's life.
Videos are one of the best ways you can build valuable links to your business website, resulting in increased website traffic. And the best part is that you don't have to edit the video with a lot of effort to take full advantage of this. 
Just make sure that the video content you make offers something truly valuable. It can be a tutorial, a Q&A session about a product, an educational video, or something useful and entertaining. 
Once the video is ready and uploaded, it's time to make it easy for the viewers to share it with others. It is necessary to always add a link to your website in your videos and video descriptions. 
You can also add a CTA asking viewers to share your video if they like it. Doing this will help you generate backlinks and also help you get better exposure.
Rich Snippets
One of the main reasons why so many marketers around the globe use video content for digital marketing is because it gets them featured in rich snippets on Google's SERP.
Wondering how using and optimizing videos can help you out with this? The answer is simple – rich snippets allow your videos to stay at the top of Google's search engine results page and text queries on that topic to make it hassle-free for the user to find out more about the topic of their search. 
Rich snippets, referred to as rich results, are normal Google search results with additional data displayed. Results that use rich snippets stand out from the regular results and grab the attention of the users, which ensures a higher possibility of the website getting a click. 
Conversions
Increased conversion is one of the main goals of any video SEO strategy, and the sole purpose of SEO is to get more visitors to your business website and engage them to drive conversions. 
It's no secret that nothing can engage a visitor better than video content. When you put video content on your website's landing page, visitors stay to watch the video if it's well-made, and entertaining and clears most of their doubts. And if you succeed in making your visitors stay on your website, the chances of conversions increase a lot more. 
If conversions are your main goal, you can level up by adding CTA at the end of your videos or in video descriptions. You can link your business's social media platforms, link to the official website, or other relevant content. This is crucial if you want to direct the viewers to the next step. 
Conversion should always be a part of your video SEO strategy and other business goals.
Brand Awareness
One of the many reasons you need to make videos is that by using videos, you can spread a lot of information to consumers all around the globe within just a couple of minutes. Since videos have a better reach than other types of content, this will also boost brand awareness. 
By sharing your brand's story and explaining the new launches of the brand, you can grow your audience a lot more.
Understand Your Audience
Once you have your goals set, you can decide which type of audience you want to target through your video content. This is a must to build a successful video SEO strategy because not everyone has a similar taste, and it's impossible to live up to everyone's expectations.
 Choose a specific audience, research their liking to make your products, and edit the video accordingly. You can opt for surveys, A/B listening, social listening, or get help from other analytical tools to gain audience insights. 
Choose the Right Video-Hosting Platform
Another crucial aspect of video SEO strategy is choosing the right video-hosting platform to upload your videos. 
You have two options – one is self-hosting the videos, and the other is using third-party platforms such as YouTube to upload your content. It has been noticed that self-hosted videos perform better as rich snippets, but YouTube videos work equally well (if the keywords are used properly). 
While deciding on the video-hosting platform, think about your marketing goals first. If your sole intention is increasing brand awareness, YouTube or any other video-hosting platform will do just fine. If your goal is conversion and increasing website traffic, self-hosting videos on your official website are the best way out.
Creating the Video
This is an important step in your strategy. Outsourcing your video creation can really drive up your costs. Modern-day digital marketing is all about being reactive so if possible try to keep this in-house.
There are very good user-friendly video editing tools. These typically will have stock videos and images that can be inserted and then you can overlay your text and voice recordings. I like flexclip.com which has an intuitive interface so you can easily edit the video yourself.
Make the Most of Social Media Platforms
The last step behind a successful video SEO strategy is to build a clear promotional strategy. It would be wrong to expect your video to appear in the audience's feed with no effort. It is necessary to share your videos across all social media platforms of your business to ensure it reaches the right audience.
The good news is that social media platforms like Facebook and Instagram have put more focus on video content. Video content on social media platforms have more reach compared to pictures. 
You can make social media posts with a teaser of the main video posted on the video-hosting platform and add a link to the caption to direct the target audiences to watch the full video later on. You can also send newsletters or e-mails to your subscribers every time you upload a video to keep them updated.
Conclusion
Using a video SEO strategy is a must to stand out from your competitors in the market. Create engaging video content by following the steps mentioned above to build the perfect video SEO strategy, and you will see growth in your business in no time.
Do You Need Some Help With Your SEO?
Get ranking on Google with the help of one of Ireland's leading SEO agencies. Getting found online is so important in today's digital landscape. Our SEO agency team can help you with some of the following services:
We also make bespoke websites. We have built dozens of websites that are eye-catching but most importantly get the required leads. The two options we offer are eCommerce web design and WordPress web design.
Digital Funnel offers more than just web design and SEO. Some clients go for the full package and avail of our Digital PR and PPC AdWords services too. These clients see the greatest results, leading to more site visitors and conversions.