How Can Digital PR Improve a Brand's Presence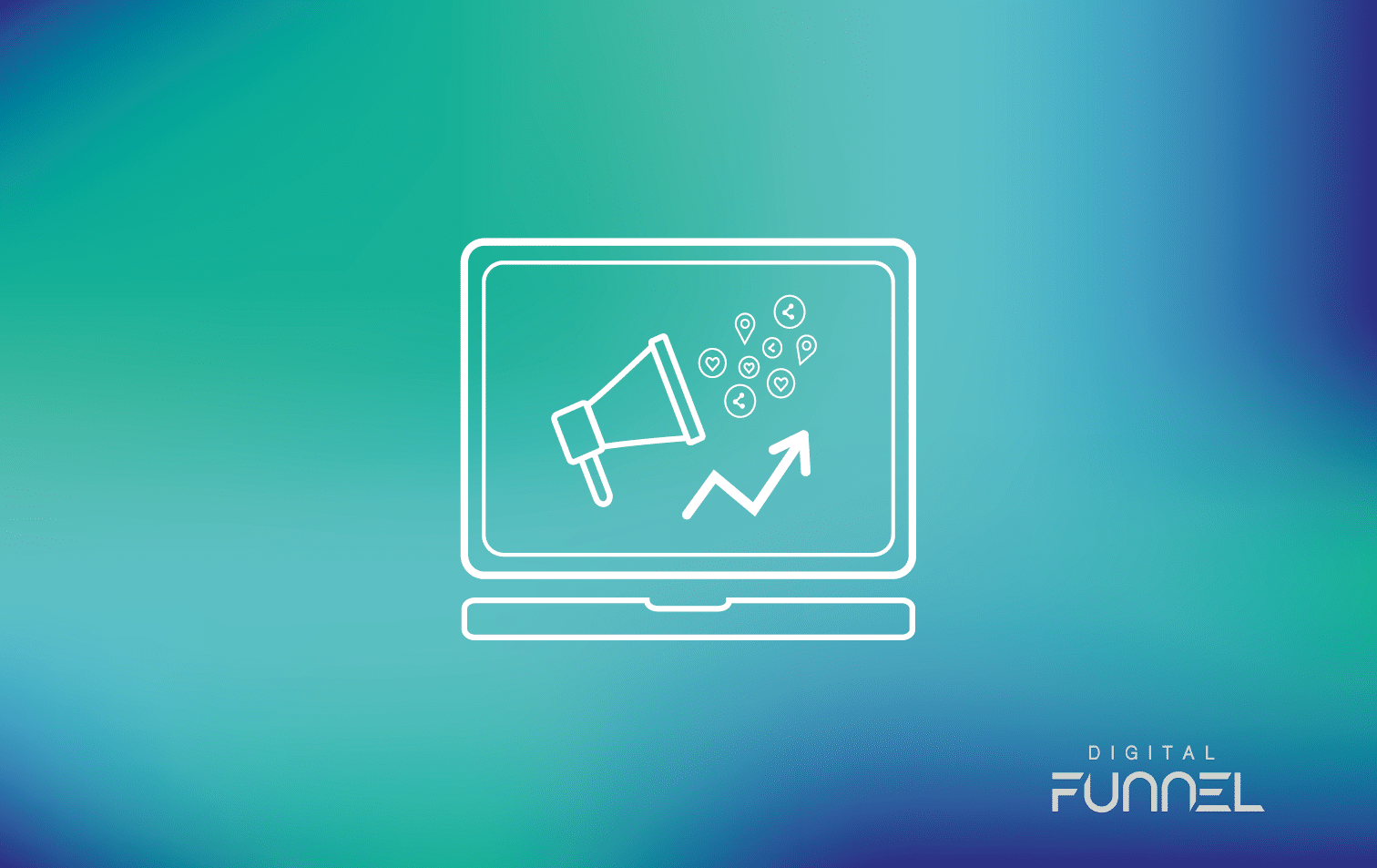 Whether you run a big corporation or a start-up, brand presence will always be crucial to business success. If you think about it, your business cannot thrive if nobody knows about its existence. But what exactly does brand presence mean?
Brand presence refers to the customer's ability to recognise your brand and associate it with your products or services. It is a term that describes how popular your brand is in the market. Building a strong brand presence is essential as it helps differentiate you from competitors and establish a stronger customer base.
One of the most effective strategies your business can use to build a strong brand presence is digital PR. We live in a digitised age, and a large percentage of our client base spends a lot of their time on online platforms. You can exploit this advantage through digital PR to promote your brand and develop a strong presence. But you might need the help of a potent digital PR company to capitalise on the benefits.
When it comes to building brand presence through digital PR, we at Digital Funnel are the SEO agency you give a call to. Getting your organisation found online is the primary reason we are in existence. So, if you are looking for a company to implement a thriving digital PR campaign and help your business stand out in the competitive market, we are the experts you've been searching for.
What is Digital PR?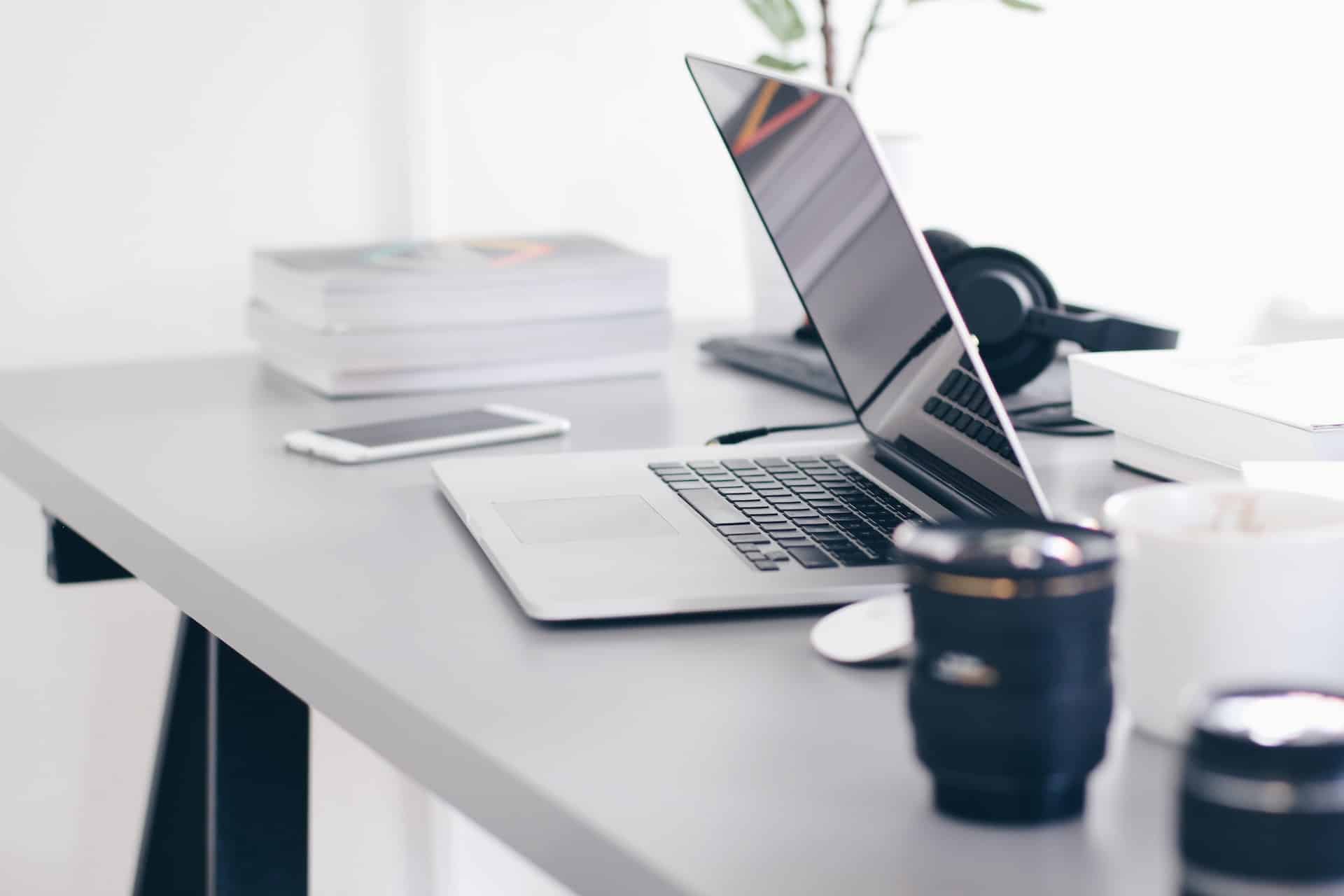 Digital PR is a strategy that businesses use to improve brand awareness. In many aspects, digital PR is similar to traditional PR. However, it employs a wide range of internet-based tools that allow you to reach a broader audience much faster than is possible with traditional PR. Some of the digital tools used in digital PR include:
Search engine optimisation (SEO)
Content marketing
Influencer marketing
Social media marketing
Over the past few years, digital PR has emerged as one of the most appropriate strategies businesses can use to build brand awareness and engage with their customer base. If done right, it can also serve as a cost-effective way to scale your business. Looking around, you will notice that most successful businesses today strive to look beyond paid ads and SEO. In most cases, companies that prioritise engagement through PR often come out on top.
What is the Objective of Digital PR?
The primary objective of incorporating digital PR into your marketing campaign is to boost your company's reputation and enhance its visibility in the market. You need to reach out to your target audience to make your brand recognised. It can also help you build or repair your brand's reputation.
As mentioned earlier, digital and traditional PR have a common objective – ensuring your brand is recognisable. However, each has a unique approach. Digital PR is a more modern-era technique that employs digital tools to build your brand. Traditional PR, on the other hand, focuses on conventional methods such as newspapers, TV and printed publications.
If you've been using traditional PR, transitioning to digital PR is easy as it only involves changing your approach. Making this switch is essential as the world is turning towards a more digital way of doing business. If you are stuck in the old ways, your competitors could easily get past you by leveraging digital PR to improve online traffic, build brand awareness and boost SEO in Cork.
How to Do Digital PR
The online world offers endless opportunities for brand promotion. Digital PR exploits these opportunities to benefit brands. In a basic sense, digital PR involves implementing the best aspects of traditional PR, with clear attention, on online platforms such as social media and websites.
When implementing it a company will use different tactics depending on the target audience. Some of the most common digital PR strategies include:
Creating a relationship with bloggers – which promotes quality backlinks
Organising online coverage of press events
Syndicating newsworthy content and publishing press releases to get featured
Creating quality content and publishing articles – for quality backlinks
Liaising with industry-relevant influencers to boost the number of mentions on social media platforms
Working with editors and journalists for backlinks
Starting affiliate programs and paying commissions to bloggers to encourage mentions
All these are approaches that help businesses enhance their online presence.
How Digital PR Can Help Improve Brand's Presence
Now that you know what digital PR is, its purpose and how to implement it, let's get into how it can benefit your brand.
Boost SEO
Digital PR can help you improve the quality of content you post on your website and social media pages. With quality content, you can establish yourself as a reliable source of credible information, and search engines will start choosing you over other websites. Combining digital PR and SEO also increases the number of backlinks and references to your brand's website.
The more people that refer to your website, the more search engines treat it as a reliable source for information regarding your niche's products or services. With time, your pages will rank higher in SERPs, giving your brand more recognition in the market.
Increased Website Traffic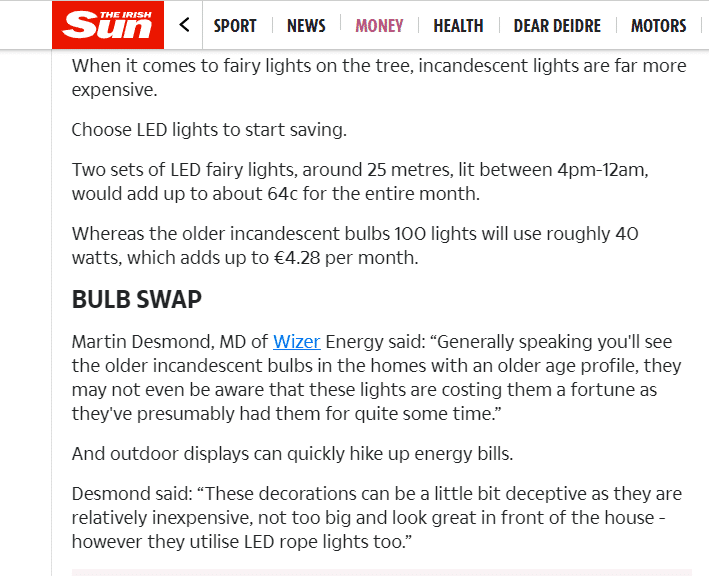 Digital PR makes it easier to reach out to a broader target audience. You can easily reach more people using the tactics mentioned above (how to do digital PR). In most cases, your digital PR agency doesn't have to do all the heavy lifting – they only have to post information online, and people will start sharing.
The more people that share your backlink-rich content, the higher the chances of increased web traffic. That's why creating engaging, informative and unique content is essential. That encourages clicks – if you are lucky enough, your content may even go viral. See above an example of a press release that generated 10+ clicks, including the Irish Sun, Today FM, Cork Beo and MSN.
Drive Sales and Boost Revenues
The primary purpose of any marketing strategy is to drive sales and increase revenues. Digital PR does that exceptionally well.
Using digital PR tactics, such as organising press releases and adopting influencer marketing strategies, leads to the mention of your products or services among people interested in them. When done often and correctly, some of may decide to visit your website. If what you are offering suits their needs, they may buy from your store.
Using digital PR tactics ensures your brand gets mentioned on different platforms – which can help generate leads, drive sales and boosts revenues. So, if you are looking for a cost-effective way to boost revenues, it might be time to invest in digital PR.
Enable You to Choose the Right Communication Channel
In a competitive market, your communication channels are nearly as important as the information you are trying to pass on to your audience. Using the wrong communication channels might impede communication or lead potential customers to mistrust your business. On the other hand, using the correct channels facilitates better communication, which is necessary for any business to thrive.
Digital PR can help you identify your target audience and define the best communication channels. If the majority of your potential customers use Instagram and Facebook, it will make sense to publish more content on these platforms. Alternatively, you can post your content on a wide range of platforms, and then monitor to figure out which performs better.
Build Trust in Your Brand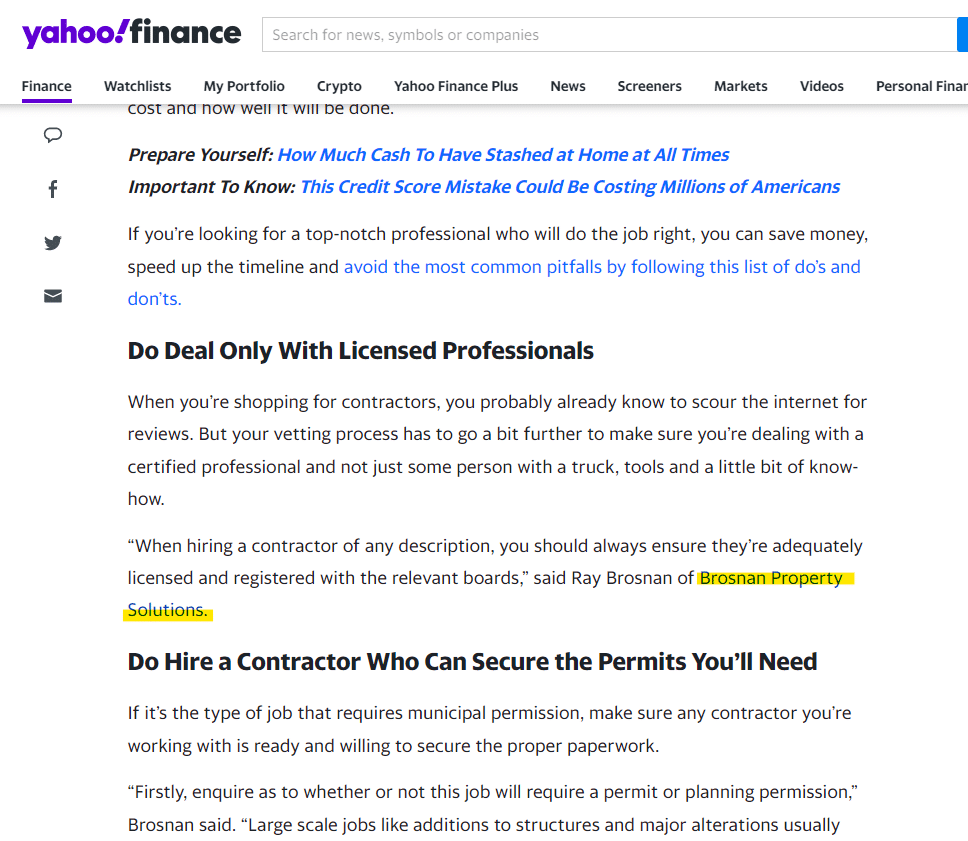 People won't buy products from you if they don't trust your business. As such, it is important to focus some of your marketing tactics on painting a great brand image and earning customers' trust. There are many ways to build customer trust, but none is as effective as a well-formulated digital PR campaign.
People will often begin to trust your brand if they hear good things being said about it. Whether on social media or influencer blogs, word of mouth can be an effective tool for painting a great picture of your business in the market. Through digital PR tactics, it is easy to engage your existing customers. See above an example of a mention on Yahoo Finance for one of our clients.
Establish Brand Authority
A good digital PR strategy can help your brand look authoritative and be seen as a market leader in your niche. You can achieve this by ensuring all the content you post (on your website or social media platforms) portrays your company as an expert in your field. For instance, if your company provides SEO services, you can publish a high-quality press release about the industry.
A press release can quickly showcase your company as a reliable expert to turn to for any SEO-related services.
In a Nutshell
When it's all said and done, including digital PR in your marketing strategy is the key to unleashing your potential and trying to stay ahead of your competition. It is very important to use when trying to enhance brand awareness and online presence.
If you are interested in implementing an effective digital PR strategy today, you might need the help of an expert. Visit Digital Funnel today to book a consultation or get a free quote.