Taking Your Marketing Attribution to the Next Level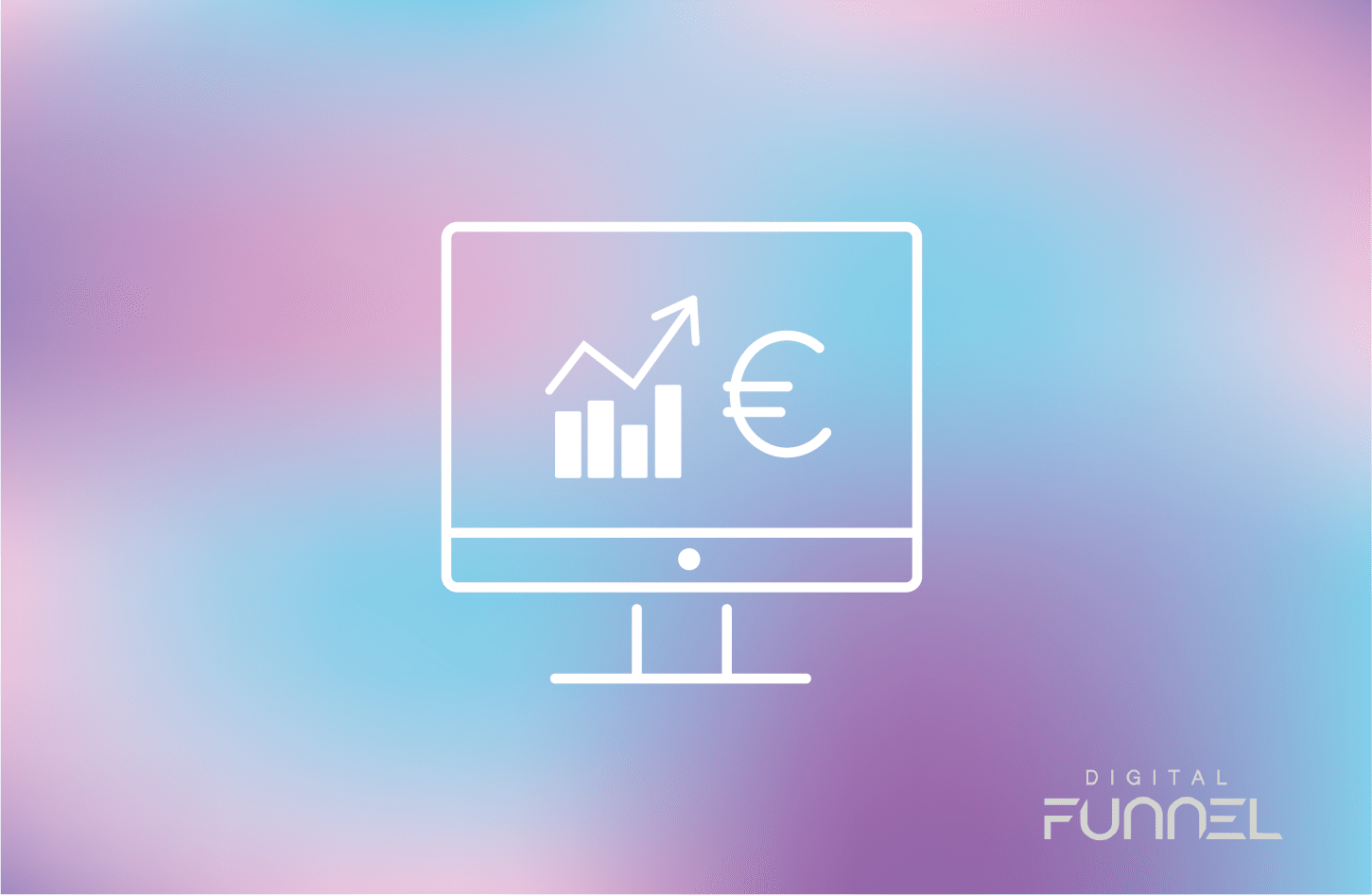 What is Marketing Attribution
At its core, marketing attribution is the process of assigning value or "credit" to each touchpoint of a customer's journey. It helps marketers gain a better understanding of which tactics are driving sales, leads, and other important business outcomes. By analysing the performance of each touchpoint in the buyer's journey, marketers can make more informed decisions about how to allocate resources and optimise their campaigns for maximum return on investment (ROI).
The goal of marketing attribution is to identify which channels and tactics are most effective in reaching the right audience, driving brand awareness, engagement, and ultimately conversions. This is especially important with digital marketing where performance across multiple channels can be measured and compared. For example, if you run a promotion campaign on your website and measure conversions from Facebook ads or PPC Ads, you can see how much credit the channel deserves for successful sales.
When applied correctly, marketing attribution can also help brands understand how different channels work together to create an effective customer journey. For example, a brand might find out that organic search drives potential customers to their website first while paid search helps them get back when they are ready to buy. Understanding the interplay between different channels helps brands drive better results across their marketing mix.
Marketing attribution also enables marketers to determine which tactics provide the most value in terms of ROI. This way, they can determine which investments are worthy of additional budget or optimisation efforts. Attribution data also allows marketers to track multi-channel experiences so they know when customers abandon certain touchpoints in the journey and why.
Re-Optimising Your Marketing Strategy with Marketing Attribution
After having identified your metrics, defined your goals, integrated external sources, tracked multi-channel experiences, understood your data, leveraged automation and AI, made data-driven decisions, evaluated your marketing mix, optimised your attribution model and chosen the right attribution model to fine-tune your attribution system, it is important to take the time to re-optimize your marketing strategy. By doing this you can ensure that you are taking full advantage of the insights gained from the previous steps and using them to create a more effective strategy.
When it comes to re-optimizing your digital marketing strategy there are a few key steps that should be followed. 
Step 1: Review all data collected and assess future use. 
You may find that certain channels perform better than others or that certain demographics respond better to certain campaigns. This can help inform future decisions when it comes to channel optimization and targeting strategies.
Step 2: Review successful campaigns
By focusing on campaigns that have achieved good results, marketers can develop strategies for replicating these results in other areas or for different audiences. They should also consider whether new types of campaigns should be tested, such as interactive content or video advertising. Through this process marketers can begin to identify which strategies will help them most effectively reach their target audience and maximise their ROI.
Step 3: Experiment
This could involve running A/B testing with two segments of an audience to see how they differ in terms of response rate or optimising parameters within a campaign to test if they impact results positively or negatively. Similarly, companies should also look into segmenting their audiences into smaller groups in order to get more granular insights on which messages are resonating the most with each group.
Step 4: Track performance 
Marketers need to keep track of their performance over time by monitoring changes within different channels as well as overall trends across all channels. This will help them identify further opportunities for improvement within their marketing strategy as well as understanding how external factors are impacting their performance. With this information companies can develop long-term plans for optimising their marketing strategy across all channels and demographics.
By following these steps companies can ensure that they are getting maximum value from their marketing efforts and making informed decisions about where best to focus resources for maximum success going forward.
Identifying Your Metrics for Marketing Attribution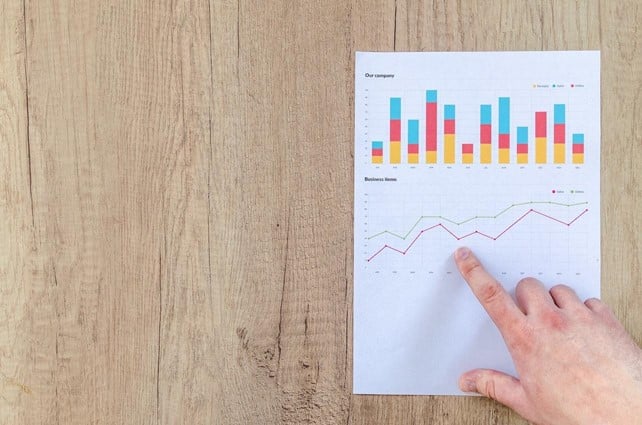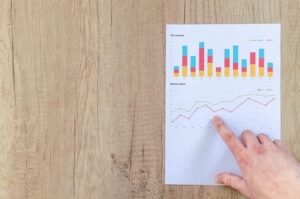 Having clear metrics to measure success is essential to any marketing strategy. With a multitude of metrics out there, it can be difficult to determine what ones are most important for your company. Depending on the industry and type of product or service, different metrics may be more or less relevant. Generally, the most important metrics include things like website traffic, conversion rates, cost per acquisition (CPA), customer lifetime value (CLV), and return on ad spend (ROAS). 
Website traffic gives you an idea of how many people are visiting your site and discovering your products and services. You should know if your SEO Agency's work is bringing the lionshare of the traffic or maybe it's your Paid Ads campaigns. This metric is important for understanding how effective your marketing efforts have been in generating awareness.

 

Website design

is important here too as a better designed website will generate higher engagement.

Conversion rate tracks the number of visitors who actually complete transactions (like purchasing items). This can help indicate "stickiness" to your website or product/service offering. 

Cost per acquisition measures the amount it costs you to acquire a new customer or sale – this is important for budgeting and allocating resources properly. 

Customer lifetime value indicates the total cumulative revenue that each customer brings over their lifetime as a customer – this helps you understand how much each customer is worth to you over their entire relationship with your company. 

Return On Ad Spend can help identify which channels are providing the highest ROI for your investments in marketing campaigns.
Additionally, you may want to track more granular metrics such as click-through rates (CTR) or engagement rates.
By focusing on these key metrics, marketers can better understand which tactics and strategies are working best for their business. Furthermore, these metrics can help inform decision-making around budgeting and resource allocation by quantifying the impact of various campaigns on revenue growth. For example, if ROAS is declining after implementing a new campaign strategy, marketers can use this as an indication that they should reconsider their approach before further investing in it. Identifying relevant metrics is essential for navigating modern digital landscapes – when marketers take an informed approach to understanding performance data across channels, they're well-positioned for success.
Creating and executing a successful marketing strategy largely depends on understanding how your campaigns' performance is being attributed across multiple channels. With marketing attribution, you can gain insight into how much value each channel adds to your overall performance. This allows you to determine which channels are providing the most benefit and where you should focus more attention.
When setting up a marketing attribution system, it's important to define goals that you aim to achieve with the data, I would recommend speaking with a qualified data engineer. When deciding on metrics to measure, consider what factors are most relevant for your business and are in line with your objectives. These could include customer lifetime value (CLV), cost per acquisition (CPA), or return on investment (ROI). Integrating external sources such as social media and web analytics is also essential for obtaining comprehensive data on your customers' journeys.
Adopting tracking solutions such as cookies or fingerprints allows you to monitor customers' multichannel experiences over time, providing valuable insight into their behaviour across a variety of devices. Utilising automation and AI enables marketers to analyse large volumes of real-time data quickly, identify trends or anomalies, and make data-driven decisions — this may involve implementing marketing automation tools such as segmentation, personalization, and dynamic content optimization strategies. For instance with seasonal content trends having an automated tracker can save marketers a lot of time.
Once all necessary data has been collected, you must choose an appropriate attribution model for assigning values to different touch points within a customer journey. Models range from simple single-touch approaches such as first-click or last-click attributions, to more complex multi-touch models like time decay or position-based attributions. Once your model is selected, it is important to test its effectiveness through conducting A/B testing experiments and measuring different scenarios before making any changes in order to ensure optimal results.
As an ongoing process, marketers should continually review their strategies by evaluating their marketing mix across all channels, fine-tuning their marketing attribution system based on new information or changing customer behaviour, optimising their model with more accurate metrics over time, re-allocating budgets according to the results derived from analysis of insights gained from the attributed data collected thus far; this will guarantee that they remain one step ahead of their competition in driving maximum ROI from campaigns.
Therefore, having a successful marketing strategy requires taking advantage of all available resources in order to gain an edge over competitors. By using techniques such as setting achievable goals specific to your business objectives; integrating external sources; tracking multi-channel experiences; collecting and analysing data; leveraging automation and AI; making informed decisions based off insights gathered; evaluating current performance levels; optimising when needed; choosing the right attribution model; fine tuning accordingly; measuring results against expectations set out previously – you will be well equipped with insight into how your campaigns are performing across different channels and be able to adjust them accordingly in order maximise returns attainable from each respective channel/touchpoint combination involved in generating conversions on behalf of your business operations moving forward into the future!
Defining Your Goals for Successful Marketing Attribution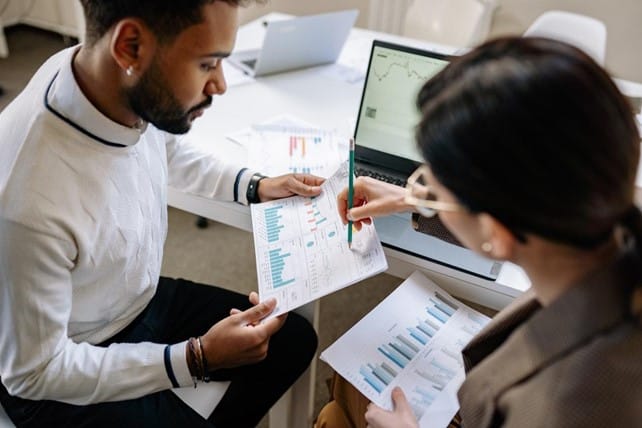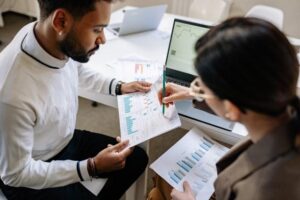 When it comes to marketing, setting goals is an essential part of developing a successful plan. As such, any business should ensure that they are clearly defining their goals in order to set the scope for their marketing strategy. Doing so will help ensure that the team is aligned and understands what specifically needs to be achieved.
First and foremost, businesses should ask themselves what success looks like for their business. This can be done by asking questions such as: What sales or growth targets need to be met? What customer feedback or loyalty goals need to be achieved? Is there a desired return on investment (ROI) target? Once these answers have been identified, they should provide the basis for the overall objectives of the company's marketing strategy

Next, businesses should consider how they want to measure progress towards those objectives. This includes identifying key performance indicators (KPIs) that can help measure progress and determine whether or not the strategy is working. These could include metrics such as conversions and engagement, revenue per customer, cost per acquisition, or any other relevant metrics. By selecting the right KPIs, businesses will be able to get a better understanding of what is actually working in terms of their marketing efforts.

Finally, it's important that businesses properly align their goals with different resources available to them. For instance, if a business wants to increase online sales then resources such as

PPC campaigns

and email newsletters may be needed in order to meet this objective. Likewise with offline resources; if billboards or radio ads are needed then budgets for those must be clearly defined and agreed upon before any campaign launches. Ensuring proper alignment between objectives and resources ensures that all necessary steps are taken into account when planning out a marketing strategy.
By clearly defining your goals upfront before beginning your marketing efforts you are setting yourself up for success later on down the line. Having specific objectives in mind will guide each decision that is made during the process while also providing benchmarks by which progress can be measured against over time. This will not only help keep your team on track but ultimately make sure that every step taken during planning yields tangible results once launched into action.
Integrating External Sources for Successful Marketing Attribution
External sources can be a critical component of any strategy. By leveraging data from outside sources, you can use insights to generate better campaigns and better results. Utilising the right external sources can help marketers identify customers and gain deeper insights into their behaviour.
When integrating external sources into a marketing attribution model, it is important to consider how they may affect the overall data collection and analysis process. For example, third-party providers may provide additional metrics that are not typically included in internal metrics. Additionally, external sources may require additional resources to integrate and analyse in order to accurately measure marketing performance.
It is also important to consider the impact of integrating external sources on existing processes. For example, if an existing metric is being replaced by an external source, it is important to determine if there will be any effect on other processes that rely on that metric. As such, it is essential to have a thorough understanding of how each source impacts your overall process before integrating them into your system.
Finally, it is important for marketers to thoroughly evaluate the accuracy and reliability of any external sources prior to implementation. This can be done by auditing the quality and validity of data, as well as conducting tests to ensure all data collected is accurate and reliable. This helps ensure that the insights derived from external sources are reliable and actionable for any marketing initiatives.
By integrating the right external sources into their marketing attribution model, marketers can gain deeper insights into customer behaviour and effectively measure their campaign performance across channels. Doing so allows them to further optimise their strategies and maximise their return on investment (ROI).
Tracking Multi-Channel Experiences for Marketing Attribution
Marketing attribution is increasingly becoming an important tool for understanding how successful a company's overall marketing strategy is. As such, it is essential to track multi-channel experiences in order to gain insight into the effectiveness of each channel. By tracking multi-channel experiences, companies can identify which channels are driving the best results and adjust their strategies accordingly.
One way to track multi-channel experiences is through the use of digital analytics tools. Through digital analytics, companies can easily see which channels are providing the most return on investment (ROI) and make changes to their strategies accordingly. Digital analytics also give companies a better understanding of how their customers are interacting with different channels at different stages of the customer journey. This can help marketers determine what content works best within each channel and optimise their campaigns for maximum efficiency.
Another way to track multi-channel experiences is by using multi-touch attribution models. Multi-touch attribution models measure how customers interact with multiple channels in a single user journey, allowing companies to understand which channels are driving conversions and consequently making adjustments to maximise ROI across all channels. This type of model provides more accurate data than traditional linear attribution models, which only measure the impact of one touchpoint in a user journey.
Multichannel analytics also provide powerful insights into which digital channels are driving engagement and conversions in real time, enabling companies to rapidly respond to changing consumer behaviours and trends. For example, if organic search traffic spikes during a specific period, marketers can quickly adjust their tactics in order to capitalise on this new opportunity.
Overall, tracking multi-channel experiences with appropriate digital analytics tools, multi-touch attribution models, and multichannel analytics will help companies gain valuable insights about their marketing efforts that can be used to further optimise their strategies in order to maximise ROI over time.
Understanding Your Data for Marketing Attribution
Data is key to making informed decisions about marketing attribution and is essential for any successful strategy. It's important to understand the data that you are collecting from all of your sources, and make sure you are collecting the right kind of data that can be used to gain insights about your marketing efforts. To ensure that the data being collected is accurate and relevant, it should be closely monitored, monitored over time to identify trends and changes, and properly organised in order for analysis to be conducted effectively.
When looking at any type of marketing data, it's important to look at both qualitative and quantitative data. Qualitative data refers to customer feedback or surveys whereas quantitative data consists of numbers such as website visits or clicks. This type of data will tell you how your customer is interacting with your product or service on a micro level in terms of individual activity rather than on a macro level like overall performance.
It's also important to consider how the customer journey through different channels might affect their decision-making process when it comes to purchasing something from you. Understanding this will allow marketers to make better decisions on which channels should be optimised in order for customers to have the best experience possible, therefore increasing conversions and sales.
Additionally, having an awareness of key performance indicators (KPIs) such as cost per acquisition (CPA), return on ad spend (ROAS), or average revenue per user (ARPU) will help marketers gauge how well their campaigns are performing, allowing them to take action if needed in order to optimise results. Understanding KPIs allows marketers to track changes within their campaigns over time and see if they are meeting their goal expectations or need adjustments made in order for success.
Overall, understanding your data is key when it comes to successful marketing attributions strategies. Knowing the kind of information that should be collected from each source as well as analysing qualitative versus quantitative metrics will help ensure marketers create campaigns that generate positive outcomes and ultimately meet their ROI expectations. By having an overall understanding of KPIs associated with each channel, marketers can then work towards optimising specific areas while keeping track of results over time in order identify successes and opportunities for improvement within their strategy as a whole.
Leveraging Automation and AI for Marketing Attribution
In the modern world of marketing, automation and AI tools play an important role in helping marketers make data-driven decisions and optimise their strategies. Leveraging automation and AI can help marketers automate aspects of their digital marketing campaign that are repetitive or time-consuming, freeing up time to focus on more creative tasks. Additionally, AI can be used to gain insights into customer behaviour and optimise campaigns for maximum efficiency.
Automation helps marketers save time by automating certain tasks such as email campaigns, content management, ad delivery, social media integration, lead tracking, and reporting. Automation also reduces errors by eliminating human error when making decisions or setting up campaigns. Additionally, automation allows marketers to scale their efforts quickly without having to add too many additional resources.
On the other hand, AI can be used to gain insight into customer behaviour in order to optimise campaigns for maximum efficiency. For example, predictive analytics powered by machine learning algorithms can give marketers an accurate prediction of customer behaviour before they even launch a campaign. This type of data helps marketers understand how customers will interact with their product or service which enables them to create the most effective marketing campaigns possible. Additionally, AI can help optimise customer segments for maximum ROI by leveraging customer profile data such as purchase history, preferences, demographics and psychographics.
In conclusion, leveraging automation and AI is an essential tool for modern day marketers as these technologies help automate tedious processes as well as provide valuable information about customers which can be used to optimise marketing efforts for maximum success. Automation helps save time while AI provides valuable insights that enable marketers to create highly efficient campaigns tailored specifically to their target audiences.
Making Data-Driven Decisions for Marketing Attribution
Making data-driven decisions is an important part of any marketing strategy. By leveraging data, marketers can determine which strategies are most effective and adjust their campaigns accordingly. To make data-driven decisions, it is important to accurately measure the performance of each campaign and understand the impact different factors have on the overall results.
To make informed decisions, marketers should gather as much data as possible from multiple sources and analyse it for trends and patterns. This information can then be used to determine which channels are working best for your business, identify areas for improvement, and anticipate customer needs. Additionally, marketers should consider implementing automated processes such as A/B testing to optimise their campaigns over time and gain insights into what's working or not working.
In addition to gathering data from external sources, businesses must also track multi-channel experiences in order to get a complete picture of their customer journey. This requires tracking both online and offline activities so that businesses can better understand how customers interact with each step of the buying process. By having visibility into the entire customer journey businesses can better target their campaigns and increase conversion rates by focusing on those segments most likely to make a purchase.
Finally, it is essential that digital marketing agencies and marketeers leverage automation and AI in order to quickly process large amounts of data and make accurate decisions in real time. Automation tools can be used to automate tasks such as categorising customer data or identifying trends across different channels while AI algorithms can enable predictive analytics that allow marketers to anticipate customer needs before they even occur. By using these technologies in conjunction with traditional manual methods, businesses can ensure they are making informed decisions that will drive long-term growth and success.
Evaluating Your Marketing Mix for Marketing Attribution
When it comes to assessing the effectiveness of your marketing mix, it's important to look at both qualitative and quantitative data. Quantitative data can help you measure the success of each component of your marketing mix, allowing you to identify which channels perform best and need more resources, while qualitative data will provide insight into customer preferences, motivations, and behaviours. By evaluating both types of data, you can better understand where your overall strategy is at, and make informed decisions about how best to optimise your marketing mix.
When it comes to evaluating your marketing mix, one key metric that should be tracked is Return on Investment (ROI). This metric will provide a clear picture of how much revenue each component of your marketing mix is generating and whether or not it is worth continuing to invest resources in this area. Calculating ROI can be done by dividing total profits by total investments for a given channel or component of your overall strategy. For example, you might find that organic social media efforts are generating a higher ROI than paid search efforts, indicating that perhaps more budget should be allocated towards organic social media advertising campaigns.
Another key factor when evaluating your marketing mix is customer loyalty. Loyal customers are those who are likely to continually purchase from a business over an extended period of time—and these customers tend to spend more than new customers do. As such, it's important to track how well each component of your overall strategy contributes to customer retention and loyalty—as this can significantly affect the long-term success of your business. To evaluate loyalty metrics such as repeat purchase rate or net promoter score (NPS), you may want to consider using feedback surveys or customer segmentation techniques.
Finally, focusing on customer lifetime value (LTV) when evaluating your marketing mix can also be beneficial. LTV measures the total revenue generated by each individual customer over their lifetime—and focusing on increasing this metric is extremely important for companies looking to maximise revenue over time. To calculate LTV, start by collecting information like average order value (AOV), order frequency (OF), and customer lifespan (CL). Once you have these values then use them together with some simple maths equations in order to calculate LTV for each component of your overall strategy.
By taking the time to evaluate ROI, loyalty metrics such as NPS or repeat purchase rate as well as lifetime value for each component of your marketing mix—it will become easier for marketers to identify which investments are working best and optimise their strategies accordingly. The insights provided by such an analysis will ensure that you continue meeting the needs of current customers while also attracting new ones.
Optimising Your Attribution Model
Once you have established the metrics, goals, and data sources you will use for marketing attribution, it's time to begin optimising your attribution model. This process can be daunting, but it is essential in order to accurately measure and analyse the performance of your marketing campaigns.
The first step in optimising your attribution model is to choose the right one. Depending on your objectives and the type of marketing you are using, different models may be more or less suitable. For example, if you have a complex marketing mix with multiple channels involved, a multi-touch attribution model might be best suited for your needs. Alternatively, if you are primarily interested in finding out which specific touchpoints are most important in driving conversions, a single-touch or last-touch model may serve better.
Once you have settled on an appropriate model, it is time to begin fine-tuning it. This includes configuring the settings to ensure that each touchpoint is given the correct weighting within the model. This weighting should be based on how effective each channel has been at driving conversions for past campaigns and should reflect any shifts in strategies over time. Additionally, you should consider adjusting other parameters such as lookback windows and decay rates to improve accuracy even further.
When fine-tuning your attribution model, it is critical to track progress over time and update any parameters accordingly. For instance, after launching a new campaign it may be necessary to adjust weights or other settings based on its performance up until that point. The idea here is to constantly refine your marketing attribution model so that it accurately reflects current trends in rendering the most accurate insights possible into each campaign's success or failure.
Finally, once your model has been properly optimised it's time to put it into action by measuring and analysing results from past campaigns using this new system of attribution tracking. From here, marketers can gain valuable insights into how their efforts are performing across various channels while also being able to identify where improvements can be made moving forward. In this way, optimization of an attribution model can help marketers make more informed decisions regarding their overall marketing mix—ultimately leading to greater successes in their campaigns down the line.
Measuring and Analysing Results
When using marketing attribution models, it is essential to measure and analyse the results of your campaigns in order to understand how effective they are. This can be done by tracking website visits, conversions, time spent on site, and other metrics that provide insight into the effectiveness of your campaign. Once these metrics have been collected and analysed, you can assess the success of your strategies in terms of ROI, customer satisfaction, and other KPIs.
Analysing the results of your campaigns also allows you to identify areas where you may need to adjust or improve your approach. As an example, if a certain channel is performing below expectations compared to others it could be because there is an issue with targeting or messaging that needs to be addressed. Additionally, measuring and analysing results will let you know when certain tactics or strategies are no longer working as effectively as before so that you can make adjustments or switch tactics altogether if needed.
Another benefit of measuring and analysing results is that it provides valuable data for optimisation. By collecting data from each stage of the customer journey, you can create reports that show which efforts were successful and determine how different changes such as adjusting targeting or messaging affect conversion rates. This information can then allow you to optimise your campaigns over time in order to get the best possible return on investment while also increasing customer satisfaction and loyalty.
Overall, measuring and analysing results of your marketing campaigns allows you to understand what works best for your business so that you can make adjustments accordingly in order to achieve better results. This data-driven approach will not only enable better performance but also help ensure that all stakeholders involved in the process are able to make informed decisions backed by current evidence.
Conclusion
Marketing attribution is a powerful tool that can help you make data-driven decisions and optimise your marketing mix. With the right strategies, metrics, goals, and attribution models you can fine-tune your system to provide deep insights into customer behaviour. By understanding how customers interact with your business across channels and tracking multi-channel experiences, you can leverage automation and AI to improve efficiencies and gain better visibility over key results such as ROI, CPC, CPA, and more. Knowing how to measure and analyse these results will give your business a competitive edge in the market. Ultimately, by utilising marketing attribution it is possible to craft effective campaigns that will maximise brand exposure and ultimately increase sales.