The news cycle moves fast, which presents some challenges – You may have worked on a press release for a few weeks, have everything scheduled to launch and then a huge news story breaks disrupting the regular flow of content. But, if you're clever, you can use this to your advantage. Reactive campaigns, or "newsjacking" is a relatively new link-building tactic but it is one of the most effective weapons in our Digital PR arsenal. Over the past few months, our Digital PR team have secured massive placements for our clients on huge sites by working quickly and shrewdly.
Newsjacking – What is It & How Did We Do It?
Newsjacking is simply the process of adding your own opinions and thoughts to a breaking news story, you're effectively piggybacking on a trending subject in order to gain coverage for yourself. Over the past 6 months we have utilised Google Search trends data to hop on emerging stories and add our search engine expertise to breaking news stories. Here's just three examples.
Example 1 – 'Delete Facebook' Searches up 156% since 6am
Back in late August, Facebook experienced a temporary glitch where the platforms news feed went into disarray, showing only the most random of content.
"I remember coming into the office that morning and checking Facebook just as I was sitting at my desk, the news feed was completely broken for most users. Twitter was exploding with people asking what's going on alongside a number of users, and my friends, deciding that they were done with the app and were going to get rid of it." notes Digital PR executive, JJ Lee "I knew we could find an angle and score some coverage, so we got to work" 
Our Digital PR team pulled out some Google trends data around a few different terms. Searches for the phrase "Delete Facebook" & "How to Delete Facebook" had increased exponentially since Facebook users first started reporting problems. This data was compiled into a short press release and sent to a host of journalists who were tweeting about the subject or generally deal with tech based stories.
"The release was researched, compiled and sent in just over an hour. By around 9:30am we had our first link."
The Results –
10+ Links
Placement on a 90 DR site
Numerous shares across social media.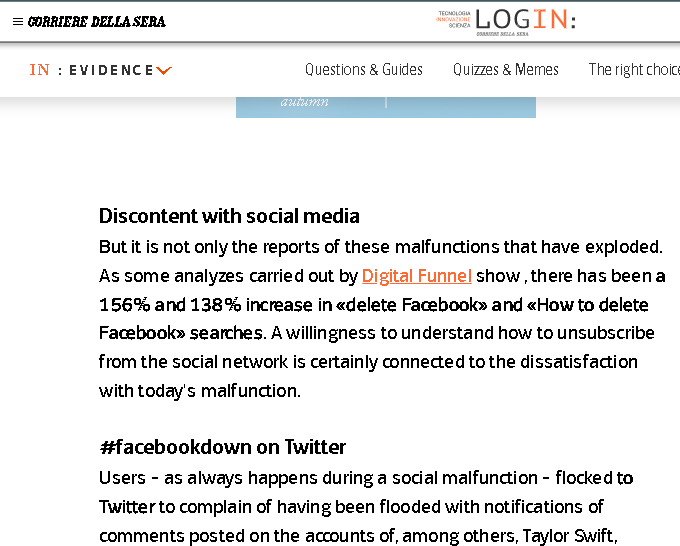 Example 2 – Online searches for "WhatsApp Alternative" up 2400% since 8am
WhatsApps 2 billion monthly users experienced a massive outage in late October of 2022, similarly to the above 'Delete Facebook' campaign, our Digital PR team were on the case. We used Google Trends data to monitor spikes for the following search terms during the period of time Whatsapp was down ; Whatsapp Alternatives, Signal, Telegram, Threema and Viber all of which saw huge boosts in search volume. This data was packaged alongside a quote from Digital Funnel CEO, Ian Carroll, and distributed to relevant sources –
The Results –
Multiple Links from Across the Globe
Feature on The Economic Times (91 DR, 60.2 Million Monthly Visitors!)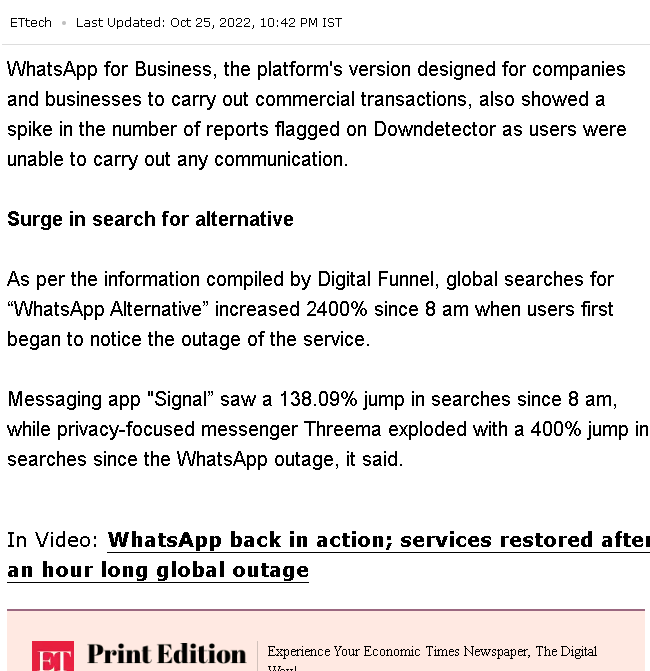 Example 3 – "How to Delete Twitter" searches up 1011% since Musk Takeover
Elon Musks takeover of Twitter was one of the biggest stories of the year, dominating the news coverage. A vocal section of the Twitter user-base voiced their displeasure at the Tesla owners acquiring of the social media platform, so again we used Google trend data to compile a compelling release that would add some additional flavor to any stories journalists may be working on.
Alongside our client Wisetek, we noted that searches for "How to Delete Twitter" exploded 1011% in the initial 24 hours following Musks takeover. The release was distributed primarily to tech journalists in Ireland, mainland Europe and the US.
The Results –
10+ Links
Placements on MSN & Le Figaro (91 DR, 15 million monthly traffic)
Dozens of mentions across social media.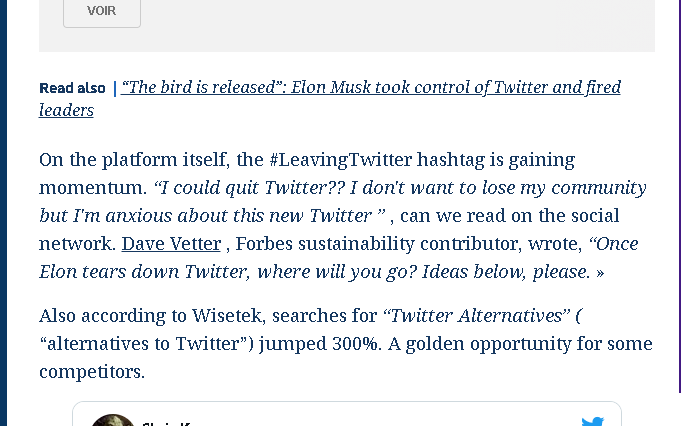 Digital PR – Making it Work For You
Our Digital PR team know news, more importantly, they know how to navigate the news cycle in order to secure you coverage and get you placed at the fore of some of the biggest breaking news stories. The Digital Funnel Digital PR teams work closely with our expert SEO teams in order to create the most effective releases possible and improve your overall backlink profile. If you'd like to find out more about how Digital PR can benefit you, get in contact today. Digital Funnel provides an entire suite of digital marketing services, including SEO, PPC Ads & Web Design, if you really want to improve your business performance, we know how to get results.