Background
JK Services was originally established in 1985 by John Keohane, with son Peter later taking over the day to day operations. The JKS team area hugely experienced team of electrical contractors servicing Cork City & County, Munster and beyond. The electrical industry is a highly competitive field, with dozens of electricians ranking for terms in Cork and the surrounding areas.  
Prior to beginning a contract with Digital Funnel, JK Services had no organic traffic and didn't rank for any keywords. They requested a full website overhaul & SEO program for the Electrical Contractor industry to bring in new leads and potential revenue streams.  
---
The Strategy  
On-Page Work
Keyword research – When constructing a new website like this it is essential to correctly research and select the appropriate keywords in order to rank highly in the SERPs. We met and spoke with Peter & Kieran on several occasions to determine the elements of the business he wanted to push, namely the commercial, domestic, PAT Testing and emergency electrician services they offer.
Content writing – Our dedicated writing team got to work crafting bespoke, keyword-rich content for the brand new JKS Website. Keyword-focused articles, especially on the topic of electrical home maintenance were also commissioned for JK Services' own blog section.
Meta tags – We also created all-new meta tags. These are vital as they have a direct impact on organic traffic and rankings. The meta title and description will also attract potential clients when worded correctly.
---
Building Online Authority
Domain authority (DA)– When launching a new website like this, you are literally beginning from scratch. Boosting a site's DA is priority number 1, the better your site's DA, the more trustworthy it is in the eyes of Google. We ensured that JK Services' new build was mobile-friendly, fast, and internally linked correctly.
Link building tactics – A well-crafted and compiled backlink profile is crucial when it comes to cementing a high DA score. Our SEO experts began to compile outreach campaigns to other websites in highly relevant fields, links from these sites do wonders for a client's overall SEO performance.
Digital PR – Our Digital PR team spoke with the JK Services team at length, getting to know the ins and outs of the business, understanding their focus and began prepping press releases in order to position them as experts in their industry.
---
Reporting
Track traffic and events – Daily website traffic and overall site vitals are monitored consistently in order to accurately report on the impact our work is having. This step is also integral as in some rare instances traffic may trend downwards, which may indicate a technical error on the site which can then be fixed before it permanently alters a site's ranking.
Keyword tracking – Chosen keywords are monitored on a daily basis to ensure they are climbing up the rankings.
Monthly meetings – Client meetings are scheduled with Peter and his team to keep them up to date on how the SEO strategy is increasing organic searches and keywords alongside the monthly link building and SERP rankings.
---
The Outcome
Major Organic Traffic Boost- Since our contract with JK Services began in December 2020, their organic traffic has skyrocketed, increasing by 700% in a full calendar year. In terms of Organic keywords, JKS are now ranking firmly for 107 of their selected terms.

There has been a sharp increase in the number of keywords now recognised by Google

The overall volume of keywords residing on Page 1 of Google is fantastic, with twenty (20) keyword terms occupying the top 10 places on Google.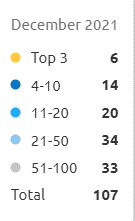 Link building campaigns were a resounding success across the board. For example, our Digital PR team managed to secure placement for JKS on major online news sites like MSN and Best Life Online. Peter Keohane of JKS provided his expert electrical knowledge for a story regarding the dangers of faulty electrical work and bathrooms. These links are borderline invaluable, Peters comment alongside a link to the JKS homepage appeared on the MSN.com homepage which generates a huge 79.5 Million visitors per month, coupled with an authority score of 85.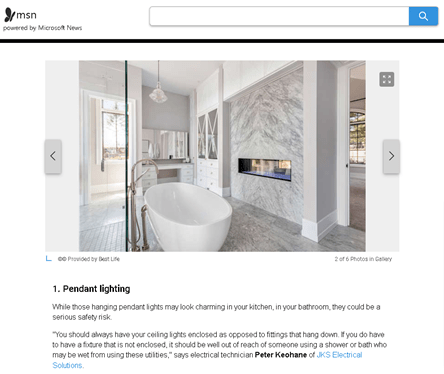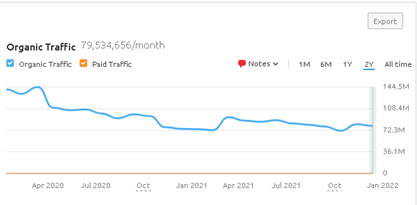 ---
Overall
The JKS team has seen significant growth across the business since coming on board with Digital Funnel. There is now a steady stream of leads being generated on a monthly basis from their website, which combined with their pre-existing word of mouth and traditional advertising efforts has led to an increase in business and overall visibility.