Digital PR is all about delivering great content at the right time. Our Digital PR team landed a massive amount of Irish placements for our client Wizer Energy with a festive themed campaign all about Christmas lights & how much they really cost you over the holiday season.
"Rising energy costs are at the forefront of everyone's mind, especially now heading into Christmas when things can be particularly tight." Notes Digital PR exec, JJ Lee "We had the idea to examine just how much Christmas tree lights, LED rope lights and other decorations will actually cost you to keep on this December"
---
How We Did It 
With seasonal campaigns like this, timing is key. Our Digital PR team began researching and compiling information around late October/early November in order to target relevant publications from the 3rd week of November onwards. We worked closely with Wizer Energy MD, Martin Desmond, in order to determine the most common types of electrical Christmas decorations and how much they cost to run for the month of December.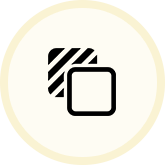 We worked out how much it cost to run 25 metres of LED fairy lights for around 8 hours per day versus how much the older, incandescent bulbs cost to run. The results were fascinating, with the LED bulbs only costing 64c for the entire month of December, whilst their incandescent bulbs counterparts cost nearly 6 times more, around €4.28 for the month.
From here, we had our angle. We examined some other household decorations, like outdoor string lights and various ornaments, packaged the information and added some expert commentary from Martin & the Wizer team.
From here, we targeted Irish journalists who primarily write about Home Improvement the ongoing energy crisis and more consumer orientated topics.
---
The Results
At the time of writing, this campaign has landed 15+ backlinks from the likes of The Irish Sun, Dublin Live, Cork Beo, iRadio, RSVP Magazine, whilst also garnering additional on-air coverage online from Today FM and a number of outlets in the UK & US.
Alongside the slew of backlinks, Martin was spotlighted by Home Show with Sinead Ryan on Newstalk, appearing on the broadcast to discuss the findings of our press release.
"Backlinks from Irish sites like these for an Irish client are like gold dust – Backlinks are effectively a vote of confidence in your website, so when high authority, high ranking news sources in Ireland are giving you this vote of confidence for your Irish website, you're going to see your rankings improve" – Ian Carroll, Director, Digital Funnel.
The campaign meant a great bump in traffic for the Wizer team throughout November and continuing into December.

---
The SEO Factor
Digital PR Campaigns are fantastic at driving traffic and boosting a clients overall backlink profile, but it's when it is paired with a coherent and well planned SEO Strategy that you begin to see huge results. Currently, Wizer Energy are ranking number 1 and number 2 on the Google search engine results page for the queries "are solar panels worth it in Ireland" and "are solar panels effective in the winter" – We have written blogs that delve into these subjects and provide useful information for interested parties. These two blog posts alone have generated over 1'400 clicks and around 30 leads – One lead alone for this client can be worth close to 10k.
"Generally we write around 1-3 blog posts per month for our clients. These usually revolve around a query a potential customer may have, so we strive to then address these queries with an informative, long-form blog post that are designed to drive traffic and leads. The Digital PR & SEO teams work in tandem when dealing with these topics, as a great SEO style blog post can also make a hugely interesting press release – When there's a symbiosis between the two you'll see huge results across the board" – Dylan Thebault, SEO Executive.
---
Get In Touch
If you're interested in exploring the world of Digital PR more, check out some of our other case studies, including this Halloween themed campaign that secured 100+ links.
Contact our Digital PR team to discover about how you can improve your backlink profile. As an SEO company, we recognize the value of backlinks and employ these kinds of strategies to increase search ranks and brand recognition.