How to Use Search Console for SEO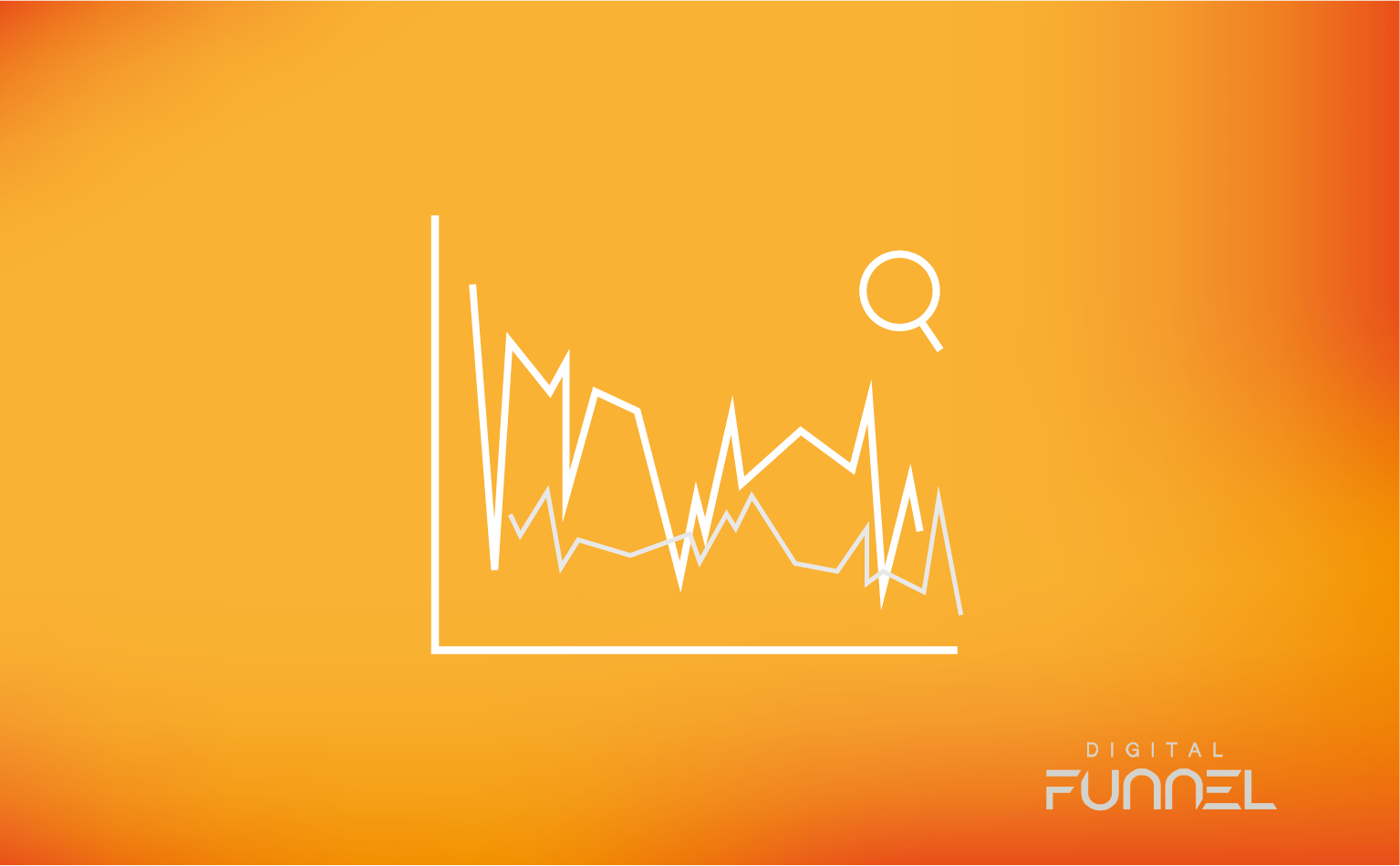 Having a hard time understanding how to use Search Console for SEO? You're not alone. Google Search Console might be loaded with features and free to use, but its impressive functionality can prove overwhelming for the inexperienced user.
Previously known as Webmaster Tools, Google Search Console is a must for anybody looking to inspect, monitor and optimise their organic search presence. What's more, Google Search Console can be used to analyse performance across all device types, making it essential if you're looking to capitalise on mobile-only traffic.
Need some help making sense of Google Search Console? At Digital Funnel, our expert team will demonstrate how to fully utilise this powerful tool. As an industry-leading SEO agency, we can provide you with all the insights you'll ever need to aid your optimisation efforts. Whether you're struggling with on-page factors, want to optimise your site for all device types, or need support for local SEO in Cork, we can help.
What is Google Search Console (GSC)?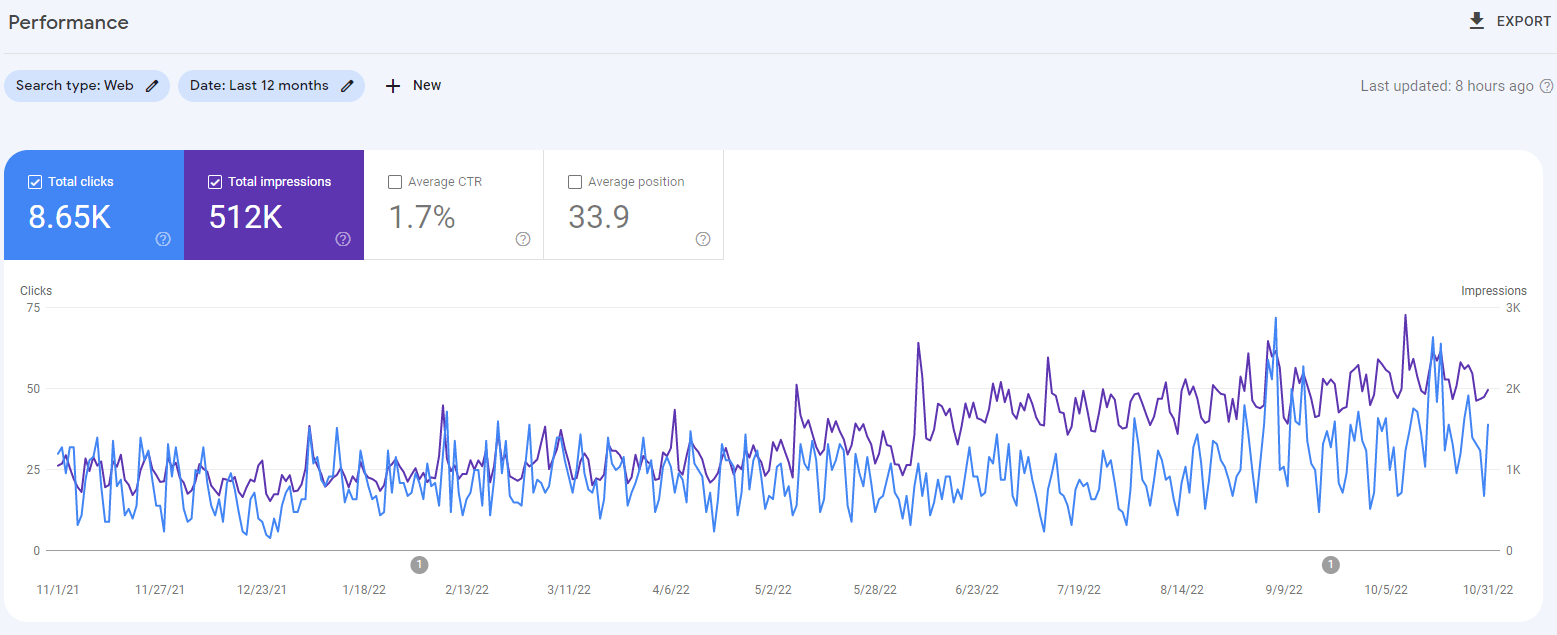 Google Search Console is a free-to-use service that allows you to take complete control of your SEO. You can use it to keep an eye on search performance metrics or improve user experience to drive more traffic to your site.
As well as indexing and crawling features, Google Search Console allows you to perform in-depth technical audits, making it easy to spotlight and remedy any errors. Other staple features include the index requests for updated pages, not to mention the option to review all internal and external links. Furthermore, you'll be alerted to any security vulnerabilities that need addressing.
Looking to take charge of SEO in Dublin? Even with minimal experience, Google Search Console serves as a powerful tool that makes it easy to maintain and improve your online presence.
The Benefits of GSC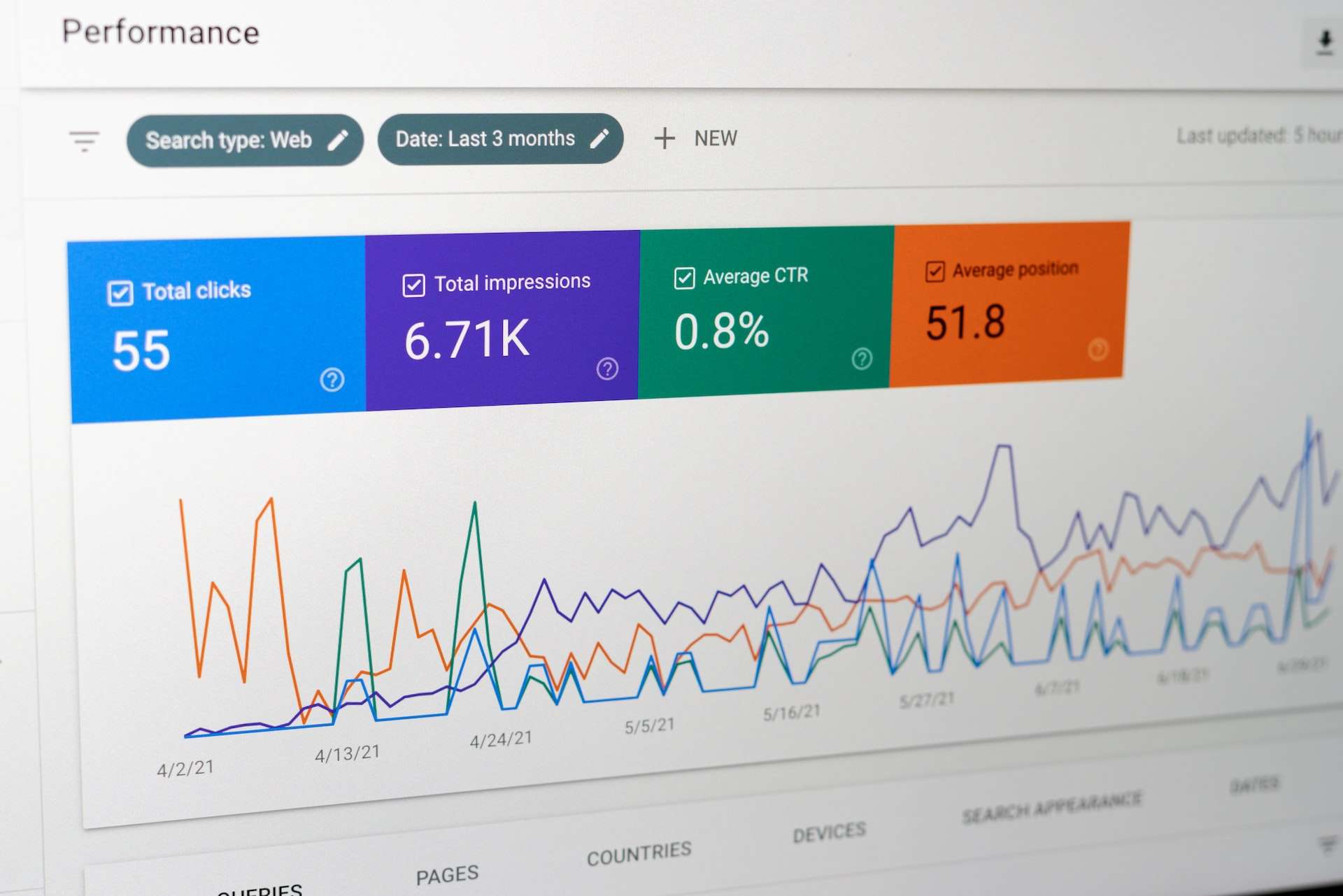 There are plenty of free tools on the market, but learning how to use Search Console for SEO is vital. No matter whether you're looking to tailor captivating content or tinker with the technical side of SEO, this all-in-one tool provides you with all the data you'll need.
Struggling with keywords? With GSC, you can keep an eye on organic traffic and track how well your keywords are performing. As well as understanding positions and traffic metrics, you'll get a clear oversight of things like click-through rates.
What's more, you'll be able to determine whether your site pages have been properly indexed. Worried you're not performing well on mobile? With GSC, you can quickly identify any mobile-specific issues to ensure your site is as accessible as possible. However, these handy features are only the tip of the iceberg. As an SEO, how do you use GSC?
How to Use Search Console for SEO: Getting Started
To get started with Google Search Console, you'll first need to create an account. Once you've done that you'll need to verify site ownership. Thankfully, Google allows you to do this via several methods. You can verify using a Google Analytics tracking code or via Google Tag Manager. If you've used WordPress web design to create your site, you can also use HTML file upload or Meta tag verification.
Getting the Best out of GSC
Once you've created an account and verified your website, you start putting Google Search Console through its paces. Not sure where to start? Below, we spotlight some of the most useful features provided by Google Search Console.
1. Use Search Console for Keyword Research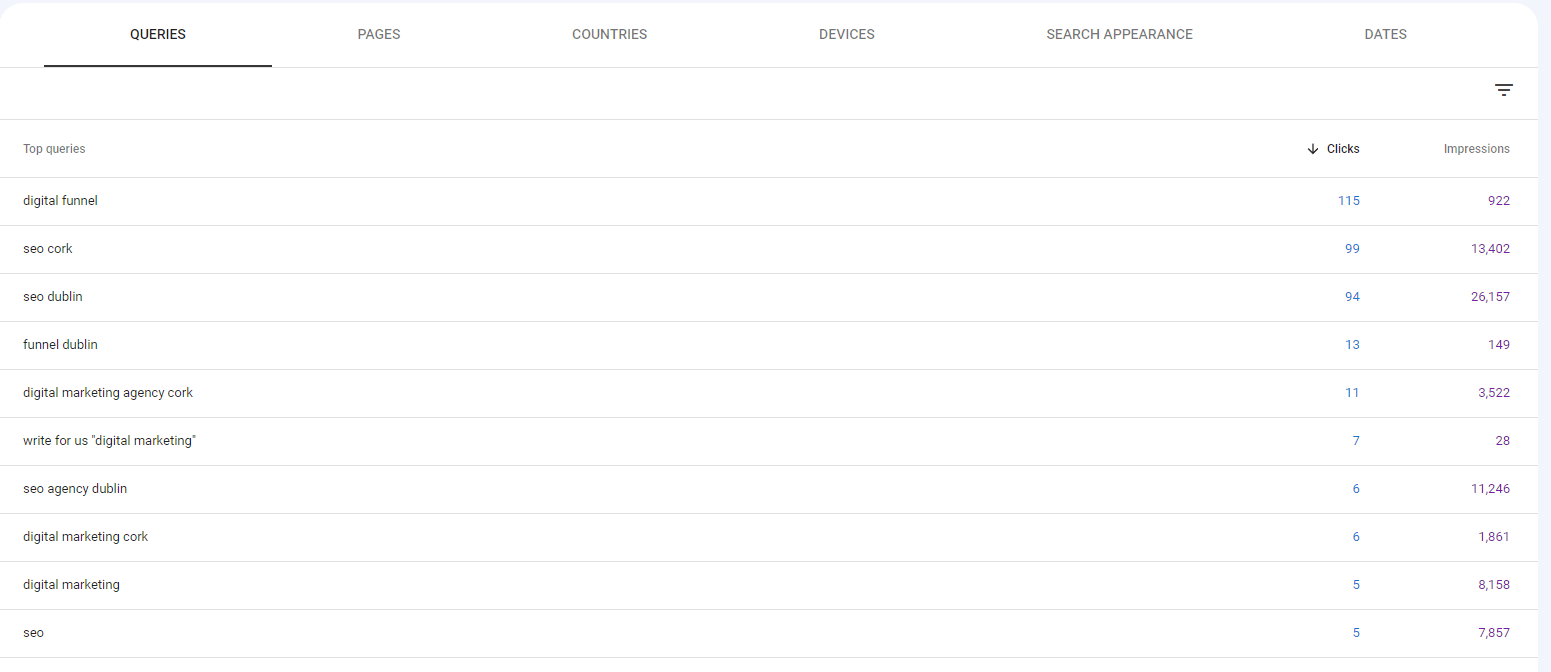 Keyword research should be at the heart of any good SEO strategy. Thankfully, GSC makes it easy to access this crucial data. Once you've logged into your Google Search Console account, click on "Performance" and then look for the "Queries" tab. Here, you'll be greeted by a snapshot overview of any keywords your website is appearing for in search results.
If you want to delve deeper, you'll need to select the "Pages" tab. Once you've done this, click the "Queries" tab once again and you'll see which keywords an individual page is ranking for. This effective tool can also be used for local SEO endeavours. Thinking about taking your SEO in Galway to the next level? With GSC, you can easily sift standard organic searches from local ones.
2. Say Goodbye to Keyword Cannibalisation
You've probably heard of keyword stuffing, but keyword cannibalisation is something else you'll need to keep an eye on. If your pages are populated with similar terms, Google will have a hard time deciding on which pages should rank higher. In many cases, this can lead to a secondary page ranking higher than your priority ones.
Fortunately, Google Search Console makes it easy to carry out in-depth performance reports on target keyword terms. Once you've generated these reports, you can compare them across pages to determine if you have any keyword cannibalisation issues to worry about.
3. Optimise Content with High CTR Keywords
Keywords with a high click-through rate are a key weapon in any SEO arsenal. With Google Search Console, you can keep track of multiple high CTR words to determine which one to focus your efforts on. If you've already populated your site with countless blog entries, GSC makes it simple to fine-tune existing content with competitive keywords, ensuring high-quality historical content finally gets the traffic and audience it deserves.
4. Investigate Backlinks
If you're serious about SEO, you'll need to know what sites are actively linking to you. However, you'll want to go deeper than this. As well as determining what sites are linking to you, you'll want to build a picture of what pages are receiving the most inbound links. With Google Search Console, you can access a comprehensive backlink profile with minimal effort.
5. Identify Internal Linking Potential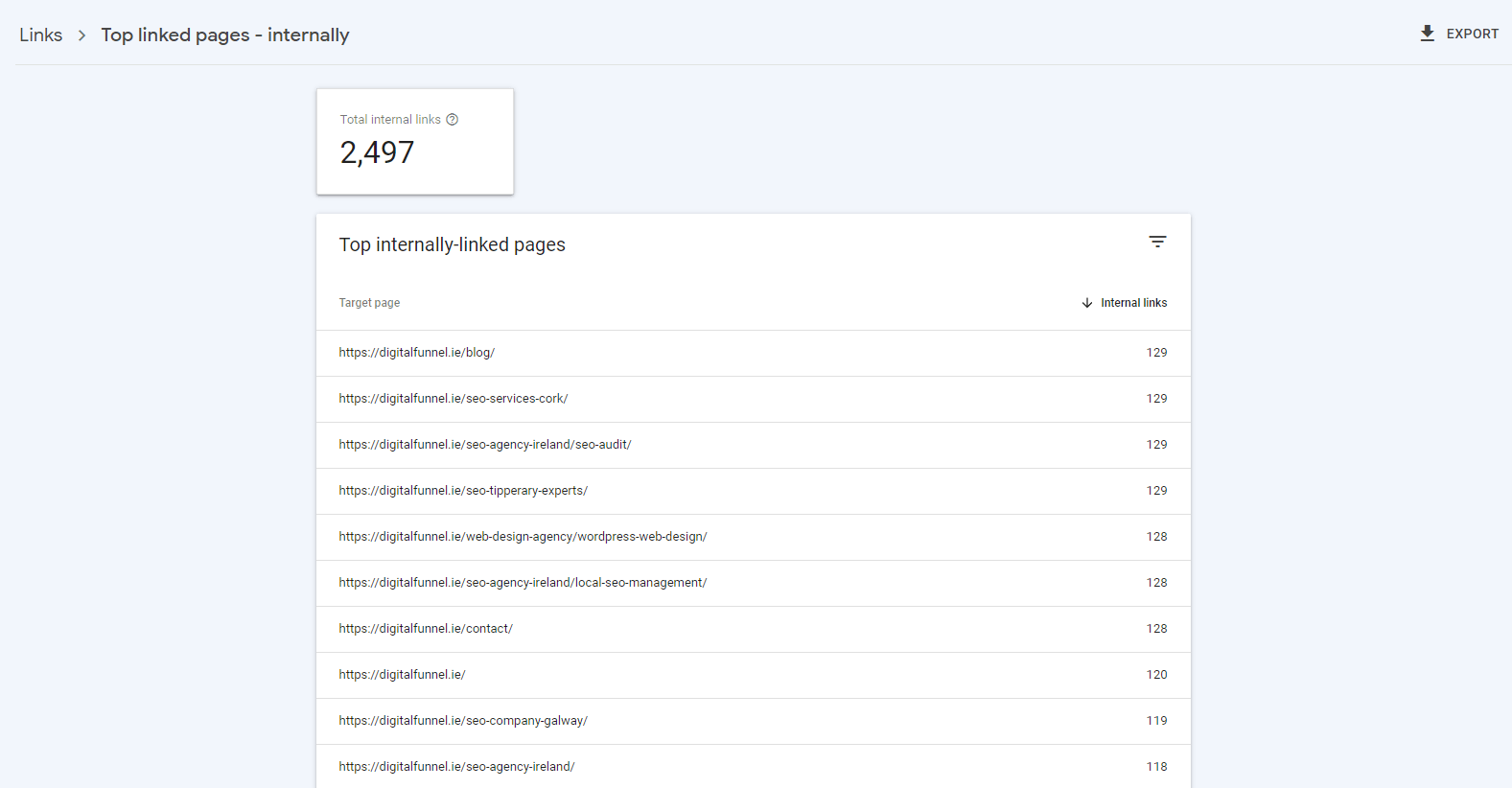 In addition to shining a light on your backlinks situation, Google Search Console can be used to refine your internal linking strategy. With GSC, you can easily find what pages are lacking in internal links. Adding internal links to your site infrastructure yields several benefits. For starters, it can speed up the indexing process for newly-added pages.
6. Check for Site Penalties
If your SEO knowledge is lacking, you do not have a firm grasp of Google's quality guidelines. However, if your pages are falling short of these guidelines, you run the risk of action being taken against your site. In a worst-case scenario, this can involve Google removing your site from its index.
Site owners who have outsourced content creation may encounter penalty issues. Perhaps content has been scraped from secondary sources or the overall quality of the copy is poor. Keyword stuffing and purchased backlinks can also land you in hot water. To determine whether your site is guilty of any such practices, you can use Google Search Console to generate a "Manual Actions" report. Once you've accessed your report, you can get to work on making quick fixes.
7. Analyse Traffic Across All Device Types
More people than ever are using mobile devices to carry out online searches. In fact, almost twice as many searches are carried out on mobile devices as on desktops. When analysing traffic, ensure you're segmenting performance reports. There's no point in shaping your overall SEO strategy based on desktop traffic insights alone. By seeing how much traffic is coming from each device type, you can fine-tune your SEO efforts accordingly.
8. Mobile Search Optimisation
Nowadays, your pages must be mobile-friendly. Reassuringly, Google Search Console offers a "Mobile Usability" feature that grants you exhaustive insights into how well your pages are adapted for mobile-first users. You can get insights on responsiveness, as well as mobile-specific loading times. What's more, you can determine whether page elements are a good fit for the average mobile device.
9. Find Forgotten Crawl Errors
During the build stage, many developers add no-index and canonical tags to pages. This is to prevent Google from crawling them prematurely. However, not every developer remembers to remove them once the build has been completed. Furthermore, deleted pages are not always redirected to newly-created ones.
The good news is that Google Search Console makes quick work of identifying these issues, saving you the need to manually hunt for them. The handy indexing tool will let you know which sites aren't currently indexed, as well as give you an in-depth explanation of the root cause.
10. International Targeting Reports
Have you been focusing too much time on local searches? Now you've mastered local and national SEO, it's time to consider your international audience. Google Search Console offers an international targeting feature that makes it simple to prioritise certain territories in search results. If you're catering to users in different countries, this feature will prove invaluable to your SEO efforts.
Need Help with Google Search Console?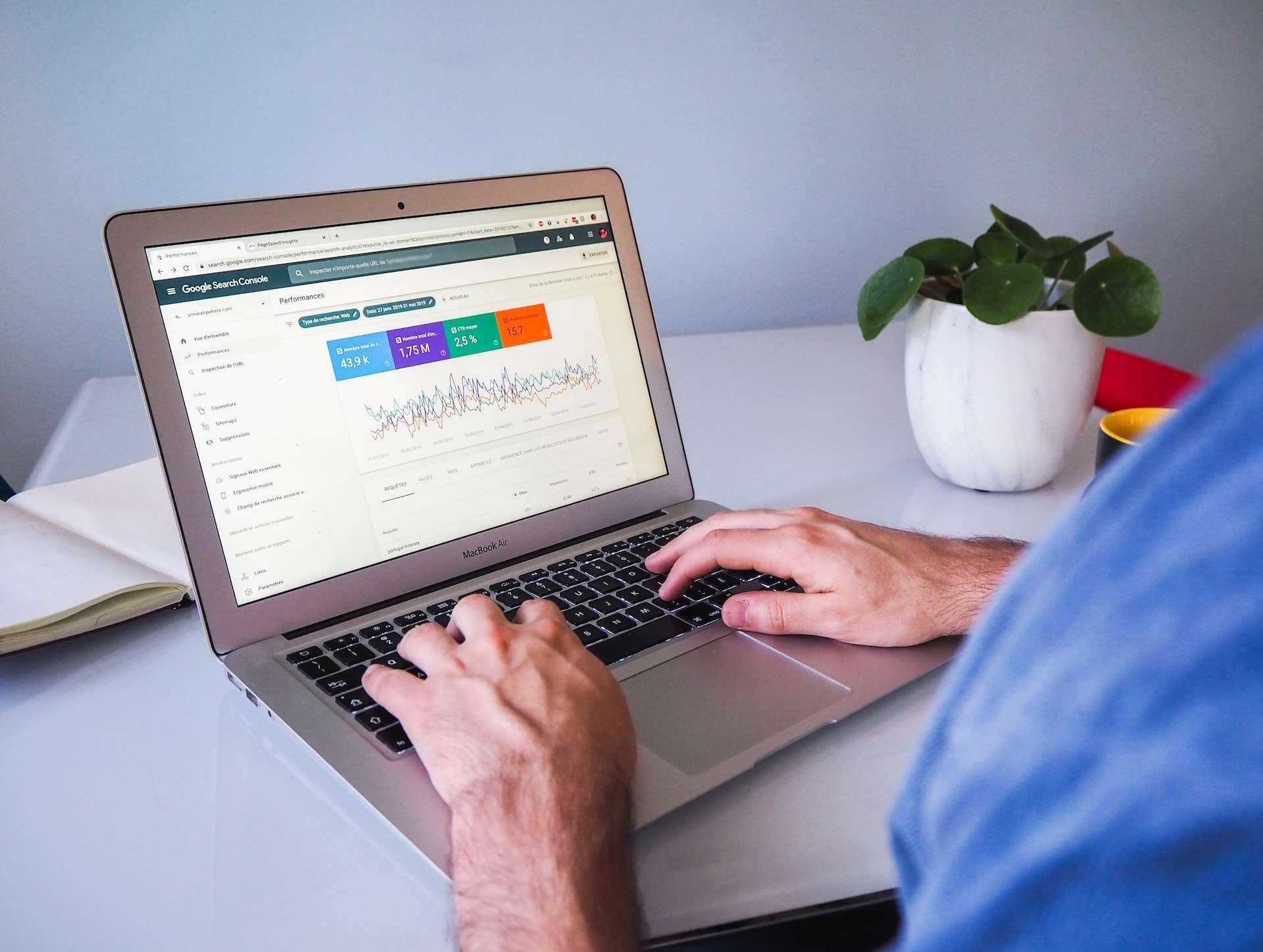 Ready to realise the full benefits of Google Search Console? If you need some help with taking your SEO campaign to the next level, it's time to speak to the team at Digital Funnel. Whether you're looking for local SEO management or support with eCommerce web design, we can help. We know exactly how to use Search Console for SEO.
Looking to access industry-leading insights into SEO ranking factors? Looking to build links with high-authority websites through PR? We're the digital PR company you can trust, with extensive experience with clients across many sectors.
Struggling to get to grips with Google Search Console? Get in touch to see how Ireland's go-to national SEO company can help you. Searching for the best web design Cork has to offer? Need help elevating your eCommerce SEO strategy? Our expert team is here to help you, every step of the way. Why not send us an email today at [email protected]? Alternatively, give us a call at +353 (0) 21 2011 933.