How to Use Google Trends for SEO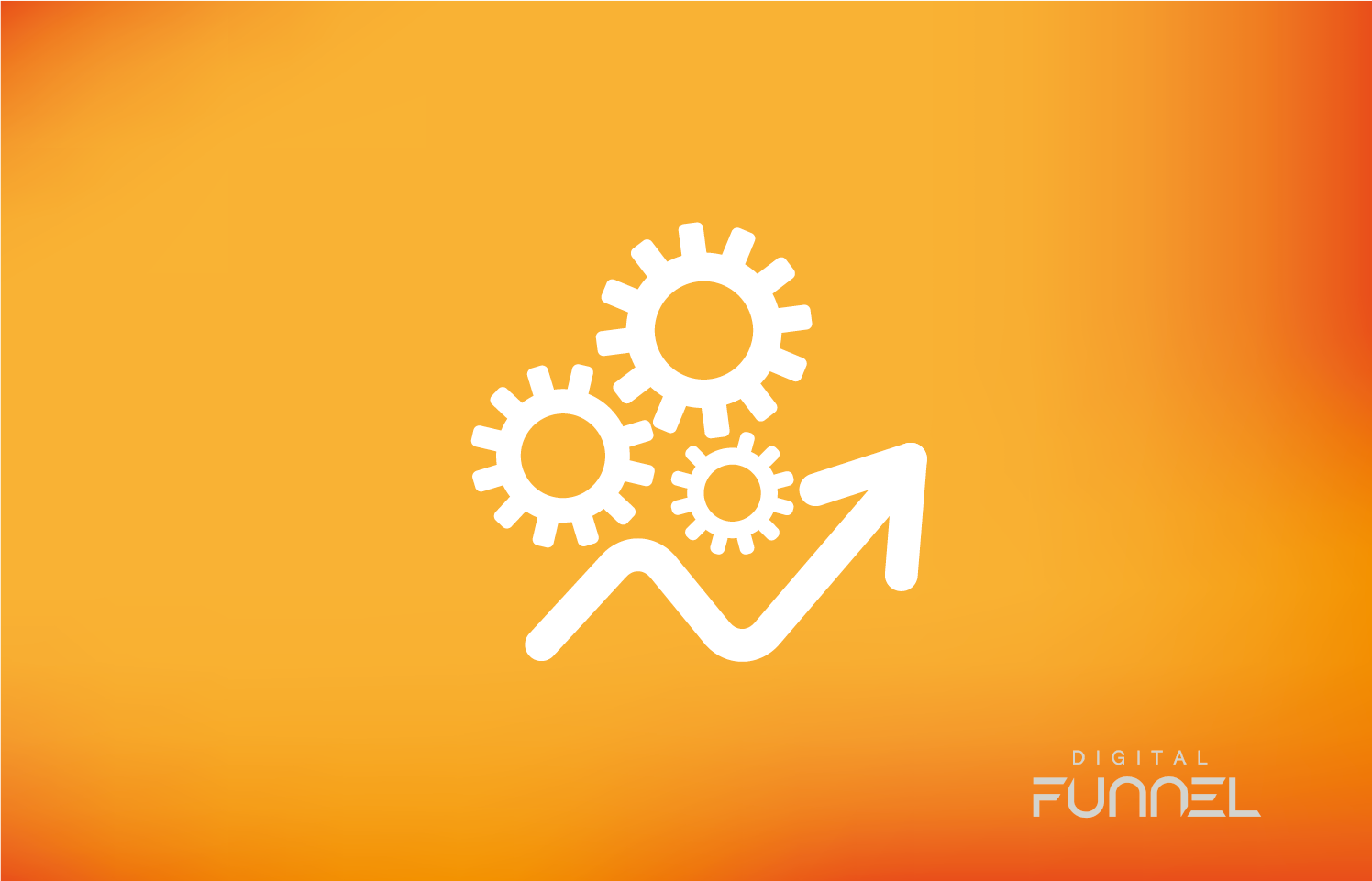 Are you looking for tips on how to use Google Trends for SEO? Do you want to understand how consumers search for goods and services in your niche? If so, you are in the right place.
Over the past few years, Google Trends has become one of the most valuable digital marketing tools. As every business adopts modern digital marketing strategies, Google Trends is your best chance to stay ahead of your competitors.
You can apply the tool to identify seasonal trends, find current trending topics and optimise your local SEO strategy while also monitoring your competitors. But to effectively incorporate Google Trends in your digital marketing campaigns, you might need to enrol the help of a digital marketing expert. That's where Digital Funnel comes into the picture.
Digital Funnel is a prominent digital marketing agency based in Cork and Dublin. Our national SEO company specialises in driving sales through transparent, honest and goal-driven strategies. We offer the full digital marketing package, which includes Ecommerce web design, local SEO , PPC ads and web design in Cork.
It is also a digital PR company that can help enhance your digital presence in today's competitive market. So, if you need any digital marketing services, or someone to help you incorporate Google Trends into your SEO marketing strategies, look no further. Our SEO agency has clients in Ireland, the USA & the UK.
Although Google Trends has been around for years, most people still don't understand what it is and how to use the tool for SEO marketing. This post will discuss everything you need to know about Google Trends, how to use it for SEO and its overall importance in digital marketing.
What is Google Trends?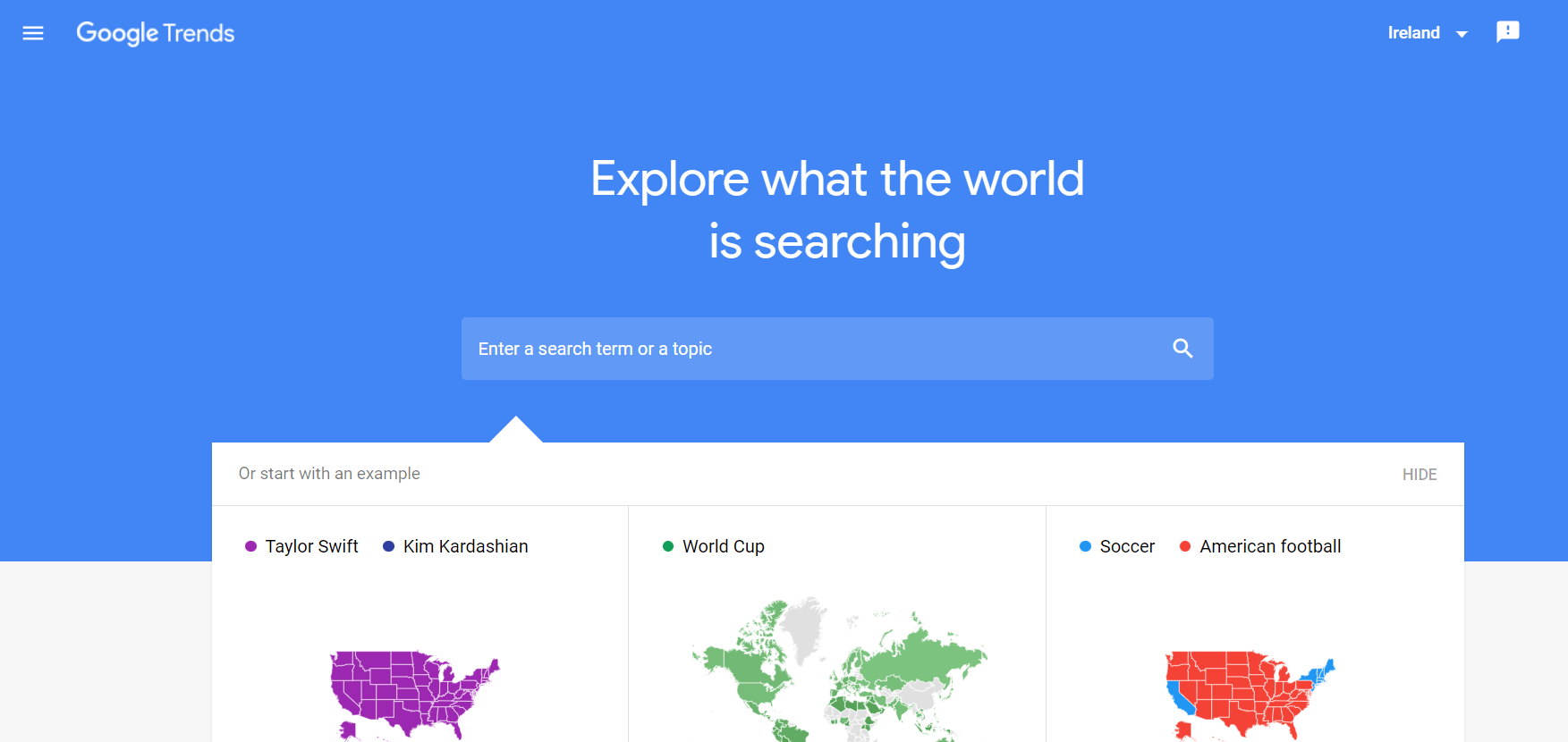 Google Trends is a digital analytic tool used to analyse the popularity of search keywords using real-time data. Over the years, it has become a powerful tool that businesses can utilise to comprehend the ins and outs of trends in their particular industry. Through Google Trends, you can easily analyse changes in search behaviours over time, which allows you to make informed business decisions.
The tool is capable of a lot more than helping businesses know when to swing up on opportunities or get out of business. But before you can analyse and make any decisions, you first need to know how to read Google Trends.
How to Read Google Search Trends
Using Google Trends is a relatively straightforward business. The tool has a simple user interface to ensure ease of use. Here is how to use Google Trends to check the popularity of search terms:
Step 1: – Enter your desired search term or keyword into the search bar. You can also use the examples provided by the tool.
Step 2: – Specify whether your keyword is a search term or a topic. For instance, if you type The Witcher, you can choose the generic search term entry or get results for the more specific movie series.
You can also use Google Trends Ireland to compare multiple terms by hitting the '+ Compare' button beside your primary search term. As you increase the number of terms, they will appear in different colours on the page. The tool also allows you to compare terms at a sub-region level to contrast the popularity of various topics in different regions. Here is a breakdown of how to use Google Trends for SEO.
How to Use Google Trends for SEO
Identify Trending Topics in Your Niche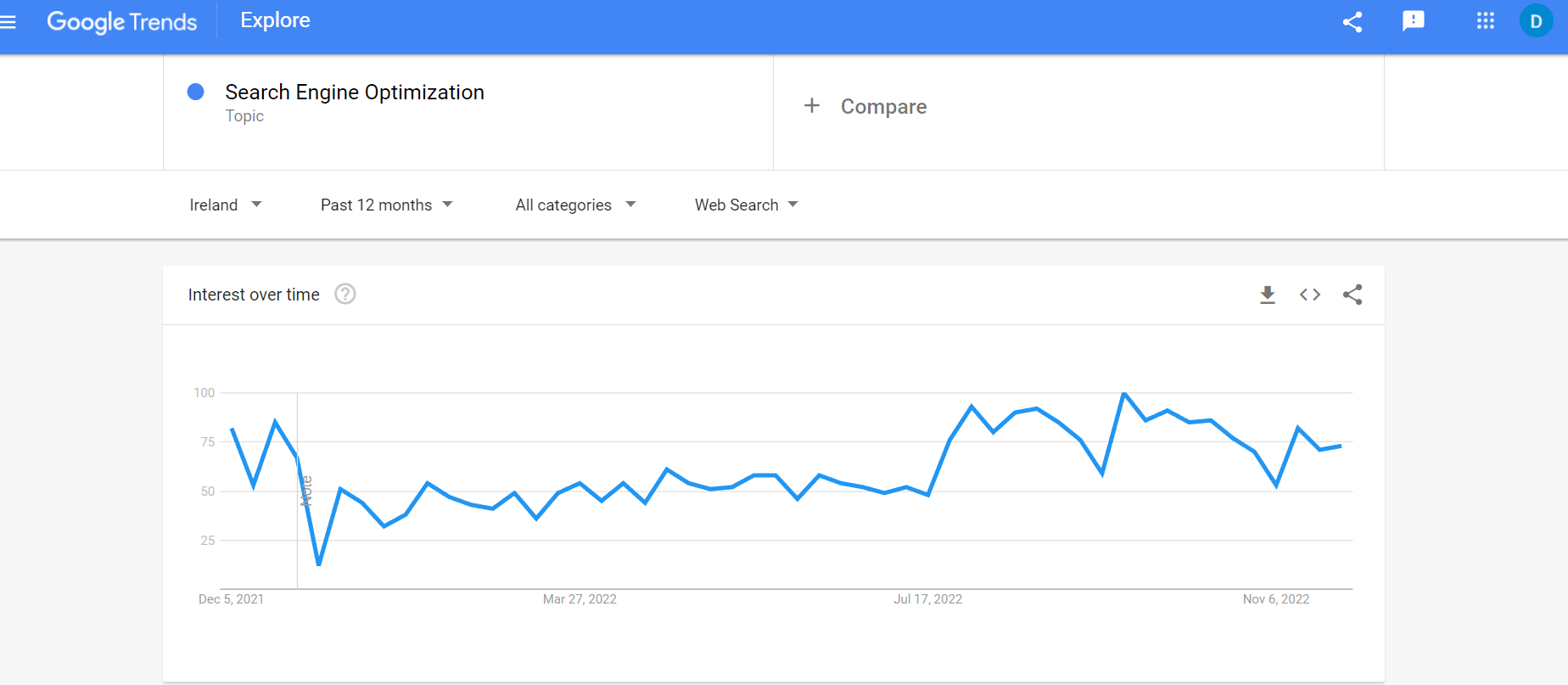 The first step in using Google Trends for SEO is identifying and listing topics/keywords trending in your niche. You can choose specific topics based on various factors, including your personal experiences with customers or the types of products you have in store. Once you have a list, type them in the search box and see how each performs.
As you compare the long-term search behaviours of these keywords, identify ones that are more popular than others. The best niches to invest in are those that show a graph of slow and steady growth. Unfortunately, the competition in these niches also grows at the same rate. So, it might be wise to consider all the possibilities before you invest in them.
Some niches also grow steeply and suddenly. These are good options for business people looking to reap profits before there is serious competition in the market. However, the greatest disadvantage of such trends is that its market is relatively unpredictable and one might make serious losses if the popularity suddenly drops.
Identify Related Keywords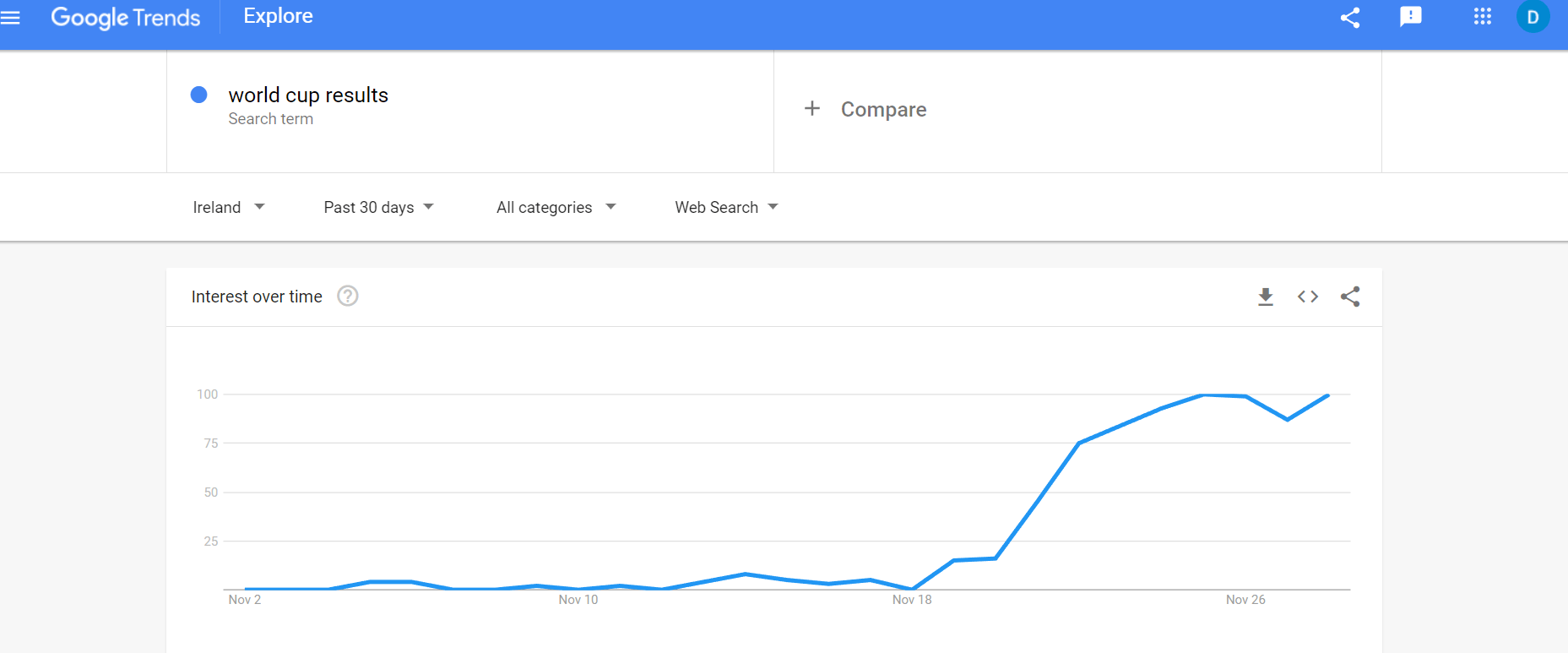 The next step involves identifying search terms that are related to your primary keyword. That sounds like a relatively complicated affair. Luckily, Google Trends has a unique feature that recommends relevant keywords with rising popularity. It is important to use this feature as it utilises your core search term to suggest better and more relevant keywords essential in overall and local SEO management.
The feature has a simple working principle – you type a keyword and it returns a list of keywords it considers relates closely to your search term. It is good practice to hop onto these keywords as they haven't become competitive yet, meaning you can land the #1 slot on SERPs.
Create a Winning Local SEO Strategy
Once you identify trending topics and related keywords that are performing better on searches, the next step is to optimise your SEO strategy. As mentioned earlier, Google Trends has a special feature that allows you to view the popularity of keywords in a specific region (worldwide, region, sub-region or city). This feature is essential for optimising your SEO strategy to suit your market base, as it helps you identify where your potential customers are located.
Besides highlighting your customer strongholds, Google Trends helps you dive deeper into what they like to search for and the related terms. If you can identify these topics and the popular keywords, it becomes much easier to refine your strategy for local SEO in Cork.
Track Your Competitors
As a business in a competitive market, it is important to know what your competitors are up to. With Google Trends, that's relatively straightforward. You can use the tool to see how your brand challenges the competition in the market.
Keeping track of your competition helps you identify their most profitable products and services. It also allows you to identify what is working for them and what is not working, which allows you to replicate the success or modify your marketing techniques accordingly.
Create SEO Optimised Web Content
Besides monitoring your competition, you can leverage the data from Google Trends to design the content for your website. But how exactly do you use the results to optimise web content?
Run a Keyword Search
Unlike other tools, Google Trends will highlight keyword data based on real-time search data. If you already have a list of keywords to target, you can easily plug them into google trends and monitor how they have been performing. That also gives you an idea of what keywords to include and not to include
List Related Keywords
Once you have identified the most popular keywords, the next step is to list related keywords that you will include in your web content. The primary goal of identifying related/secondary keywords is to ensure you capitalise on popular terms. It is relatively easy to get these keywords – all you need to do is enter your primary keyword and check the additional ones that pop up.
Create Topic Clusters
Topic clusters refer to multiple pieces of content that share a similar idea or are centred around a particular topic. They are essential for your SEO strategy as they help search engines understand the context of your content. Although search phrases are effective research tools, you can use them to create topic clusters for your web content.
If you handle topic clustering right, you can build a reliable internal linking structure that would ensure your website is logically organised for both the user and the search engine
Benefits of Using Google Trends for SEO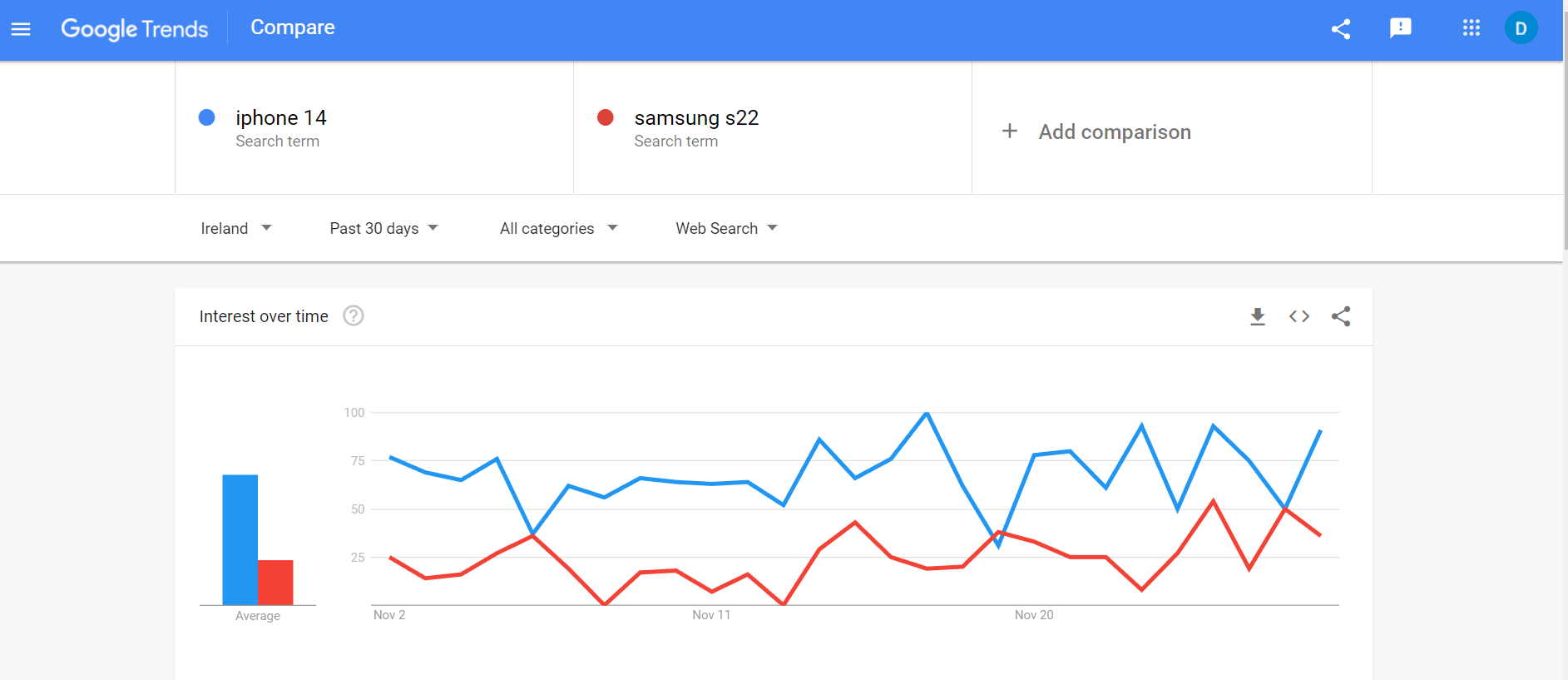 Google Trends is a weapon that allows you to know where you stand in the battle of search engines. With the tool, you can create website content that enables you to hook potential customers by engaging their interests. Here are a few benefits of google trends for SEO:
Enables You Choose the Best Keywords
The most important elements of any search are keywords and phrases. When a user types into the search box, these search terms trigger paid and organic results. In most cases, the first five sites on SERPs are the ones that get the most clicks.
Google Trends can help you identify popular key terms and search phrases in your niche. With such information, you can optimise your content, ensuring your website is as high up in the listings as possible.
Facilitates Competitive Analysis
Google Trends also helps you keep tabs on your competition and know what they are up to in the market. Through the tool, you can easily find out what they are doing differently in terms of marketing and service delivery. It also makes it easier for you to spot unserved gaps in the market that you can exploit.
Better Brand Monitoring
Most businesses understand what it takes to be noticed online. However, that is not always enough if you can't effectively monitor your brand online. Brand monitoring is important as it allows you to determine how people perceive your products, helping you identify areas of improvement. With Google Trends, monitoring your brand becomes relatively easier as it provides a detailed report of how your product or service is fairing in the market.
In a Nutshell
Google Trends is an important tool that helps businesses make better business decisions in their respective niches based on trends. It provides crucial information you can use to strategise and realign your marketing techniques to suit the prevailing market.
However, you need the help of an expert SEO in Dublin to incorporate Google Trends into your SEO marketing campaigns effectively. If you are interested in Google Trends and its benefits for your SEO strategy, do not hesitate to visit Digital Funnel to book a consultation or get a free quote.